24/01/2023
Posted by:

Janick Pettit

Categories:

Financial Services, Kenya, Online Panels, SagaBrand, Zambia, Zimbabwe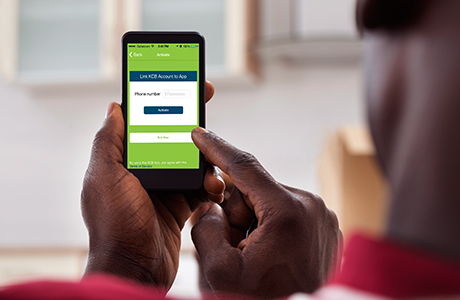 This article is exploring consumers' favourite banks in Kenya in 2022 as the Kenya banking industry has seen steady growth in recent years. It has also gone through a number of important changes. The most notable one might be the increasing use of technology (mobile banking and digital platforms), to expand access to financial services and reach underserved segments of the population. With over 50 commercial banks competing in the market, which banks have managed to win customers' preference in 2022?
Favourite banks in Kenya according to SagaBrand online panel
As part of SagaBrand, the monthly Brand Health Tracker in Kenya, we asked members of our online panel in Kenya which one is their favourite bank among the banks they have ever banked with. While some multinational banks make it to the Top 10 ranking for 2022, the three banks leading in the top 3 all originate from Kenya demonstrating consumer trust in Kenyan banks.
Kenyan bank KCB on top of most preferred banks in Kenya
Indeed, KCB leads the way with 44% Preference rate, closely followed by Equity Bank at 43%. Co-Operative Bank comes third at 35%.
Here is the ranking of the top banks in Kenya as per SagaBrand panelists: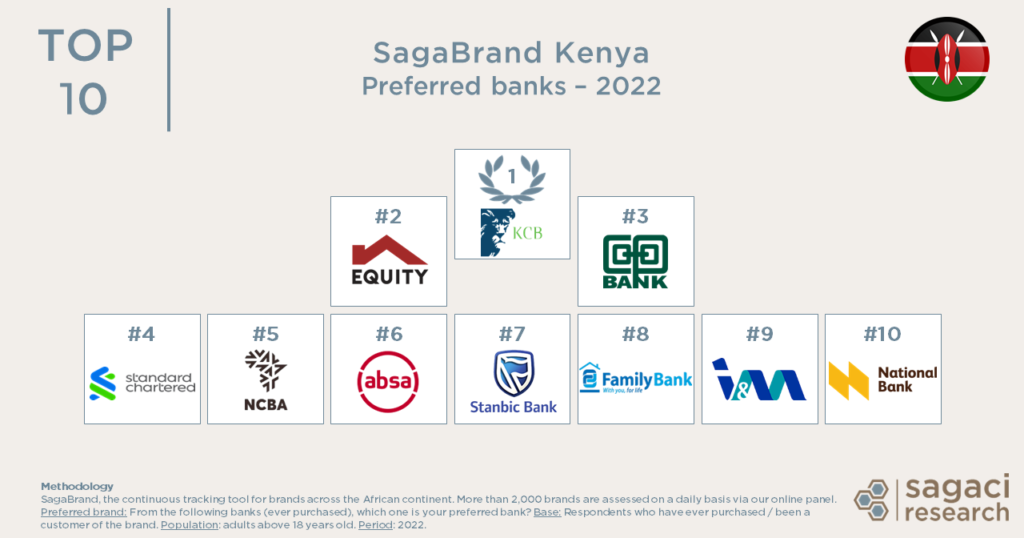 In the same industry, you might also want to find out what were the top banks in Zambia for customer satisfaction or in Zimbabwe in 2022.
Interested in brand health tracking in Africa?
One of the best ways to do market research and specifically to get fast and reliable data on your brand in Africa, is by leveraging SagaBrand, our continuous Brand Health Tracker tool. SagaBrand is a monthly tracker that monitors 16 essential KPIs for over 2,000 brands across dozens of countries in Africa.
Beyond those essential KPIs our online panel can also be useful to dig in deeper and explore specific reasons behind some SagaBrand results. Give us a few days and with our nationally representative sample we'll get you what you need.
Leveraging SagaBrand, we can get powerful data in many different ways. For example we recently looked at the most preferred brands in Africa in 2022, across all sectors and countries.
To conclude, if you would like to know more about SagaBrand or how to do market research online in Africa, please send an email to contact@sagaciresearch.com or click below.
Methodology
SagaBrand, the continuous tracking tool for brands across the African continent. Our online panel assesses around 2,000 brands on a daily basis.
Preferred brand: From the following brands (ever purchased), which one is your preferred brand?
Base: Respondents who have ever purchased the brand / been a customer of the brand.
Population: adults above 18 years old.
Period: January to December 2022