07/11/2023
Posted by:

Caitlin Beck

Categories:

Algeria, Angola, Benin, Botswana, Burkina Faso, Burundi, Cameroon, Chad, Congo, Cote d'Ivoire, DR Congo, Egypt, Equatorial Guinea, Ethiopia, Gabon, Ghana, Guinea, Ivory Coast, Kenya, Lesotho, Libya, Mali, Morocco, Mozambique, Namibia, Nigeria, Online Panels, Products & Services, Qualitative Research, Rwanda, SagaBrand, SagaCube, Senegal, Sierra Leone, South Africa, South Sudan, Sudan, Swaziland, Tanzania, Togo, Tunisia, Uganda, Zambia, Zimbabwe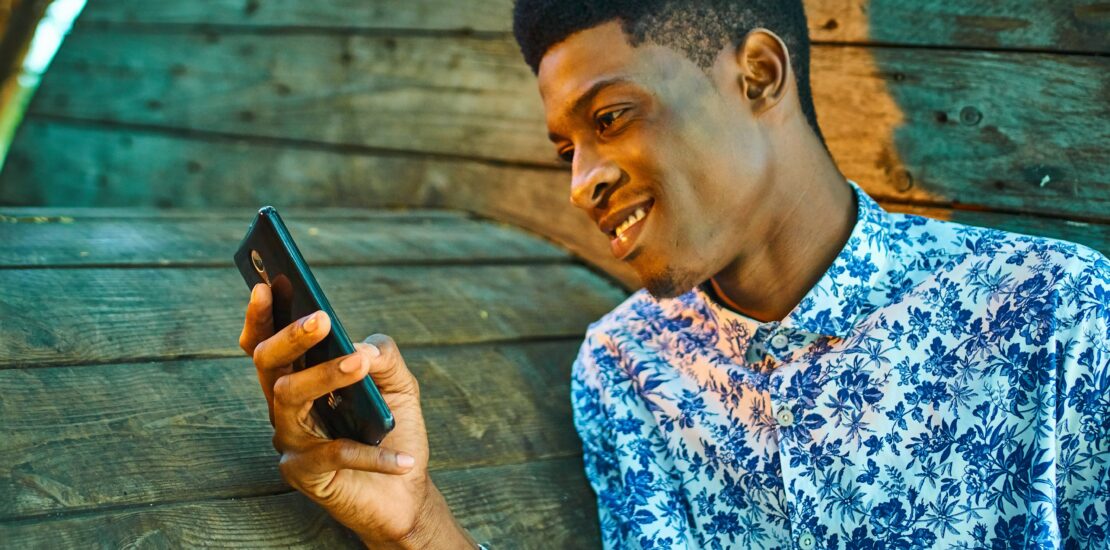 When it comes to conducting market research, there are many approaches. Face-to-face interviews, focus groups, in-depth interviews (IDIs), online surveys… Each proves valuable for different purposes, but with technological advancements progressing rapidly, and particularly since much of the world moved 'online' during the Covid-19 pandemic, the latter (online surveys) are becoming an ever more popular choice for companies looking to collect information about their brands, customers and markets.
How do online surveys work?
Development of technology and heavy investment into Sagaci Research's IT capabilities have made it possible to create a robust online panel which serves our clients to the highest quality standards.
Essentially, using our proprietary online panel – SagaPoll – we reach over 20,000 respondents per day across all 54 countries in Africa, with respondents receiving surveys directly to their smartphones or tablets.
We recruit our own panellists, perform our own in-house quality checks, and our teams of experienced research staff complete regular training updates to ensure the validity of the data collected, analysed and presented.
Responses are stored anonymously and securely within our databases, ensuring we comply with all relevant GDPR and specific local requirements. Respondents and clients alike can trust that no personally identifiable information (PII) is shared with any of our clients or third parties.
What can online surveys be used for?
Online surveys can be used for any topic you can imagine. A few examples are listed below:
Flash surveys to answer quick questions
One-off or continuous brand health trackers (BHT)
User Experience (UX) tests
Concept / Product tests
Usage and attitude (U&A) surveys
Price Sensitivity Measurement
Pantry checks and consumer diaries
What are the benefits of conducting online surveys in Africa?
When thinking specifically about the African continent, some may question the feasibility of online research in place of a more traditional, in-person approach. Internet connections can be sporadic, literacy rates can be lower than in more economically developed countries (MEDCs), and certain countries face challenges to technological developments.
In fact, there is not a winner in the online vs face-to-face market research battle. There will certainly always be a trade off.
Below, Sagaci Research's CEO and Co-Founder, Julien Garcier, explains his take on why the above factors should not be considered a barrier to conducting online research in Africa, and how online studies can in fact create benefits for the brands conducting them!
1. Speed
According to Julien Garcier, "One of the main benefits of conducting surveys online instead of face to face is the speed in which we can collect and deliver results. We conduct the majority of studies for clients across Africa online due to this factor. For example, we recently had a request from a client with an urgent need for data. We were able to prepare and conduct a flash survey reaching 1000 respondents across Nigeria with results provided in just 3 days. Face to face, this would have taken a minimum of 15 days."
2. Representation and ability to reach a broader range or specific group of respondents
Garcier also explains that "using our online panel allows us to reach consumers in all corners of a country. Online surveys don't necessarily require access to a computer or accessing links via emails… Instead, at SagaPoll we have built a tight-knit community of respondents with the simple requirement of access to a smartphone or tablet with a connection to the internet. Even in rural areas, we are able to reach over 5000 respondents per day across the continent.
Where poor transport links or safety concerns would have previously prevented our researchers from accessing certain groups of respondents, we are now able to hear from them directly through the SagaPoll survey app. As a result, answers can be gathered from a wider population, and results can be more representative of the country as a whole.
Similarly, the chance of sampling errors is also reduced when using a structured sampling method. Quotas are set, and surveys are completed by whoever is targeted from a demographic standpoint (location, age, gender,…)."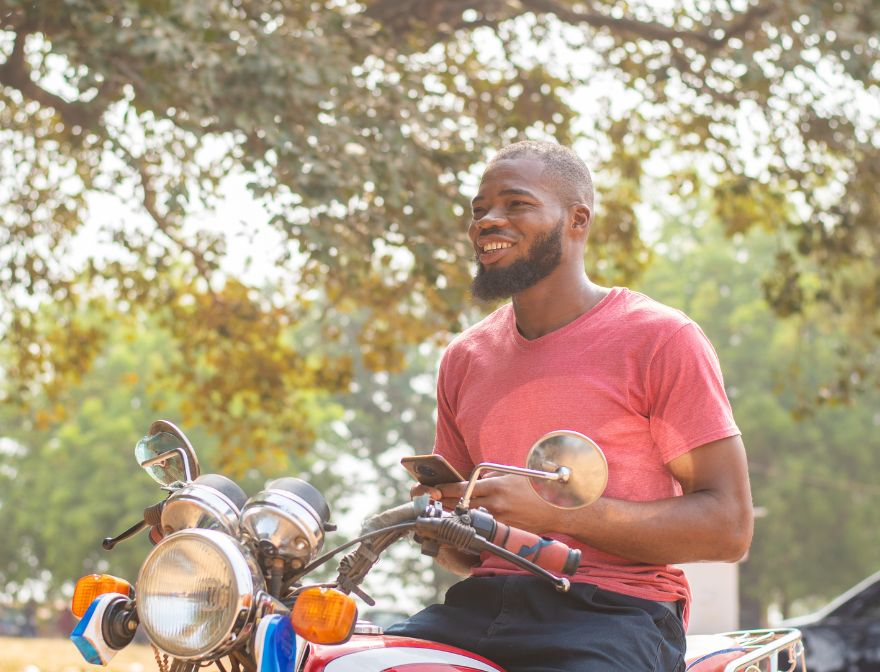 3. Enhanced quality control checks
Garcier also goes on to discuss how "with any survey, there is a risk of inconsistent answers from respondents. This may be due to an intention to complete the interview as quickly as possible to earn a completion reward, or to 'paint a better picture of themself' (despite knowing the results will be anonymous). However, these risks exist for both online and F2F surveys. With online however, we can use automated quality control checks to re-confirm consistency of answers, eliminate straight liners, and, amongst other measures, only assign surveys to relevant panellists based on their historic answers. This reduces screen out rates and improves respondent satisfaction, leading to more honest answers."
4. Reduced interviewed bias and chances of human error
Following on from this, "reducing interviewer bias and the chances of human error (when recording results) also helps to improve the accuracy of results. This allows our clients to make more meaningful and relevant business decisions. Since no one is asking the questions and recording the answers, no one is interfering with the answers or suggesting which answers to record. Also, no one is hinting on screen out criteria to allow respondents to complete the survey. We review and pre-approve the exact survey wording (and all translations) to ensure all respondents receive the exact same questions."
5. Ability to collect more sensitive information
If someone on the street asked you to disclose your income, religion or sexual orientation, how comfortable would you feel? Now, think how you might feel if asked this via an online app you've grown to trust over time. Chances are, your preference will be answering online. Many people do not want to disclose their opinions on a sensitive topic to another human. But it is knowing this kind of 'sensitive information' that can really help set a brand apart from the competition as it can help brands to tailor campaigns and product/flavour launches.
Several academic studies confirm the notion that people feel less inhibited when answering questions online compared to answering directly to a researcher. Garcier gives a further example of being able to readily collect information about alcohol consumption in countries like Morocco and Egypt where disclosure of consuming these beverages may be frowned upon by cultural and religious norms.
Despite all the above benefits, it's important to note that F2F interviews do work well in certain circumstances. "For example", says Garcier, "if a client has a very specific target, such as 300 people in one remote Rwandan village, we may opt to interview in person if we don't have enough of this target in our online panel. Alternatively, if there is a need to interview children or the very elderly (where smartphone penetration is lower), we may also opt for F2F."
Learn more about online research
Our online panel and data collection capabilities helps businesses understand consumers across 34 countries on the African continent.
Our representative African online panels are mobile based to ensure deep reach and fast turnaround times.
Have more questions? Contact us today via contact@sagaciresearch.com to discuss how online surveys can benefit your business.
Images sources: Unsplash / Canva