06/06/2023
Posted by:

Janick Pettit

Categories:

Angola, Morocco, Online Panels, Togo, Zimbabwe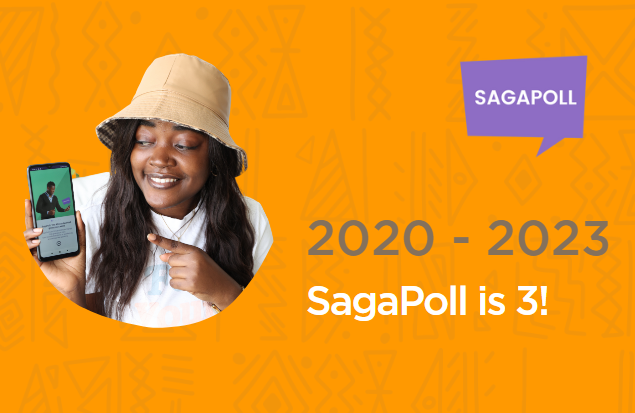 Online consumer panel in Africa: when disruption brings innovation
SagaPoll online consumer panel in Africa launched in 2020, in the midst of one of the world's most disruptive periods in recent history. And 3 years later, here we are with some impressive achievements.
So first, let's look at a few numbers demonstrating SagaPoll's already huge footprint on the continent when it comes to digital research solutions in Africa.
More than 5 million interviews per year
Over 1 million app downloads
Reaching respondents in the 54 African countries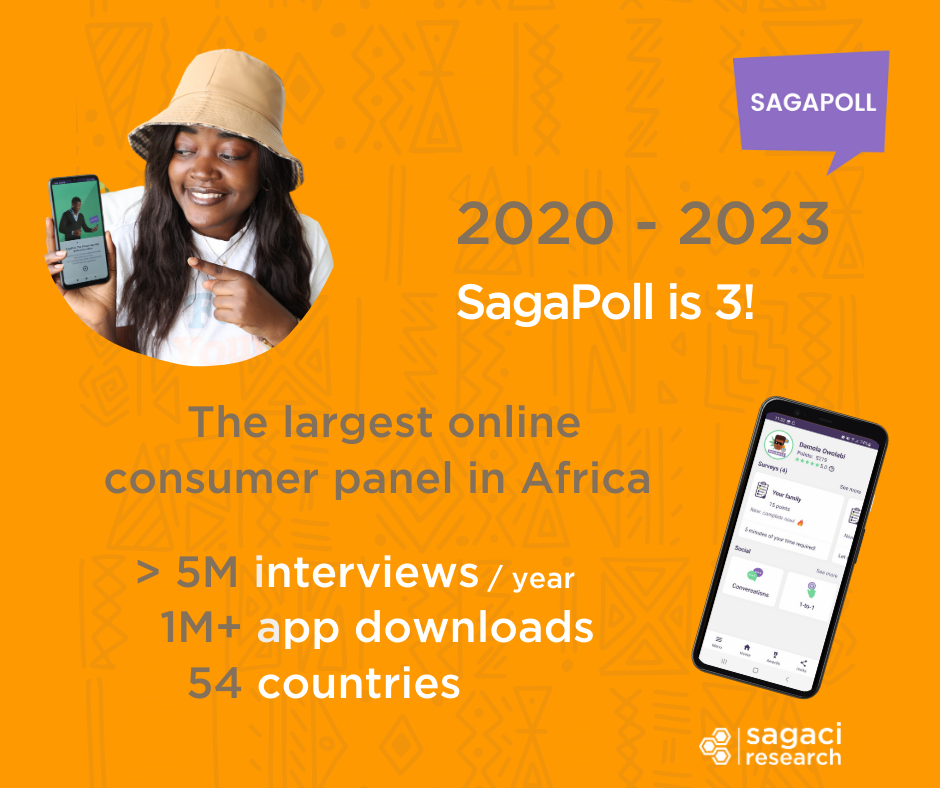 How has SagaPoll become the largest online panel in Africa?
SagaPoll is now the main online consumer panel in Africa marketers rely on to efficiently collect African consumer insights. Across the continent, every day, people are giving us their opinions on a wide range of topics, consumption habits, brand preferences, etc. But how did we get here so fast?
Recruitment and Engagement
Over the past 3 years, the SagaPoll online survey panel has grown exponentially. To achieve this, we leverage various recruitment methods: advertising campaigns, social-network influencers, referrals, direct sign-up, etc. To remain engaged African survey participants are encouraged to visit the app on a daily basis. They can conduct regular activities, challenges, daily surveys, members chat, etc. Our members are active and their number is growing by the day!
High Quality data
To ensure we collect robust data we use automated quality control checks to remove inconsistent results. Panel members are also scored based on the overall quality of their answers. The priority is then given to higher-score panelists during survey assignment. We only keep the best!
Continent coverage
With an online panel covering all of Africa you can easily check the opinion of your target audience. Whether they live in Angola, Zimbabwe, Togo or Morocco. With standard tools and questionnaires you are thus able to make cross-country comparisons on any topic.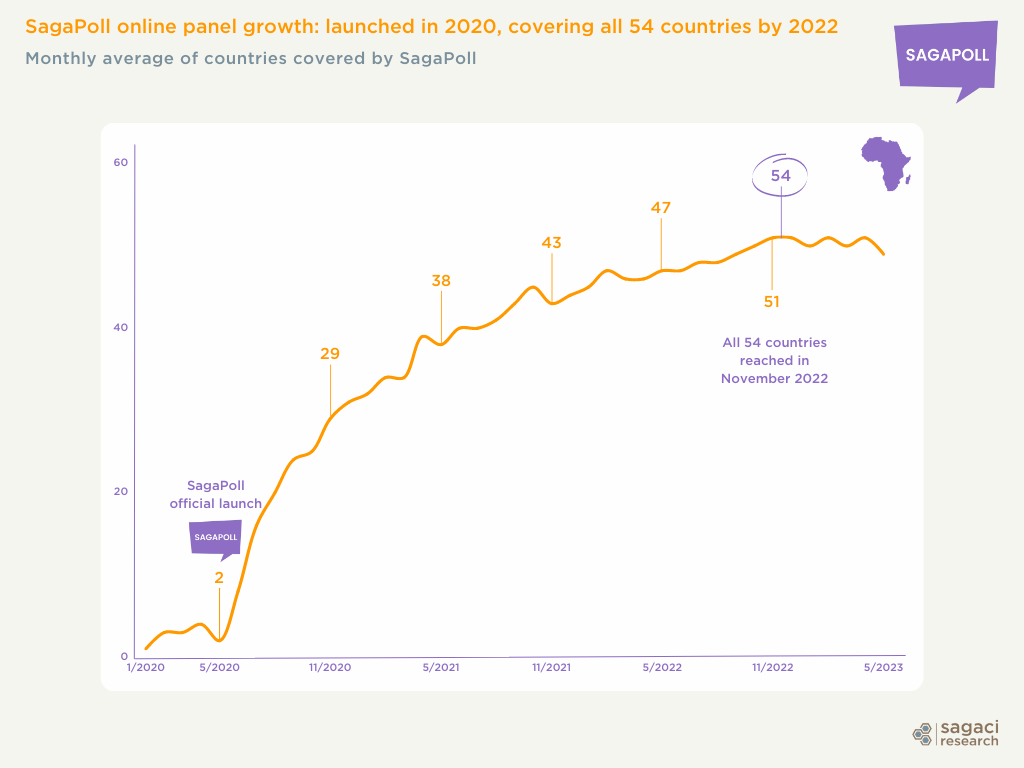 Here is an example when we checked last year the level of optimism across the continent leveraging our online research panel.
Robust and representative
The SagaPoll panel is truly representative of the national population in each country in terms of gender, age, SEC, urban / rural. As it is running on a mobile app only (and not on a desktop computer), it allows consumers from all social classes to join the panel and be active. As a result, a large share of respondents come from the bottom-of-the-pyramid across all countries.
Leveraging online research in Africa
In a nutshell, leveraging online research in Africa allows to unlock the vast potential of the continent, tapping into diverse demographics, accelerating research timelines, and making data-driven decisions.
In a matter of a few days online research panels such as SagaPoll collect thousands of answers from African survey participants ensuring quick turn-around times and accelerated fieldwork.
As the digital landscape continues to evolve in Africa, embracing online panels becomes a strategic move for marketing managers. You can stay ahead in an ever-changing and vibrant market.
For more information on online market research methodologies and how you can leverage them to grow your brands in Africa, reach out to us on contact@sagaciresearch.com. You can also download our panel book below for more details on the panel (panel demographics, etc).