01/06/2022
Posted by:

Janick Pettit

Categories:

Beer, Benin, Chad, Consumer Goods / FMCG, Cote d'Ivoire, Dairy, Equatorial Guinea, Kenya, Mali, Nigeria, Non-alcoholic beverages, SagaBrand, Sagaci Insights, SagaCube, SagaTracker, Sudan, Tanzania, Uganda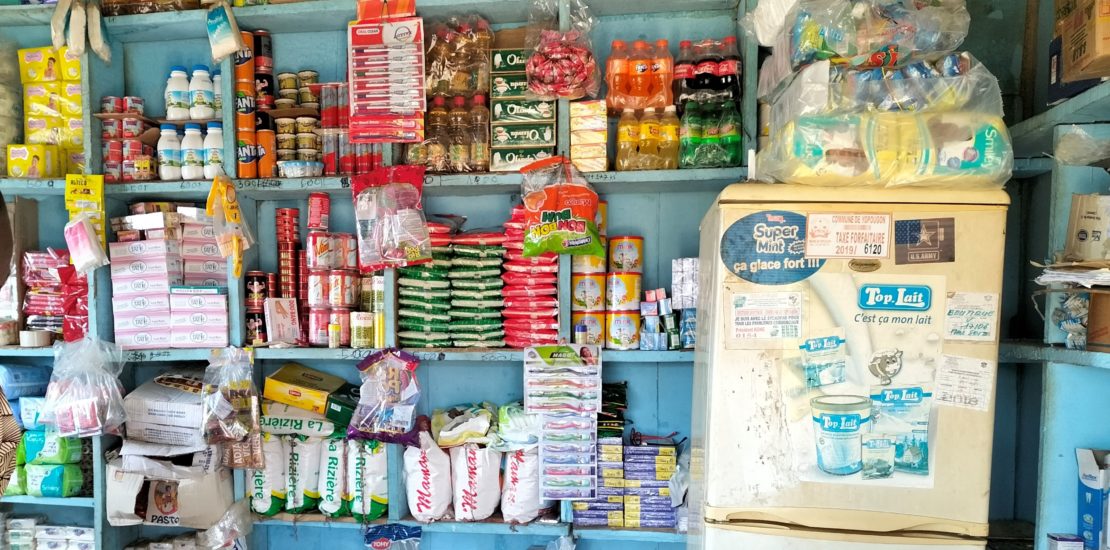 The impact of the Ukraine-Russia conflict on commodity prices is hitting many African consumers hard. However, growth in demand for consumer goods, especially FMCG, will likely remain robust, particularly from consumers at the bottom of the pyramid. Brands that cater to this segment are often national or regional. In fact, international brands (with a few notable exceptions) often opt to focus on the relatively limited number of affluent consumers in these markets. Check below how some companies you might not even know have built successful brands in Africa focusing on the mass market.
How a Kenyan baker built one of the successful brands in Africa selling to 10,000 retail outlets in three countries
Mini Bakeries was founded in Mombasa in 1983. It now distributes its Supa Loaf sliced white packaged bread through more than 10,000 retail outlets in Kenya, Tanzania and Uganda. Weighing a mere 200g, its Supa Loaf Mini targets consumers with limited purchasing power. It has also expanded into such products as pizza bases, burger buns, and breadcrumbs, as well as cakes, biscuits, and pastries. In addition, it now operates a chain of nine bakery outlets in-and-around Mombasa. Other successful brands in Africa include Kenyan baked goods manufacturer GAL Bakery services, based in Nairobi. It supplies a wide range of cakes, biscuits and pastries under the Krumble brand to both traditional and modern grocery retailers, in addition to operating a chain of retail outlets in the city.
British soft drinks brand experiencing strong growth in Africa
Venerable UK soft drinks brand Vimto was first exported to African markets in the 1920s. It is now bottled under license in 35 African countries, including Benin, Chad, Equatorial Guinea, Mali, Sudan, and Uganda. In 2015, it launched Vimto Malt in a number of West African countries to take advantage of the popularity of malt-based products in that region. Such is Vimto's popularity on the continent that African immigrant communities in Europe, particularly in France, widely consume it. Moreover, demand for this product has proven robust and went back quickly to pre-pandemic numbers. In 2021, brand owner Nichols PLC saw its African sales rise by 17% compared to the previous year.
Other beverage brands to find success with the mass market in Africa include Coca-Cola, Kenya-based Bidco Africa's Planet, Nigeria-based Chi Limited's Chivita, and Kevian Kenya's Afia. It also includes beer brands such as East African Breweries' Tusker and Nigerian Breweries' Star. More generally, other packaged food and beverage brands worthy of mention in this regard include Peak, Cowbell, and Brookside in dairy and Top Tea, Ketepa, and Nescafé in hot beverages.
Successful brands in Africa are not confined to FMCG
Whether they are rich or poor, everybody needs a mattress to sleep on. This is a product that every household needs to buy. Mouka has been a leading player in mattresses and other bedding products, such as pillows, in Nigeria for decades. Its mattresses range from "economy" and "mainstream" to "wellbeing" and "luxury," in addition to children's products, with prices starting from just NGN 14,000 (USD 33).
Through its long experience of operating in the mass market in Africa, it has learned that at a small, but far from insignificant, number of local consumers are willing and able to pay at least a modest premium for a better product. For example, in 2020, it launched a new brand called Wellbeing. Its consists of a line of mattresses specifically designed for those aged over 40 years.
The company also utilises high-profile Nigerian film actress, screenwriter, director and producer Sola Sobowale as a brand ambassador. The brand's ongoing success is reflected in the fact that it currently has almost 140,000 followers on Facebook. Mattress brands that have found success elsewhere in Africa include Superfoam in Kenya and Cipex in Ivory Coast.
Look to Africa for growth
With Africa's population continuing to surge and urbanising at a rapid rate, the potential of Africa as a mass market is still growing strongly. In parallel, explosive growth in internet use makes local consumers easier to reach than ever. The continent's retail infrastructure are steadily modernising and we saw a strong economic recovery from the Covid-19 pandemic. In this context, targeting mass-market consumers in Africa is a strategy that now has more potential than ever. Particularly in the context of an aging global economy where low-growth 'secular stagnation' is increasingly the norm.
How to research market trends?
At Sagaci Research, we offer various solutions to help you find the best ways to do market research in Africa. Our service offering includes several syndicated products:
SagaBrand, a brand tracker monitoring 16 KPIs per category on a continuous basis
SagaCube, a tracker assessing household consumption and equipment ownership across Africa
SagaTracker, a syndicated retail audit tracking brand performance at the point of sale
For more information on the ways to leverage our research solutions in Africa, contact us at contact@sagaciresearch.com or click below.