22/05/2023
Posted by:

Janick Pettit

Categories:

Consumer Goods / FMCG, Household Care, SagaBrand, Senegal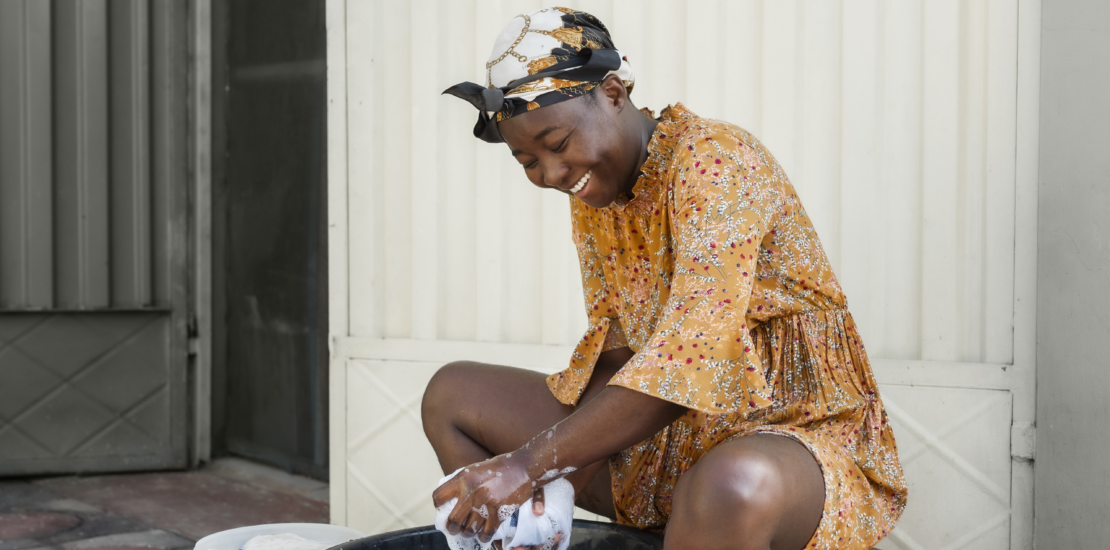 The market for detergent in Senegal is constantly evolving, with an increasing demand for high quality laundry soap. A recent SagaBrand survey conducted in April 2023 asked members of the online panel in Senegal which brands of laundry represented either good or poor quality among the brands they know. From these results a quality score is generated (Good quality minus Poor quality) to reveal consumers' choice of the best quality detergent brands in Senegal. Read on to find out the actual ranking…
Revealing the Top-rated detergent brands in Senegal
Results of the online consumer survey shows a strong performance of local detergent brand Madar. It is produced by the West African group specialised in home care products H&D Industries and it comes first with a strong lead and a 86% Quality Score. 
Here are Senegal's leading laundry detergent brands based on SagaBrand Quality score:
Madar (by H&D Industries from Senegal) – 86% Quality Score
La Main – (by Oleosen , owned by Moroccan Lesieur Cristal, in charge of the development of French group Avril's activities in the consumer goods sector in Africa) –  67%
Saba (Chinese made) – 60%
Persavon (owned by Alliance / Desa Group) – 59%
Le Chat (owned by German group Henkel) – 58%
Ariel (owned by multinational Procter & Gamble) – 55%
Super Croix (owned by german group Henkel) – 53%
Armonia – (local brand) – 50%
Genie (owned by Italian group Bolton Group) – 46%
Senegal's leading laundry detergent brand achieves unanimity
One of the signs of the strong hold of Madar in the consumer mind is not only the high Good quality rating, but also the very low level of 'undecided' or neutral opinions. Indeed, less than 10% of the respondents knowing the brand could not pick between positive or negative quality when it came to value the quality of the brand. On the other hand, all other brands have much higher levels of uncertainty (from ¼ to half of respondents) demonstrating either lack of knowledge or interest in the brands.
Unlike its competitors, Madar brand manages to convince consumers fairly equally throughout all age and income groups. Conversely, other brands of detergent in Senegal show a more mixed performance across consumers. For example, La Main and Le Chat are stronger among the Aspiring Middle Class, while Saba and Persavon do better among the wealthiest respondents.
Why is Madar at the forefront of detergent choices in Senegal?
Madar has been present in the household products segment in Senegal for more than 20 years and has managed to establish itself against international brands. Several potential factors can help explain why the Senegalese home care brand reached this leading position in the market.
A competitive pricing strategy,
A broad selection in the home care segment answering most consumers' household care needs. They produce laundry soap, powder and liquid detergent, dish soap, hand soap, bar soap, etc.
Packaging options tailored to all budgets (from 10 kg packaging to small size sachets)
An effective communication strategy, sponsoring sports events establishing a strong brand image associated with quality, reliability and durability
Attractive promotional offers
An extensive distribution network throughout the country, including in rural areas ensuring proximity to consumers
Monitoring the evolution of the performance of these brands over time will be key in a context of intense competition. Indeed, Senegalese group Oleosen, backed by the Avril group and Castel and producing soap brand La Main, recently announced a 6 million euros investment in an industrial soap factory in Dakar. 
Brand Health Tracking in Africa
This data comes from SagaBrand, the continuous brand health tracker in Senegal. It is a monthly tracker that monitors 25 Key Performance Indicators (KPIs) for more than 2,000 brands across dozens of African countries. It is based on a standard questionnaire which allows for comparability of results across categories, demographics and markets. As an example and also related to the laundry market, we explored the preferred detergents across Africa a couple years ago.
Another way to assess quickly brand performance in the market is to conduct flash pantry checks also leveraging our pan-african online panel. This is what we did a few months ago to assess the favourite laundry brands in consumers homes in Côte d'Ivoire. 
Finally, if you would like to know more about SagaBrand or how to study Senegalese consumers habits, please email contact@sagaciresearch.com or click below.
Methodology
SagaBrand, the continuous tracking tool for brands across the African continent. More than 2,000 brands are assessed on a daily basis via our online panel
Question: Which of the following brands represents GOOD quality? Which of the following brands represents POOR quality? Score calculation: Good Quality minus Poor Quality
Population: adults above 18 years old.
Base: Respondents who are aware of the brand.
Period: April 2023