09/12/2021
Posted by:

Caitlin Beck

Categories:

Consumer Goods / FMCG, Household Care, Nigeria, SagaBrand, South Africa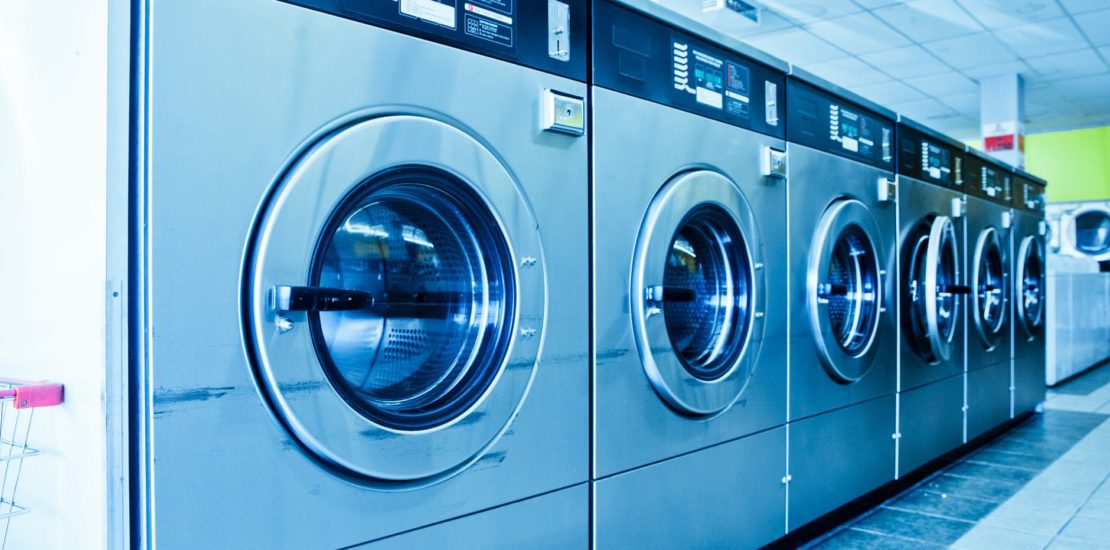 SagaBrand is the syndicated brand health performance tracker, collecting opinions from consumers on a daily basis across the African continent. One such category tracked is laundry and other detergents, in which consumers have voted Sunlight and Ariel as their preferred detergents, in more than one nation.
Last month we shared the results for Kenya, in which Ariel took the lead as preferred brand, followed by Sunlight. Once again, these two brands have proven popular in both Nigeria and South Africa.
Preferred detergents in Nigeria
In the November tracker, respondents in Nigeria voted Sunlight as their #1 preferred laundry detergent. 28% of respondents who had ever purchased the brand said it was their preferred choice.
In second place, Ariel scored 26%. Local brands, So Klin and Good Mama, followed in 3rd and 4th place.
Using this chosen base size of 'respondents who have ever purchased the brand', is a great way to track customer loyalty over time.
For example, whilst 91% of respondents had ever purchased Sunlight, only 28% of these were loyal in terms of preference. The previous month saw similar results, with 29% choosing Sunlight as their preferred brand. Should this figure suddenly drop, marketing teams would be able to take timely action to resolve any negative image perceptions that could be causing the decreased preference.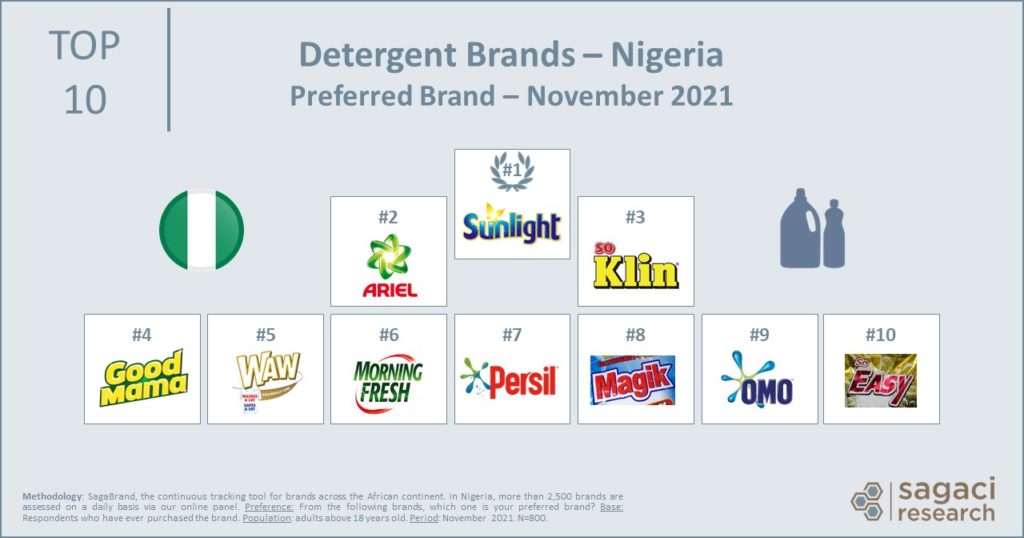 Preferred detergents in South Africa
In South Africa, the results were similar to Nigeria and Kenya. Here, 41% of Sunlight consumers voted the brand as their preferred detergent, and 22% of Ariel consumers said they preferred Ariel.
Other contenders who customers said were their preferred brand include; Omo, Comfort, Maq, Sta-Soft, Surf, Vanish, bio Classic and Skip.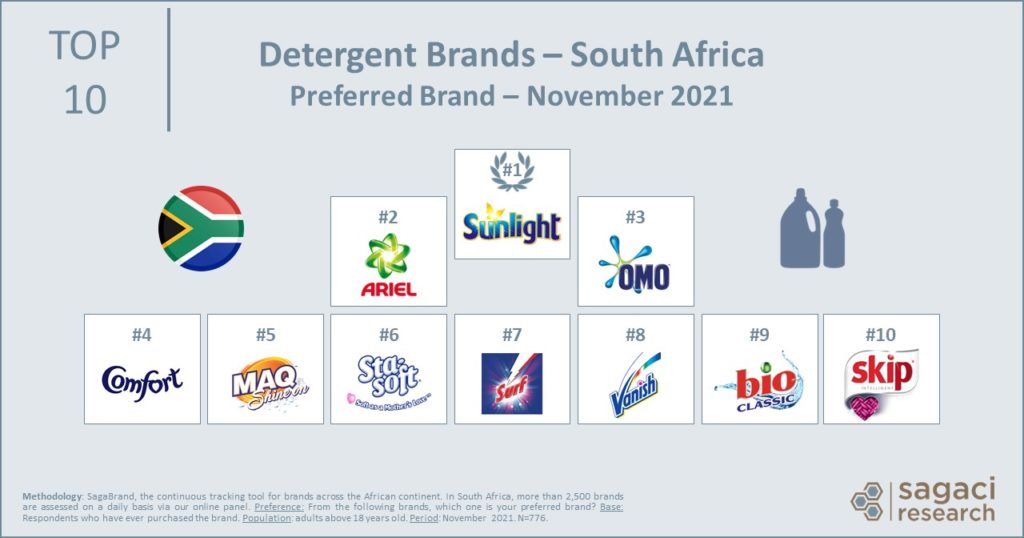 Learn more about SagaBrand
If you are interested to know more about what consumers think about brands across Africa, don't hesitate to get in touch at sagabrand@sagaciresearch.com for a personalised demonstration.
You can also download more SagaBrand results for detergent brands here.
Methodology
SagaBrand, the continuous tracking tool for brands across the African continent. In Nigeria and South Africa, our online panels assess more than 2,500 brands on a daily basis.
Preferred: From the following brands, which one is your preferred brand?
Base: Respondents in Nigeria / South Africa who have ever purchased the brand.
Population: Adults above 18 years old
Period: November 2021