18/02/2022
Posted by:

Caitlin Beck

Categories:

Kenya, Retail, SagaBrand, Supermarkets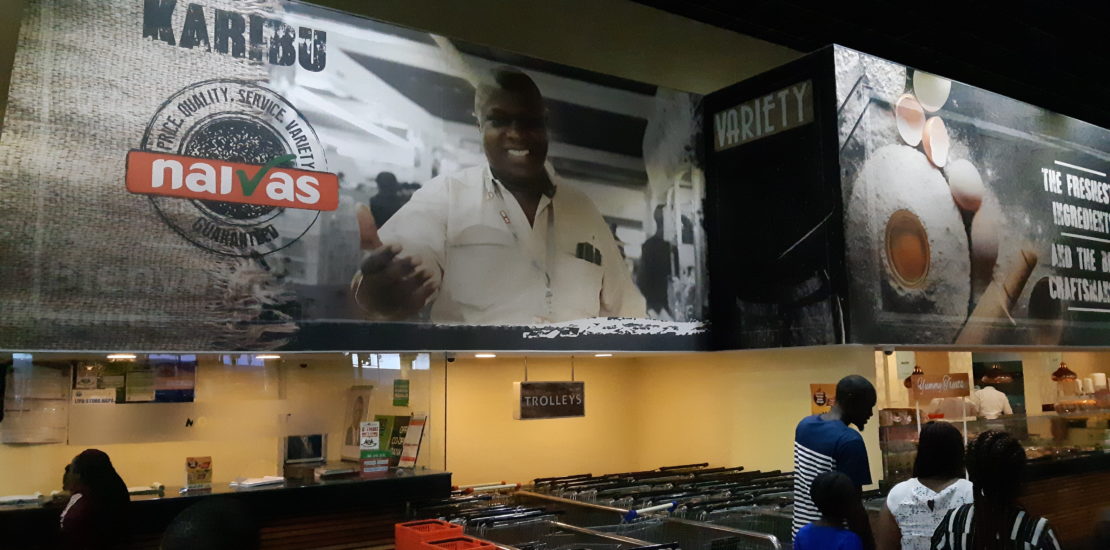 The ability to track the performance of your marketing activities is invaluable. Sagaci Research's Brand Health Tracking (BHT) tool in Kenya provides insights into these trends at the click of a button.
Read our case study below for a look into how supermarket giants like Naivas and Quickmart have performed over the last 12 months and how our SagaBrand tool can assist in measuring the impact of your activities in Kenya but also across the African continent.
Read as well: African consumer panels: Why brand health matters
It all started by generating a buzz
Echo, also commonly known as buzz, is an indicator which can vary greatly month-to-month. One month, consumers are seeing and hearing great things. The next, a new hot topic arrives and the buzz dies down again.
As we saw with Quickmart earlier in the year, echo significantly increased during September 2021. In September, 72% of respondents aware of the Quickmart brand said that they had heard something about the brand within the last four weeks. In comparison, just 56% mentioned the same a month earlier.
This noticeable increase may be attributable to the 15th anniversary celebrations that were widely being promoted across a wide range of media channels during the month of September. When promotions ended, the rise in Quickmart's echo score also halted. The brand was, however, able to maintain a portion of this increased buzz.
To date in 2022, we have seen an increase in echo across the Kenyan retail space, which corresponds with the heavy media coverage in recent months. We will continue to track these brands to see if the trend continues into Q2.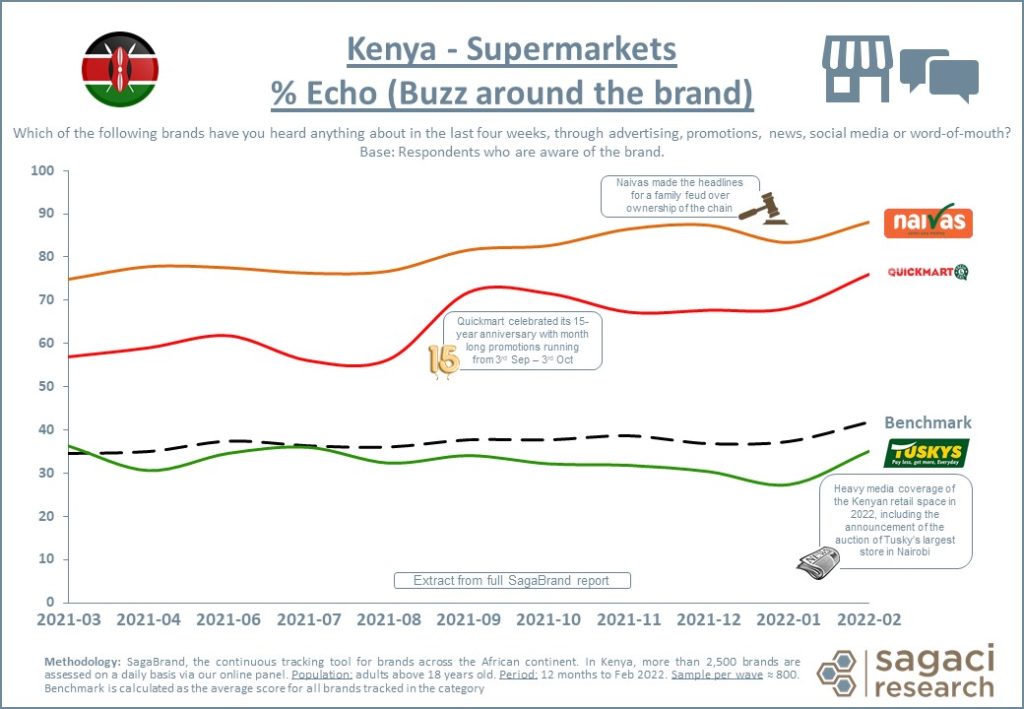 Generating buzz is great, but generating consideration is much more valuable!
At the same time, SagaBrand results on brand performance in Kenya show that people's consideration to be a customer of the supermarket brands follows a similar pattern as buzz. Consideration for Quickmart rose during the September promotion period, but fell once this ended in October. As with echo, the brand was able to somewhat recover in the following months, perhaps also due to the opening of several stores.
Similarly, consideration for market leader – Naivas – also increased from September onwards, which also coincides with the opening of the new stores across the country and some positive news around the chain.
As a result, the impact of these marketing and acquisition activities becomes evident and measurable. Being aware of the extent of Kenya's competitive retail market, means educated decisions can be made. Comparing against the category benchmark allows us to see how a brand is performing in relation to the general market trends, adding even more value to these insights.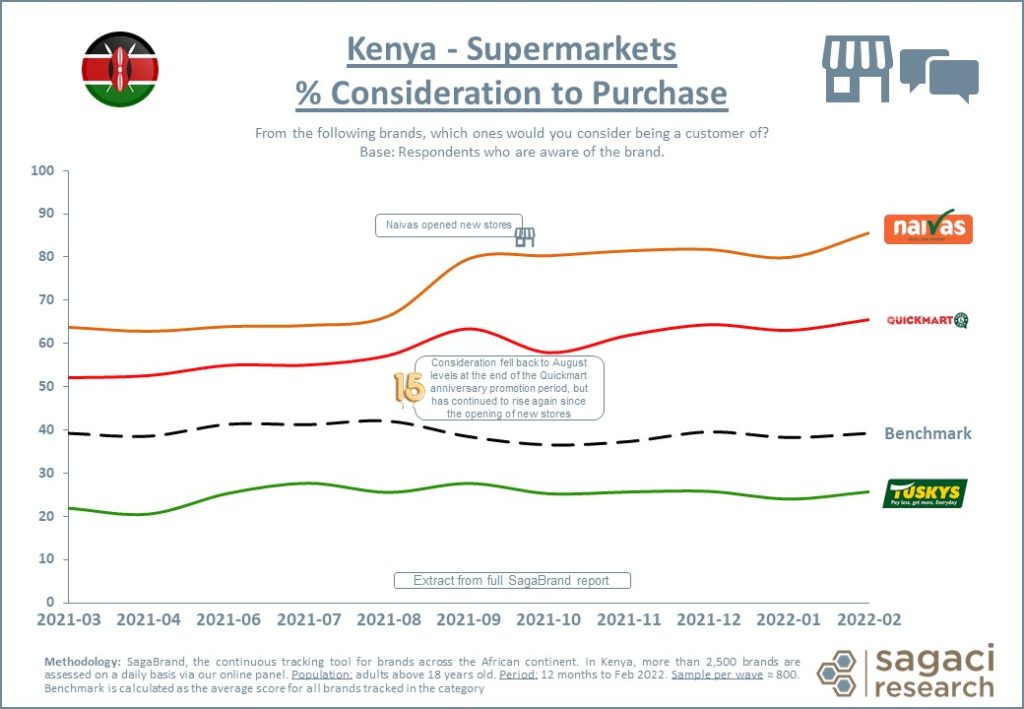 Conclusion of the brand health tracking case study with retail in Kenya
If it wasn't already felt, the results show that there is significant competition within the Kenyan retail space. The supermarket chains must remain one step ahead of the competition in order to retain and gain new customers, in such a competitive environment.
Tracking brand health on a monthly basis is a fast, cost-effective method to gain the detailed knowledge required to do so. At Sagaci Research, we offer a syndicated solution to offer data points for 16 KPIs per category. Read more about SagaBrand here.
Find out more about brand health tracking in Africa
Do you want to find out how SagaBrand could help your business achieve excellence? .
Please contact us at sagabrand@sagaciresearch.com for more information. We are excited to help you find the best solution for your business needs.
Methodology
SagaBrand, the continuous tracking tool for brands across the African continent. In Kenya, our online panels assess more than 2,500 brands on a daily basis.
Echo: Which of the following brands have you heard anything about in the last four weeks, through advertising, promotions, news, social media or word-of-mouth?
Base: Respondents who are aware of the brand.
Population: Adults in Kenya above 18 years old
Period: 12 months to February 2022