10/06/2022
Posted by:

Janick Pettit

Categories:

Confectionery, Consumer Goods / FMCG, Dairy, Foodservice, Nigeria, Non-alcoholic beverages, Online Panels, Retail, SagaBrand, Supermarkets, Wine & Spirits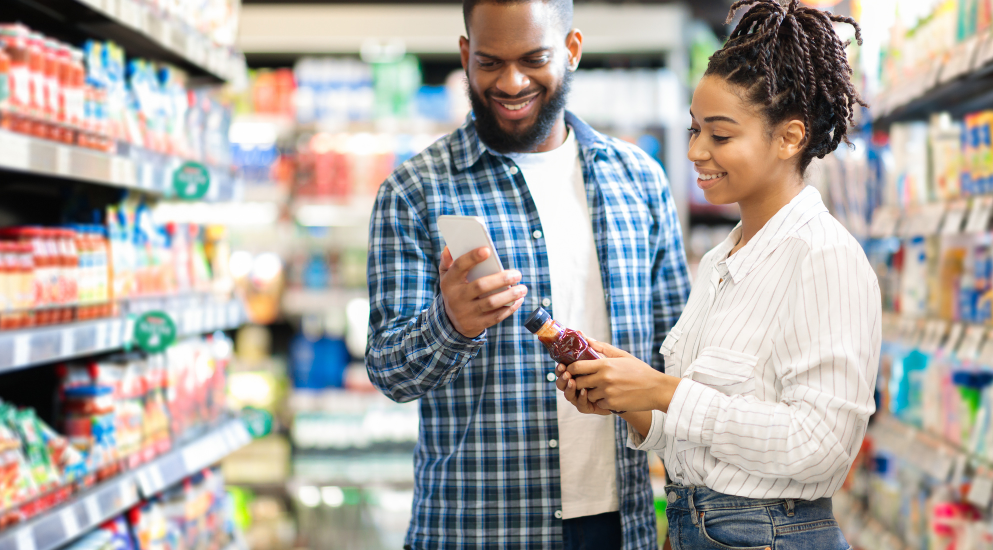 In this article we reveal the Top 20 brands in Africa in terms of brand quality. It is based on the feedback from our Brand Health Tracker SagaBrand from January to May 2022. In our ongoing survey, we ask consumers to rate brands that they are aware of which they believe represent 'good' and 'poor' quality. So what are the top brands in Africa consumers consider being of good quality? Read on to find out…
Continuous brand health tracker across Africa
Our SagaBrand online panel gives us a pan-African ranking of more than 2,000 brands across various categories. It includes FMCG as well as retail, equipment, etc. Answers come from panelists from over 24 countries. The Top 20 brands in Africa ranking displays brands with a minimum Good Quality score of 86% across all countries in the panel. This means that a very high majority of respondents knowing these brands consider that they are of good quality and that is good news for them!
What are the Top 20 brands in Africa?
The Top 20 brands in Africa ranking includes almost 3 million data points from thousands of brands selected on the Good Quality KPI by our online panel. So which one scored the highest?
Golden Penny Pasta brand from Nigeria holds the 1st position with a 94% Good Quality rating among consumers. The Nigeria pasta market is saturated with a lot of brands. Golden Penny Pasta is one of the most known brands in Nigeria along with Dangote Pasta. Golden Penny Pasta, manufactured by Flour Mill of Nigeria which is one of the largest agribusiness in Nigeria, is however taking the lead over its competitor when it comes to quality assessment. Indeed the pasta brand from Dangote, the largest industrial conglomerate in West Africa, only has 65% of consumers considering it Good Quality. What could be the reasons for such a quality perception gap between the two leading brands?
Coming close 2nd is South African retailer Woolworths with a 94% Good Quality score as well. Other retailers in the Top 20 brands in Africa are Kenyan brand Naivas in 10th position with 90% Quality score and South African Pick N Pay in 18th spot with 86% Quality score. 
French dairy brand Yoplait (from Sodiaal) comes in 4th position.
Quite a few Nigerian brands in the Top Brands in Africa
In addition to Golden Penny Pasta, a pure Nigerian product, quite a few FMCG brands originating from Nigeria make the Top 20 brands in Africa. For example Nigerian brand Checkers Custard comes 3rd with a 93% Quality score. In the confectionery category, we find two brands from Cadbury / Mondelez: candy TomTom in 5th position with 92% Quality score and Butter Mint in 16th position at 87%. In the breakfast cereals, we find Nigerian created and produced Nestlé Golden Morn with a 90% Quality rating. Other international brands like Perfetti Van Melle's confectionery brand Alpenliebe and Quaker Oats (owned by PepsiCo) also perform well with high Quality scores among Nigerian consumers. 
Read also Nigeria's best quality food services
Beverages highly ranked in Top 20 brands in Africa
Other brands present in the ranking are non alcoholic beverage brands with Celeste water from Ivory Coast (Groupe Carré d'Or),  Jacobs coffee brand from South Africa, Préssea juices from Senegal (Kirene group) and malt drink Malta Guinness (Diageo) in Cameroon. 
A couple alcoholic beverages also make the Top 20 with French Cognac brand Hennessy (from French conglomerate LVMH) scoring 88% on average across multiple countries and Kenyan Tusker Cider (EABL – East African Breweries). 
The other brands making the Top 20 brands in Africa include the online streaming service Netflix in 10th position. This could be related to the fact that the American media company has recently started investing in African generated content. Finally, we find in the Top 20 brands ranking South Korean equipment company Samsung (14th) and Ugandan foodservice brand Cafe Javas (19th).
African consumers value African brands
This could seem like an odd list to someone not familiar with the African market in 2022.  But that's what consumers are telling us as this is the nature of consumption across the continent. The biggest brands in Africa are not necessarily the ones you think. It is not only about the Apple, Mercedes-Benz and Coca Cola. African consumers value African brands, especially brands which are close to them and entrenched in their daily habits.
Interested in brand health tracking in Africa?
At Sagaci Research, we specialise in providing a range of custom and off-the-shelf research tools, only for the African continent. Our Brand Health Tracker tool SagaBrand monitors 16 essential KPIs for over 2,000 brands across dozens of countries in Africa.
For example, find here more information on the Nigeria online panel. It allows us to capture Nigeria consumer feedback on a large variety of topics, including brand health.
Finally, if you want to know more about SagaBrand or how to do market research online in Africa, send an email to contact@sagaciresearch.com or click below.
Methodology
SagaBrand, the continuous tracking tool for brands across the African continent. Our online panel assesses around 2,000 brands on a daily basis.
Good Quality: Which of the following brands represent GOOD quality? All brands listed in Top 20 score at minimum 86% on this KPI
Base: Respondents who are aware of the brand. N = ~800 per country
Population: adults above 18 years old.
Period: January to May 2022