12/05/2023
Posted by:

Baptiste Pioch

Categories:

Benin, Cameroon, Cote d'Ivoire, e-commerce, Egypt, Ghana, Kenya, Nigeria, Online Panels, SagaCube, Senegal, South Africa, Tanzania, Togo, Travel & Tourism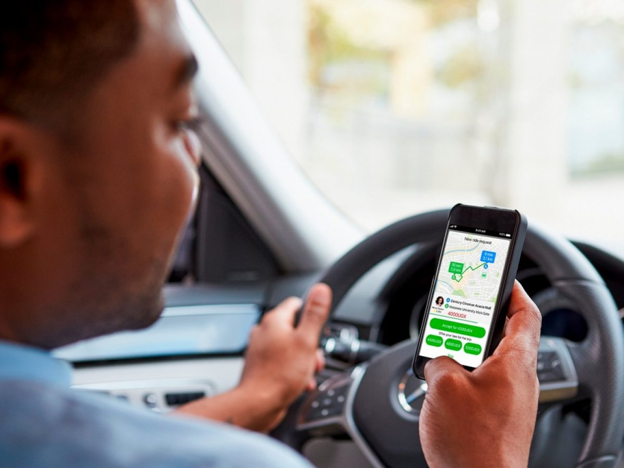 Growth of ride-hailing apps in Africa
Are you keeping up with the rapidly evolving ride-hailing apps market in Africa? With the rise of urbanisation and smartphone adoption across the continent, the demand for reliable and convenient transportation solutions has never been higher. From the big players like Uber and Bolt to the emerging startups, there is a wealth of opportunity and competition in this space.
Recently we surveyed SagaPoll panel members across Africa and asked them about their usage of ride-hailing apps. The objective is to find out where ride-hailing adoption in Africa is the highest as well as who are the key players in the various markets.
Ride-hailing apps competition in Africa
While ride-hailing apps adoption rates in Africa vary by country, several African markets have emerged as hotbeds for ride-hailing app usage. Countries such as South Africa, Kenya, Côte d'Ivoire and Nigeria have the highest usage penetration across the continent. For example in South Africa, Kenya and Nigeria, about half of respondents have used a ride-hailing app in the last 4 weeks.
In spite of major challenges in the mobility services industry in Africa (inadequate regulations, congested infrastructures, safety concerns, competition from informal transportation solutions…), the market is certainly demonstrating significant growth potential. It is a particularly attractive playing field for international players looking at further expansion from more mature and competitive markets such as Europe.
Bolt, currently the main ride-hailing app in Africa
Out of respondents who have used a ride-hailing app in the last 12 months, 21% used Bolt making it the first ride-hailing app across the continent. In fact, the Estonia based firm is often leading in the main markets where ride-hailing apps penetration is the highest (eg. Kenya, South Africa and Nigeria). It is also the most used mobility app in Tanzania and Ghana. It comes often ahead of American mobility group Uber taking 2nd place at 16%. Russian owned Yango, is a close 3rd at 14%. While it is facing some issues in Cameroon (the app was suspended by the authorities in February 2023 on regulatory grounds), Yango is still dominating this market as well as Côte d'Ivoire and Senegal where there are no other strong competitors at the moment.

Beyond these main players we find other emerging ride-hailing apps in Africa. For example Russian founded In Drive and French Heetch currently operating in 8 African countries and with plans to expand further on the continent in the on-demand transportation market. Another growing ride-hailing service is Gozem, based in Togo and market leader in Togo and Benin. What started as a motorcycle ride-hailing service in 2018 in Lomé has now diversified to also include an e-commerce and logistical platform as well as asset financing options for drivers.
Leveraging online market research in Africa
One of the best ways to do market research and specifically to get fast and reliable data on markets and consumers in Africa, is by leveraging online market research tools.
Our representative African online panels are mobile based to ensure deep reach and fast turnaround times. You will be able to have thousands of respondents in a highly engaged online panel, and detailed answers to your questions – with results available in a few days.
To conclude, if you would like to know more about conducting online market research in Africa, please send an email to contact@sagaciresearch.com or click below.
Methodology
SagaCube,  the syndicated category consumption habit tracker tool in Africa. It covers 144 categories across 26 countries combining 400+ usages & attitudes variables and 1,000s of brands usage. 
Comparison between respondents who have used a ride-hailing app for either car or moto taxi in the Last 4 Weeks (Target Group) vs. those who have NOT used a ride hailing app in L4W (Control group). Comparison between the two groups is done based on the Differentiation Score. It is a measure of statistical difference, the higher (or lower), the higher (or lower) the difference vs. the Control Group. Here, the darker the country, the more represented ride-hailing app users are compared to non users.
Daily questions from SagaPoll, the pan-African online panel
Questions:
Did you use a ride-hailing app for either car or moto taxi in the last 4 weeks? By using ride-hailing app, we mean ordering a ride online via a smartphone application
Which ride hailing app did you use in the last 12 months? Multiple answers.
Base: Adult population above 18, n= 19,322.
Period: 5 May 2023