14/10/2021
Posted by:

Caitlin Beck

Categories:

Egypt, Financial Services, SagaBrand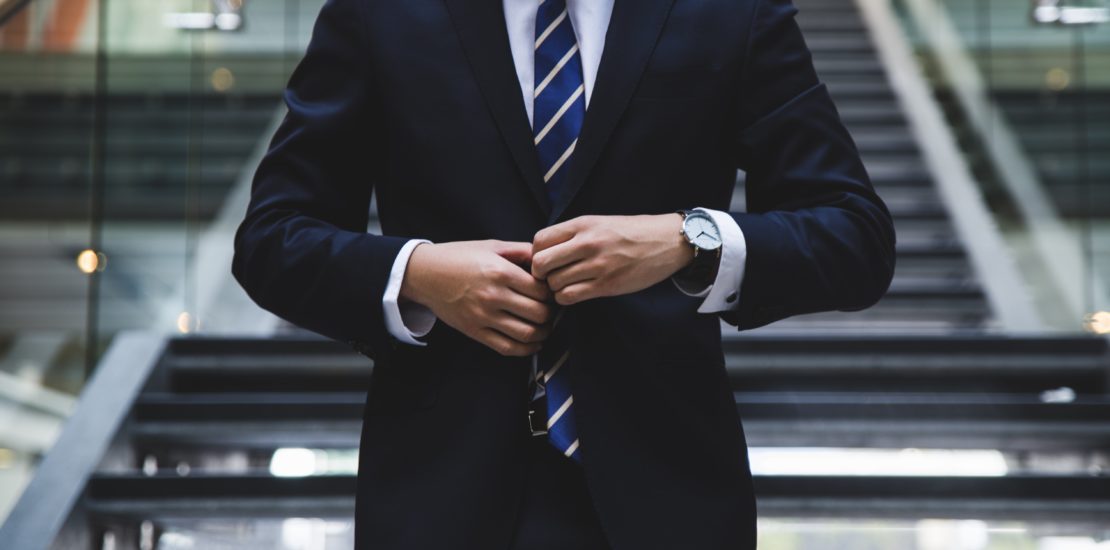 Next up in our focus on Financial Products & Services: the results for the September SagaBrand surveys conducted in Egypt.
Read more:
SagaBrand is a syndicated monthly brand health performance tracker. We conduct surveys across the continent on a daily basis via our proprietary online panel.
In the September surveys, the panel was first asked which financial product brands they had ever been a customer of. We then asked these respondents if they were satisfied or dissatisfied with the brand.
First for satisfaction was the National Bank of Egypt. In our panel, 82% of NBE customers said they were satisfied with the brand. CIB and Ahli United Bank came in second and third place.
Which other financial product brands made the top 10?
Customers of banks in Egypt also reported being most satisfied with Banque Misr, Faisal Islamic Bank of Egypt and Banque du Caire.
HSBC, Alex Bank, Arab African International Bank, and the Housing & Development Bank also scored well. For each of these brands, satisfaction was over 50%. A smaller number of customers were either neutral or dissatisfied.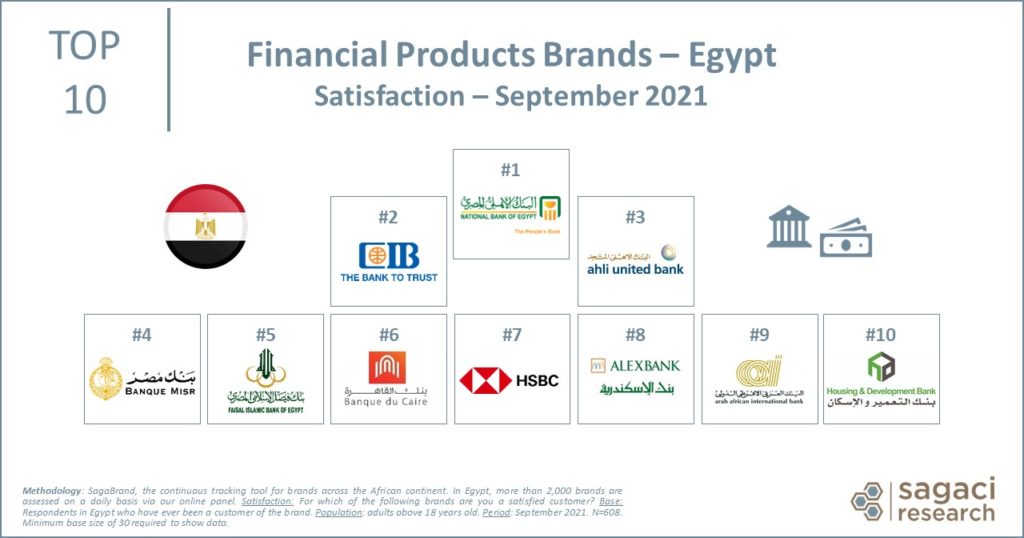 The importance of tracking satisfaction
Knowing what your customers think is the key to improving brand reputation, building loyalty and maximising profits.
The advantage of tracking customer satisfaction on a monthly basis, is that you can easily identify trends that may coincide with your marketing activities.
Word-of-mouth can be an important influence in the financial sector. Customers are likely to take note of what their friends and family are saying when choosing a new financial provider. If those close to them don't feel satisfied with the brand, they are probably less likely to hear a positive recommendation. As such, consideration to become a new customer decreases.
58% of people in our panel who were aware of NBE said they would consider being (or remaining) a customer. This corresponds with NBE's first place ranking for customer satisfaction.
You can avoid damage to your brand's reputation by listening to your customers to find out when they feel something is lacking.
On the other hand, when customers say they are extremely satisfied, keep doing what works well!
Want to find out more?
SagaBrand is now tracking financial product and service brands across 17 African countries.
Our dedicated country panels can provide your brand with unique consumer insights to take your strategies to the next level.
Email us at sagabrand@sagaciresearch.com or click below to download more results from the September study.
Methodology
SagaBrand, the continuous tracking tool for brands across the African continent. In Egypt, our online panel assesses more than 2,000 brands on a daily basis.
Satisfaction: For which brands below are you a satisfied customer?
Base: Respondents who have ever been a customer of the brand.
Population: Adults in Egypt above 18 years old
Period: September 2021