11/10/2021
Posted by:

Caitlin Beck

Categories:

Financial Services, SagaBrand, Uganda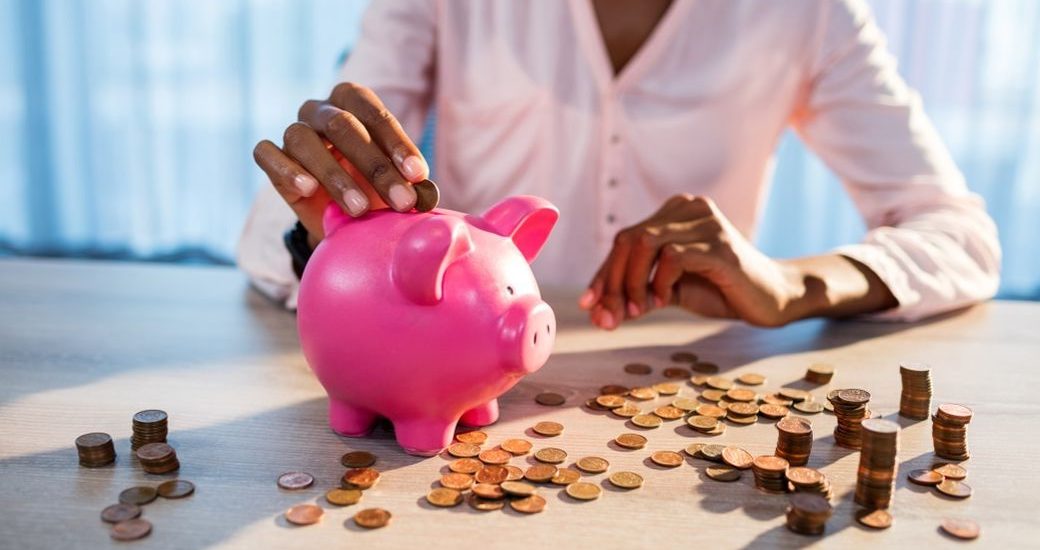 As banking usage rises across the African continent, it's a hot topic for banks to make sure they are performing ahead of the competition. This month our focus is on Uganda. Using data collected from our monthly SagaBrand surveys, we have compiled a list of the top 10 banks in Uganda, in terms of customer satisfaction.
The survey asked a nationwide panel to select which financial product brands they had ever been a customer of. Amongst other questions, the survey then asked respondents if they were satisfied or dissatisfied with those brands.
So, which banks made Uganda's top 10?
There was a tight competition for the top 3 spots. Centenary Bank came in at number 1. 71% of customers said they were satisfied with the brand. Equity bank also scored well – just a fraction of a point behind. Standard Chartered was the third bank to make the satisfaction leader board this September. 70% of customers said they were satisfied with the brand.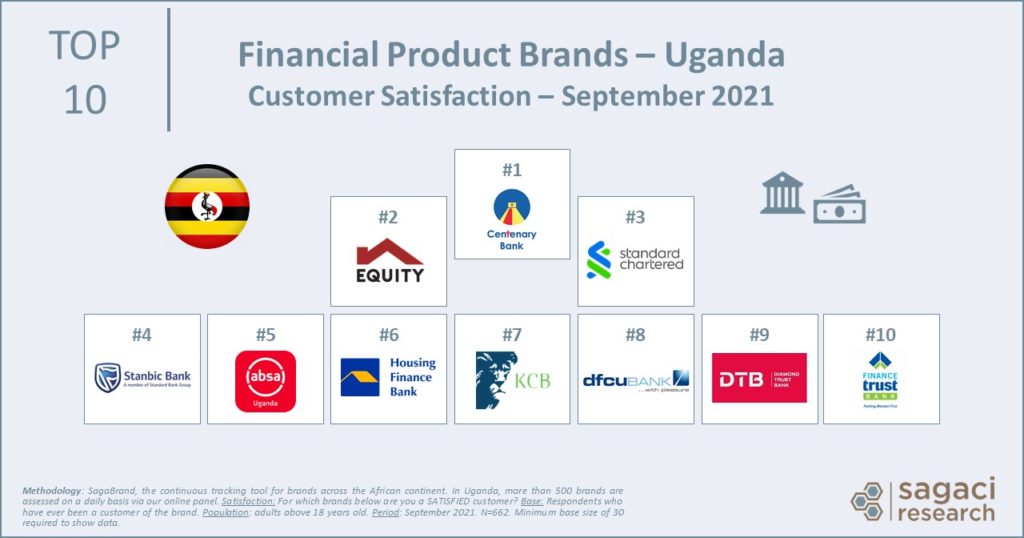 Which brands were consumers most aware of?
As well as leading for customer satisfaction, Centenary Bank also scored 78% and ranked first for brand awareness. Overall, it was an impressive result for the bank.
The Ugandan panel also showed high awareness for Stanbic Bank and Equity Bank (second favourite for customer satisfaction).
Likewise, dfcu Bank scored well for awareness. However, the brand's image was not quite so strong. Only 53% of customers from dfcu Bank reported they were satisfied.
Want to find out more?
SagaBrand is now running monthly in Uganda across multiple categories.
Our dedicated panel is representative of the national population. Therefore, you can break down the results for 14 different KPIs by the demographics that interest you.
Reach out to us today for more information!
Methodology
SagaBrand, the continuous tracking tool for brands across the African continent. In Uganda, our online panel assesses more than 500 brands on a daily basis.
Satisfaction: For which brands below are you a satisfied customer?
Base: Respondents who have ever been a customer of the brand.
Population: Adults above 18 years old
Period: September 2021