20/04/2023
Posted by:

Janick Pettit

Categories:

Cameroon, Consumer Goods / FMCG, Non-alcoholic beverages, Retail, SagaTracker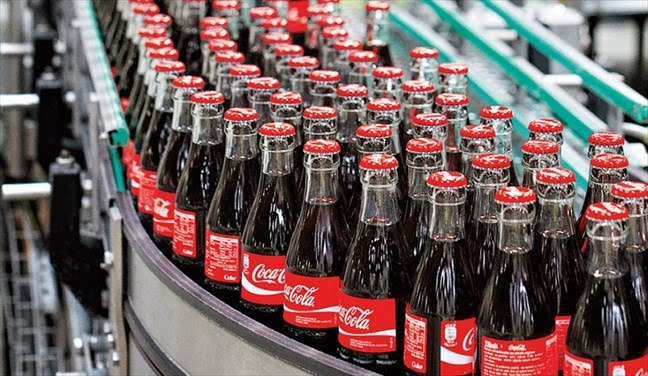 Nature abhors vacuum. And the recent experience of Coca-cola in Cameroon is a good example.
As in Angola, Burkina Faso, Egypt, Ivory Coast and Senegal months earlier, the Cameroon beverage industry has been shaken up. Indeed, strategic decisions by Castel (through Les Brasseries du Cameroun / SABC) and Coca-Cola Company led the latter eponym brand to a pivotal situation, culminating in 2022 to nothing more than production halt, and eventually brutal dereferencing. Coca-cola sales in Cameroon literally crashed in a matter of a few months.
In the meantime, in a declared gesture to promote affordability and African culture, the soft drink industry in Cameroon saw competitors steadily filling the shoes left by Coca-Cola:  Source du Pays with American Cola under license from Monarch Beverages and SABC with World Cola launched only in March 2022. Just like water filling a gash created after an earthquake.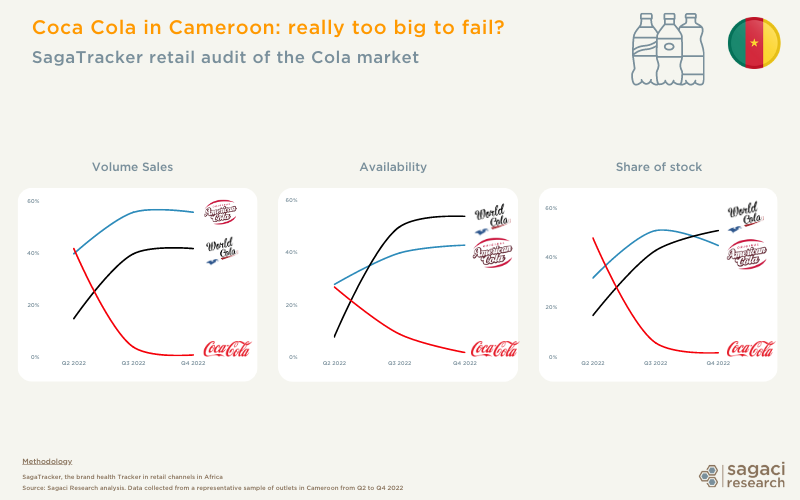 What's next for Coca-Cola in Cameroon?
Soon, Coca-Cola found an agreement with Gracedom Investment, led by local entrepreneur Jacqueline Dongmo. The newly created Coca-Cola Gracedom Bottling Company resumed production of Coca-Cola products (including Fanta and Sprite) early 2023. The Coca-cola distribution in Cameroon is now ready to start again with a set objective of 7% to 30% market share of the Carbonated Soft Drink market in Cameroon in 2024.
Though, where will Coca-Cola actually fit in this new fauna ? Will the Coca-Cola market share in Cameroon match expectations?
It will be interesting to see how these events also affect consumers' perception, including brand preferences. If Coca-Cola ranked 5th in the preferred Carbonated Soft Drinks in Cameroon in 2022, one can wonder how it will perform in 2023…
Tracking your brands with Retail Audit in Africa
This data was captured by SagaTracker, the syndicated retail audit tool. It covers over 70 FMCG categories (including non alcoholic beverages) across 13 markets in Africa. SagaTracker provides an objective, quantifiable and cost effective view of the performance of different brands within a category in a given country.
If you would like to know more about retail audits in Africa or brand health tracking in traditional African retail, please send an email to contact@sagaciresearch.com. Or simply click below.
Methodology
SagaTracker survey
CSD category data collected from a representative sample of outlets in Cameroon from Q2 to Q4 2022
Photo credit: Coca-Cola