02/08/2023
Posted by:

Baptiste Pioch

Categories:

Consumer Goods / FMCG, Retail, SagaTracker, Senegal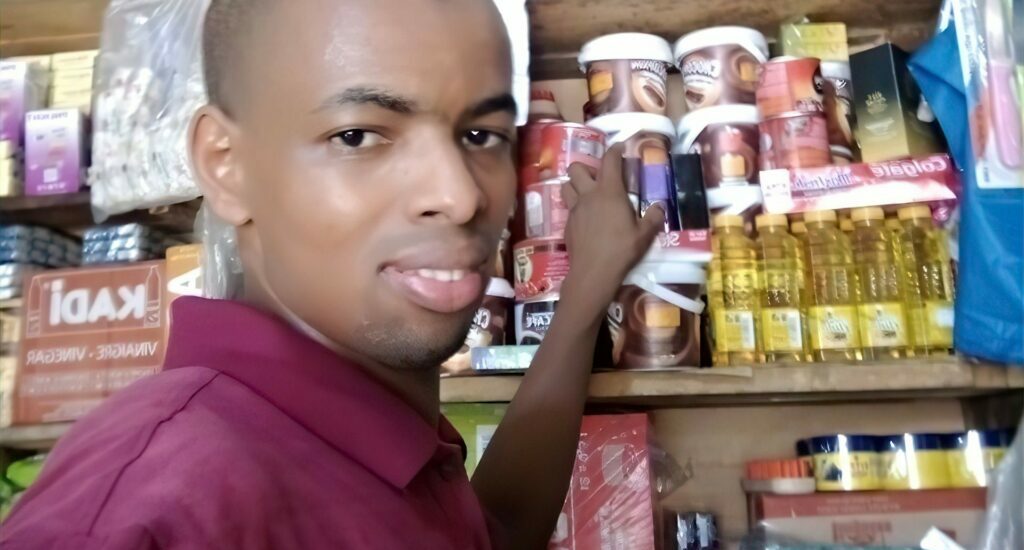 Traditional trade in Africa is at the heart of the economic and social activity of communities. In the animated streets of African neighborhouds, one emblematic figure stands out for his essential role in the lives of the population: the boutiquier, the name given to the traditional outlet manager in West Africa.
These local retailers provide a wide range of essential products, from foodstuffs and soft drinks to essential hygiene products. Behind the well-stocked shelves of their generally small shops lies a daily life punctuated by passion and unfailing dedication to meeting the needs of their community.
Profile of a traditional trade retailer in Africa
We had the chance to chat with Barry, the manager of an informal shop in Dakar, Senegal.  In this interview, we take you into the world of Senegalese shopkeepers, to discover their daily lives, their motivations and the challenges they face every day.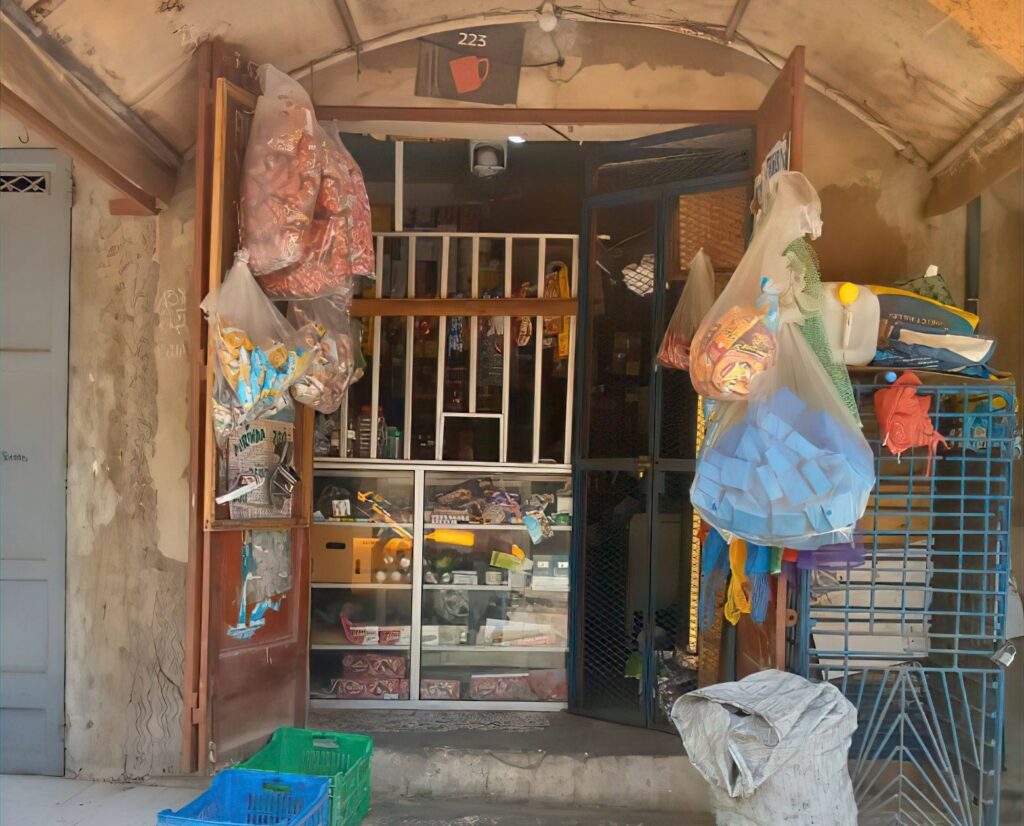 Retailer profile: 
---
Name: Barry DIAKARE
Age: 30 
Nationality: Guinean (like most shopkeepers in Senegal, born of massive immigration from Guinea and a family tradition in the trade)
Experience: Outlet manager for over 5 years
Shop profile
---
Location: Colobane district, Dakar, Senegal
Type of store: kiosk/grocery store, supply outlet 
Products sold: soft drinks, food products (snacks, etc.), hygiene products (detergent, soap, etc.).
Equipment: refrigerator, smartphone (especially for receiving payments via mobile money)
Here is a glimpse into Barry's daily life in his Dakar store through a conversation we had with him.
Question: Barry, how did you come to run your store?
Answer: This is a family business.  A few years ago, it was my uncle who managed the store. He took me in and taught me the trade, and now it's me who runs the business. It's been over 5 years now.
Q: As a store manager in Senegal, how do you manage your time? Can you please describe a typical day?
A: The store is open from 7 a.m. to 1 a.m., with flexibility outside the usual hours depending on customer needs. In terms of time management, the peak of activity is between 7am and 12pm. To remedy this, as in most stores, we work in pairs. In fact, my uncle supports me in the service because we're too small to have an employee. It's only from the afternoon onwards that we have a bit of time to breathe, reorganize, place new orders, put away merchandise, and so on.
Product offer management
Q: How do you select and price the products you sell?
A: We select products according to several criteria: product rotation, availability from suppliers and customer preferences. And as far as prices are concerned, we set our prices in line with other retailers. In a sector like ours, where competition is very fierce, we have to have the same prices as the others so as not to drive customers away. What's more, most of the products we sell are subject to price regulations issued by the Department of Trade.
Q: What payment methods do you accept from your customers?
A: The vast majority of payments are made in cash, but we also accept mobile money payments starting at 500 CFA on the Wave app. I sometimes grant some payment flexibility to my most loyal customers, but it's quite rare. We're small and don't have the cash flow.
Q: How do you go about establishing good customer relations as a shopkeeper?
A: As shopkeepers, we need to play the role of friend, colleague and brother to our customers, to maintain our relationship. But above all, to listen to their needs and respond to them as best we can. This is very important for the development of our business.
Q: Could you please explain how you choose your suppliers and describe your relationship with them?
A: With my suppliers, I have established a relationship of trust and close collaboration. I work mainly with two suppliers, "wholesalers", for all the products I offer in my boutique. I have selected them on the basis of their prices. There's not much difference between these two suppliers, as they sell the same products. So I choose according to the small differences in price. Sometimes I alternate simply to avoid running out of stock on certain products when one of them is unable to deliver. They generally have large stocks. Nevertheless, for instance during the recent festive period (Eid El Kebir), there were shortages on products such as the 3X Energy Drink.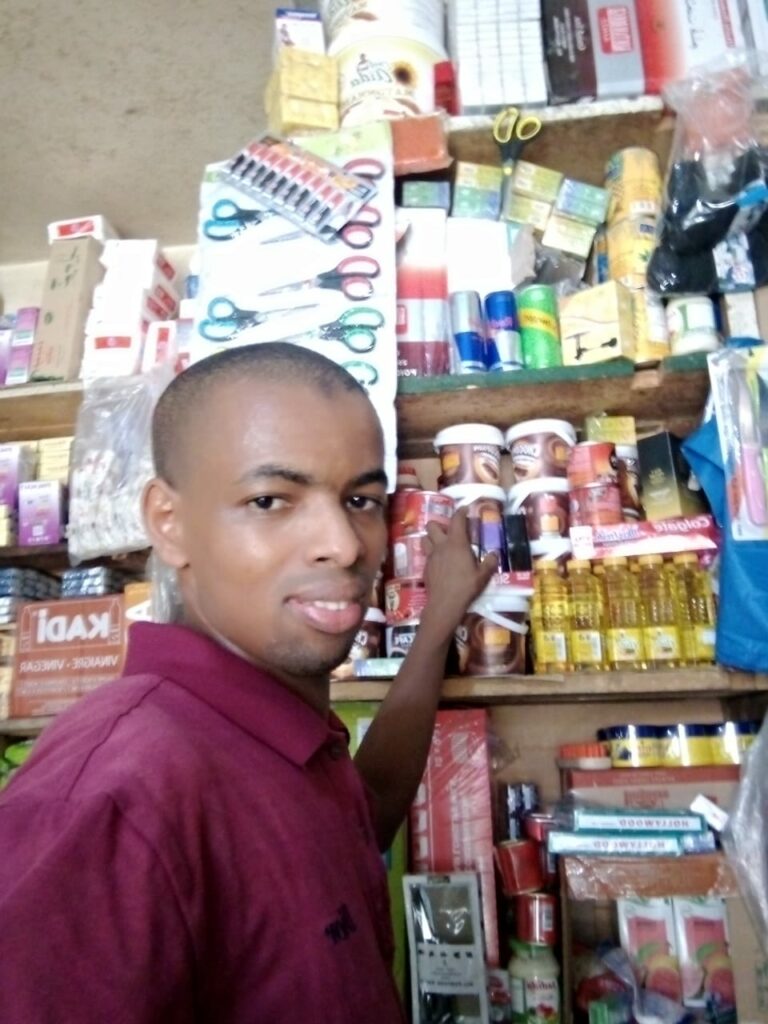 Q: What do you see as the main challenges for a traditional African business like yours? 
A: The main difficulty is stock management, and especially shortages of certain products.
Q: What do you do about it, and how do you make sure you don't run out of anything?
A: To remedy this, I always list the missing items. This way, the list of upcoming orders is always up to date.
Q: How are you organized to place your orders and pay your suppliers?
A: We check our stocks daily and place our orders on average every two days over the phone. Our suppliers deliver the same day or the next day, unless there is no delivery person available. If the delay is too long, I go directly to their depot. It is only 300m from the store. Larger boutiques usually order once a week.
We pay our suppliers in cash, which is the main method they accept. However, in some cases, it is possible to pay the supplier only once the product has been sold. Unsold products can even be returned, free of charge, and exchanged for fresh products. These unsold products are then resold by the supplier via other channels. This is particularly true in the case of bread and cakes.
Q: You mentioned a sort of agreement with other outlets in your neighborhoud, particularly on prices. Can you tell us a little more about this?
A: Yes, our store is part of a small network of local retailers, like a cooperative. We buy from the same suppliers so that we can be stronger together and support each other. 
With the other shopkeepers we sometimes get together to place group orders. This enables us to cut delivery costs considerably. And what's more, we sometimes get discounts. Take yoghurt, for example. This product sells very well in all stores. Our supplier gives us small discounts on our orders as we take larger and larger quantities. We have appointed a qualified person within the group to organise orders…
Closer to retail trends in Africa
At Sagaci Research, we have forged special relationships with a myriad of players in the traditional trade market on the African continent, such as Barry in Dakar. This gives us a detailed understanding of the business model of convenience stores in Africa. This in turn encourages shopkeepers to work actively with us. This means we can carry out our regular audits and surveys of points of sale across the continent, and effectively monitor the performance of products in traditional retail outlets.
Sagaci Research specializes in Retail Audit in Africa including traditional distribution channels. Thanks to our knowledge of the informal retail environment, we help brands to track the performance of their brands in African markets (via product check, price check, etc.).
Contact us at sagatracker@sagaciresearch.com to find out more about our retail audits and the SagaTracker tool, or click below.