16/06/2023
Posted by:

Caitlin Beck

Categories:

Consumer Goods / FMCG, Webinars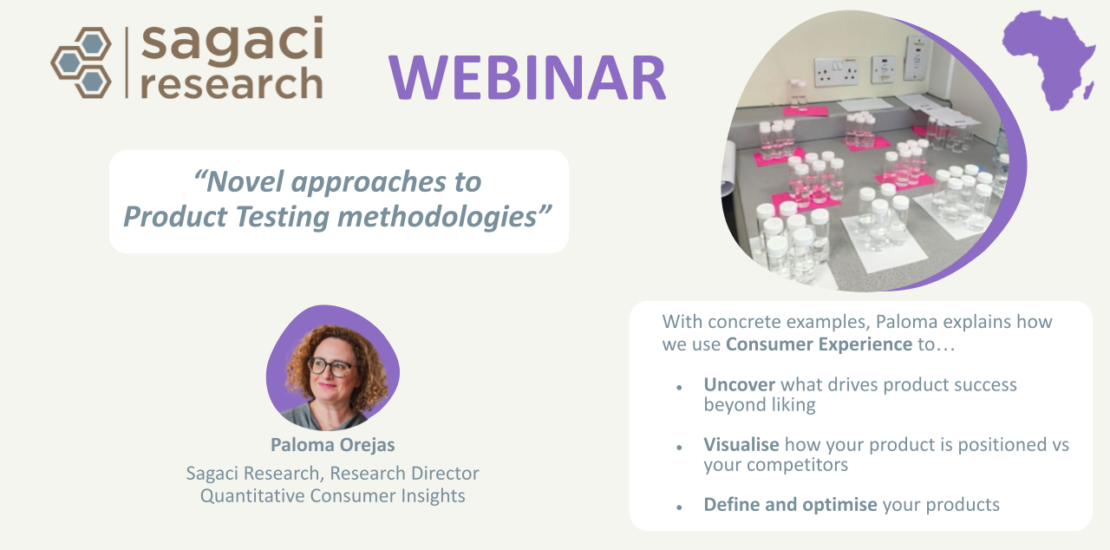 Novel approaches to Product Testing methodologies 
Product Testing is a crucial step to ensure the quality of your products and guarantee a good level of customer satisfaction. In a very competitive marketplace, it is important to conduct product testing sessions, helping companies to know where their product stands.
Key speaker
In June 2023, Paloma Orejas – Research Director for Quantitative Consumer Insights at Sagaci Research – explored the subject of utilising the power of consumer experience to drive product innovation and optimisation.
Orejas has 13 years of experience in Consumer Research. She specialises in Sensory Evaluation services for Food and Beverages in Africa and Ireland, focusing on beer, soft drinks, spirits, and non-alcoholic beverages. She holds a Master degree in Food and Agricultural Industry Engineering (UPM, 2001) and a Postgraduate Certificate in Sensory and Consumer Sciences (University of Nottingham, 2021).
Key webinar insights
In this market research webinar focusing on product testing, we utilised the power of Consumer Experience to drive product innovation and optimization. We discussed:
How to use Consumer Experience Insights to make your products & services market bulletproof
Beyond liking, what drives product experience? 
What are CATA (Check All That Applies) and RATA (Rate All That Applies) methodologies and why using them?
What are the benefits of product testing?
Example outputs of product testing methodologies
CATA Ideal with penalty analysis on fragranced products
Case study on CATA outputs from a study on soft drinks
Emotional performance maps, Attribute analysis…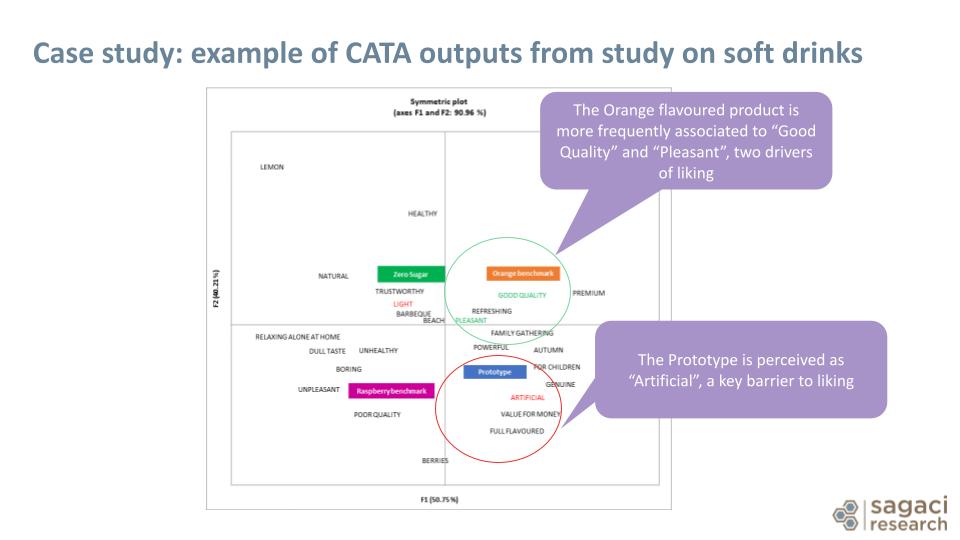 To find out more about these methodologies and catch up on this conversation with Paloma, go ahead and request the webinar video or deck below.
Don't miss upcoming Market Research Webinars in Africa
Sagaci Research webinars can help you remain up to date with African market dynamics. For example, as part of our Market Research in Africa webinar series, here are some of the themes we explored.
Leveraging retail audits in Africa to boost FMCG sales (Oct 2022)
The State of Modern Trade in Africa in 2023
Finally, more topics are scheduled for the coming months. So if you are interested in this type of virtual event or simply African market trends, make sure to sign up to our newsletter.