08/04/2022
Posted by:

Janick Pettit

Categories:

Cameroon, Cote d'Ivoire, Egypt, Ivory Coast, Kenya, Morocco, Mozambique, Nigeria, Online Panels, Senegal, South Africa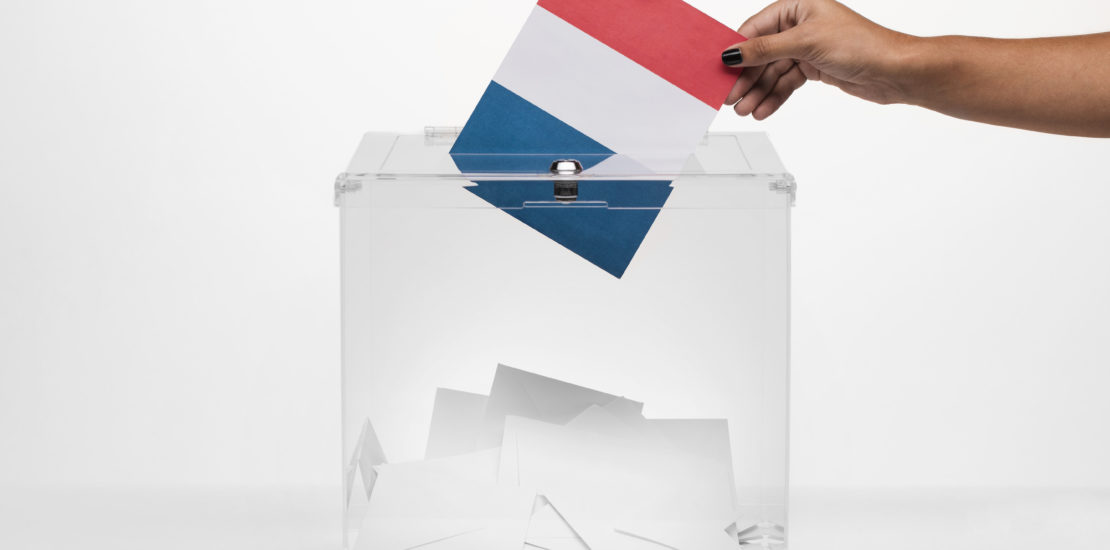 Egyptians and Moroccans, the least interested in the French Presidential elections
So a few days before the first round we asked our online panel in 10 countries their thoughts on the French Presidential elections. Here is what they said.
While a small majority of respondents (42%) shared being interested in it, 38% declared having no interest. Interested Africans are more likely to be male, middle income, aged between 46-55. Kenya, Nigeria and Senegal came up as the top 3 countries where people are most interested (> 50%). Egyptians and Moroccans showed the least interest of all (30%).
Will the results of the French Presidential elections have an impact on them?
On this, over half of respondents consider that the outcome of the French Presidential elections will probably or definitely have an impact on their country. Interestingly the older the respondents the more impact they envision. Looking at the results at the country level, this number is higher in some countries. For example Senegal is at 61% and Morocco 70%. The potential impact perceived is much lower in some anglophone countries. Only 33% of Ugandans and 42% of South Africans think the outcome of the French Presidential election will impact them.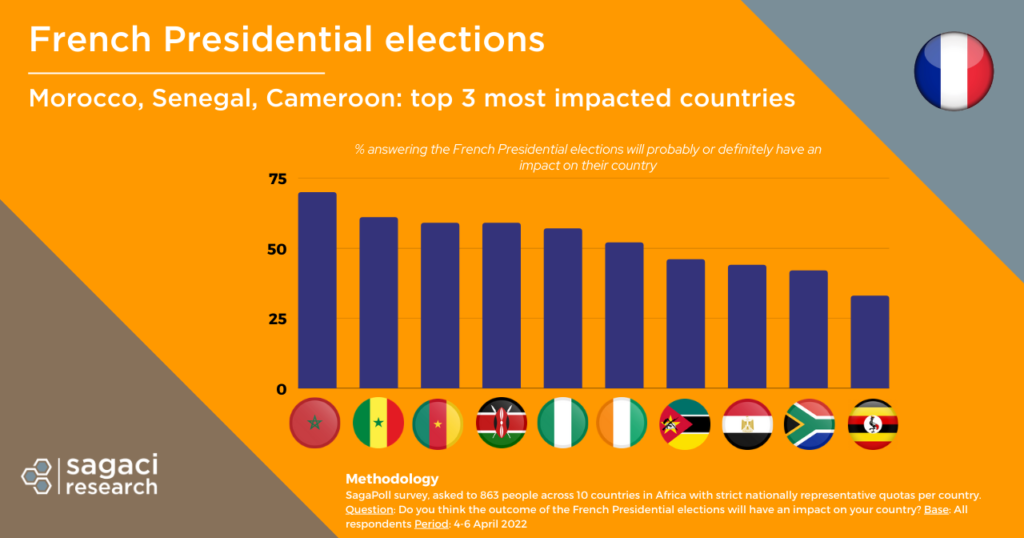 What do Africans think about current president Macron?
Even though a majority (40%) do not have an opinion, the feedback is mostly positive. Indeed, 36% declared having a positive opinion of Emmanuel Macron while 24% think rather negatively of him. While people over 55 tend to have the most positive opinion of Macron, the most affluent respondents have a rather negative view of him (40%). Among all countries surveyed, Kenyans, Nigerians and Ugandans have the most positive opinion (55%). Meanwhile Northern African countries Egypt and Morocco, the least interested in the topic, are also where most think negatively of Macron.
How our online panels can give you direct access to Africa consumers
To conclude Sagaci Research online panel and data collection capabilities help businesses understand consumers across the continent. Our representative mobile based online panel allows you to access respondents across 34 countries in Africa. It ensures deep reach and fast turnaround times.
What does it mean for you? You will be able to have thousands of respondents from a highly engaged online panel. You'll get detailed answer to your questions and results within a few days.
For more information, send an email to contact@sagaciresearch.com. Alternatively, contact us using the form below.
Methodology
SagaPoll survey conducted on 4th-6th April 2022. We asked the following questions:
Interest: The French Presidential elections are coming up in a few days. Is it something that is interesting to you?
Impact: Do you think the outcome of the French Presidential elections will have an impact on your country?
Opinion: Emmanuel Macron has been the President of France for the last 5 years. Thinking about what you know about him, do you have a positive or negative opinion of him?
Population: Adults above 18 years old.
Base: 863 respondents across 10 countries: Cameroon, Ivory Coast, Egypt, Kenya, Morocco, Nigeria, Senegal, Uganda and South Africa. With strict nationally representative quotas per country.