22/03/2022
Posted by:

Caitlin Beck

Categories:

Foodservice, Kenya, SagaBrand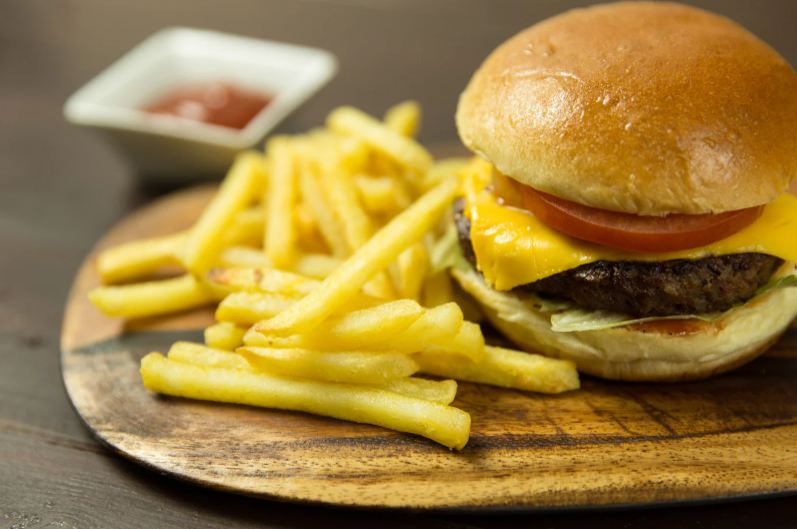 The start of 2022 saw a period of panic across the world, as fast-food brands struggled to source sufficient potatoes for their beloved fries. The effects of the potato shortage can be seen in SagaBrand – Sagaci Research's brand health tracker. Read below for the impact in Kenya and why Burger King's quick reaction to Kenya's potato shortage was such a success.
For example in countries like Malaysia and Japan, McDonald's removed large fries from the menu, and aimed to promote alternatives during the shortage. However, in Africa, McDonald's has little presence. As a result, KFC was one of the main brands to feel the impact here.
KFC remains Kenya's preferred foodservice brand
Despite some suffering in terms of consideration and buzz around the brand (decreased positive echo), KFC remains Kenya's #1 preferred foodservice brand by a good mile.
Burger King, did however, significantly improve in terms of preference. Burger King's preference score quadrupled between January and February 2022.
From our sample of over 800 adults in Kenya, in a period of only a month, the number of people to have ever been a customer of Burger King noticeably grew. In comparison, the number for KFC remained stable. The pizza chains – Domino's Pizza and Pizza Hut – also gained many new customers, although preference remained unchanged for these brands.
Top 10 restaurant brands in Kenya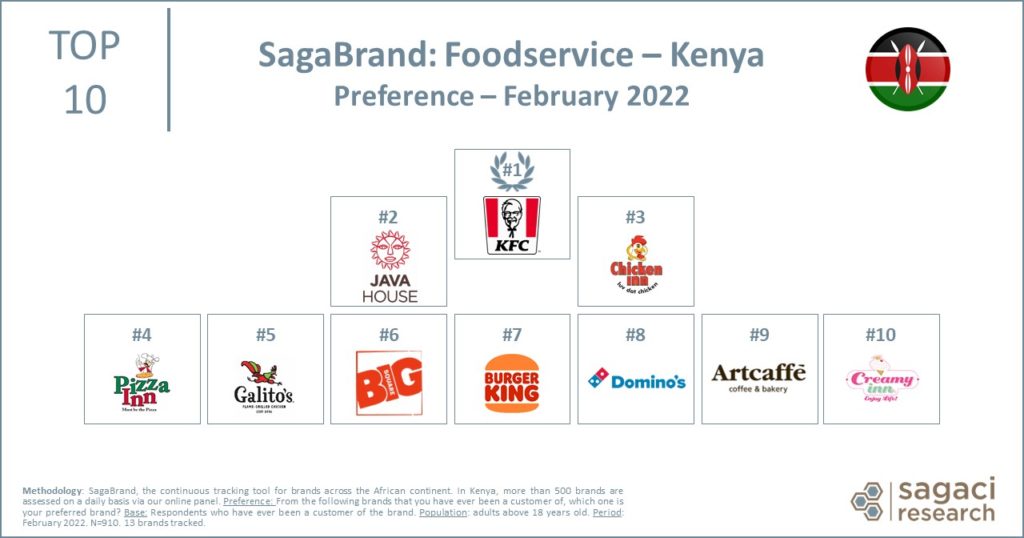 Why was Burger King's quick reaction such a success?
Burger King's success could be a result of their quick reaction to its rivals potato supply issues. They posted campaigns on social media advertising 'enough fries for everyone'. Echo and advertising reach both rose for Burger King. This seems to have contributed towards increased purchases of Burger King in Kenya.
If Burger King had not reacted so quickly, they may have failed to attract so many new customers. Not long after the shortage began, KFC announced that they would start to support local famers by sourcing potatoes locally. 85% of our consumer panel in Kenya felt relief to hear this announcement and 97% believed that local farmers should be prioritized and have better opportunities.
Based in Africa? Join our consumer panel today!
What's next for the foodservice industry in Kenya?
As we head into the end of Q1, the media hype around Kenya's potato shortage has largely died down.
Will consumers forget all about the time there were no fries? Will they stay loyal to their old favourites? Or will they start to split their spending between their newly-discovered eateries?
In conclusion, it is important to track what the continued impact of this situation will be.
Subscribe to SagaBrand to follow the impact across Africa throughout the remainder of 2022, or contact us with any questions!
Methodology
SagaBrand, the continuous tracking tool for brands across the African continent. In Kenya, our online panels assess more than 500 brands on a daily basis. In Kenya, we currently track 13 foodservice brands.
Preference: From the following brands that you have ever been a customer of, which one is your preferred brand?
Base: People who have ever been a customer of the brand.
Population: Adults in Kenya above 18 years old
Period: February 2022
SagaPoll Surveys
Questions: Were you relieved when KFC said they will start supporting local farmers, sourcing potatoes locally? To what extent, if at all, do you agree or disagree with the following statement: "Local farmers should be prioritized and have better opportunities"?
Base: All respondents
Population: All Kenya
Period: 17 January 2022