31/08/2021
Posted by:

Caitlin Beck

Categories:

Consumer Goods / FMCG, Wine & Spirits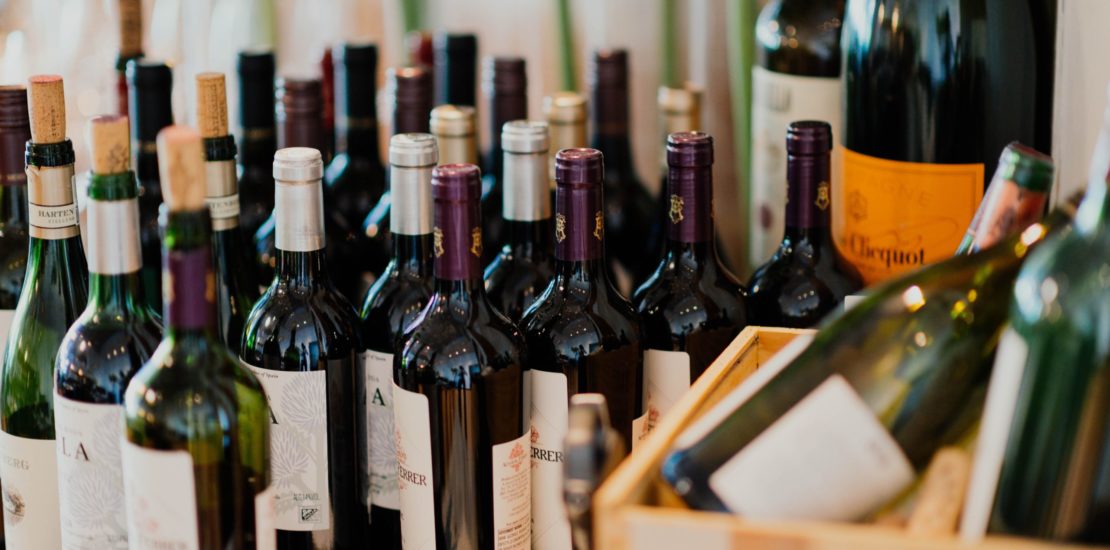 In July, we shared the results of our SagaCube survey (read more here https://www.sagaciresearch.com/wine-consumption-across-africa-the-french-influence/) which showed how the French have influenced wine consumption habits across many African nations. This month, we dive deeper into consumer preferences, looking specifically at the types of wines consumed in Africa.
Not only do the countries who have some association with France have a greater penetration of wine consumption than those with, for example, a British history, they also tend to prefer French wines over any other. In the results of our August SagaPoll surveys, Western African countries appear to have snubbed South African wines in favour of French varieties, whereas Kenyans seem to prefer their own local produce.
South Africa also showed strong patriotism as South African wines scored 70%, in comparison to only 5% for Italian and 4% for French wines. This may be in part due to the large range of quality local wines on offer, but also the cost of importing foreign wines. The lifting of the nationwide alcohol-ban at the end of July may also have encouraged more South Africans to support their local vineyards.
South Africa's neighbour, Mozambique, and also some of the Eastern nations such as Kenya and Uganda, also considerably enjoyed South African wines. The majority, though, of wine consumption in Kenya was of Kenyan wines, at 29% (or at least, that is what consumers reported that they had been drinking!). 
Of the 14 countries surveyed, respondents in Senegal seemed the least aware of the origin of wine they had consumed most frequently in recent weeks, although French wines were a clear winner, scoring 23% of the country's total consumption.
See it bellow the types of wines consumed in Africa: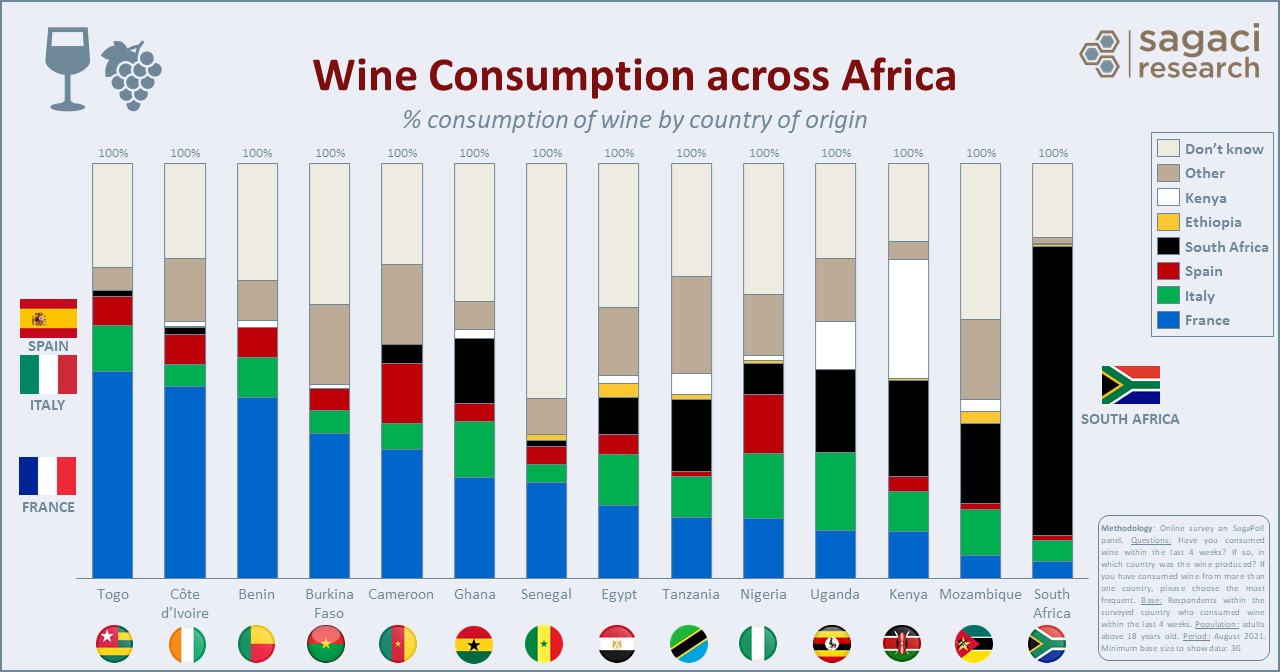 If you're interested to find out more details about the wine industry and consumer habits across Africa, email us at contact@sagaciresearch.com or register your interest here
Methodology
Data collected via SagaPoll, the mobile application. 
Consumption: Have you consumed wine within the last 4 weeks? If so, in which country was the wine produced? If you have consumed wine from more than one country, please choose the most frequent. 
Base: Respondents within the surveyed country who consumed wine within the last 4 weeks. 
E.g. Within South Africa, 70% of respondents who had consumed wine in the last 4 weeks, said that they most frequently consumed South African wines. 
Population: adults above 18 years old. 
Period: August 2021. 
Minimum base size to show data: 30