03/11/2021
Posted by:

Bernat Llop

Categories:

Dairy, Kenya, SagaTracker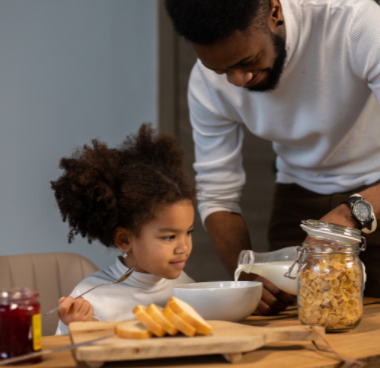 SagaTracker, our syndicated retail audit tool, is continuously tracking different FMCG categories in several African countries.
One of those categories is Dairy and we want to share with you the Q3 2021 results for "Long Life Milk" in Kenya.
Numeric Distribution:
The leader in numeric distribution -brand availability-, is Tuzo, followed by Lato Milk and Fresha.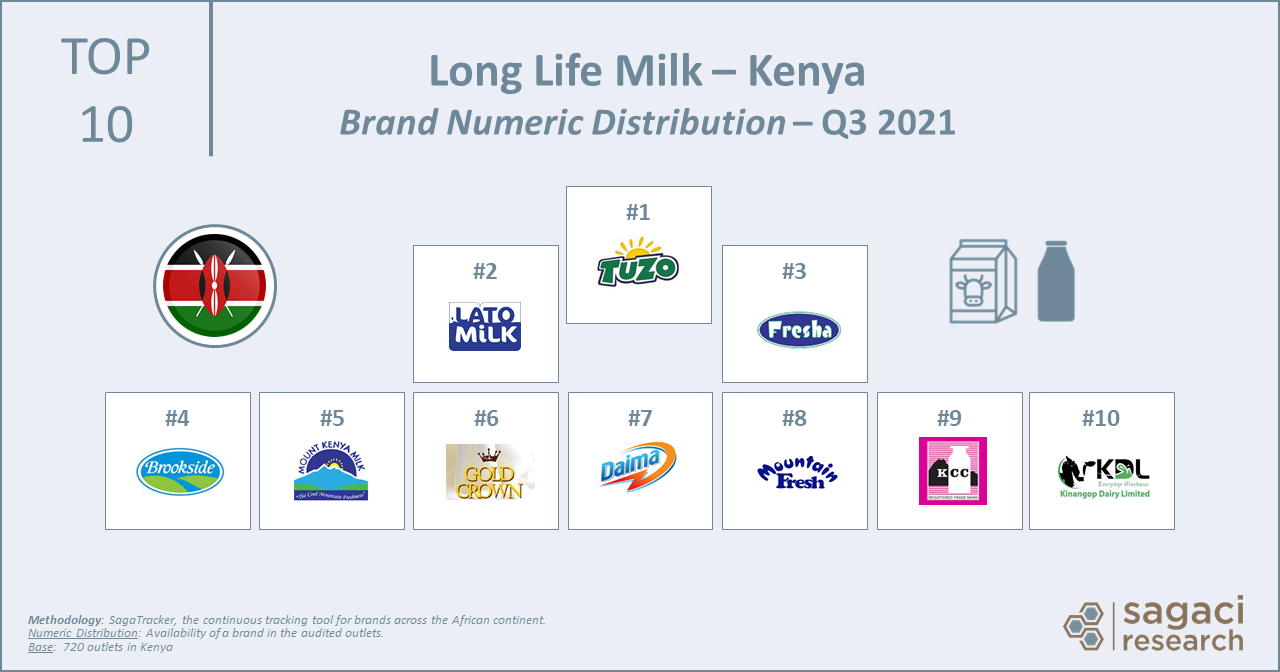 Value Market Share:
In terms of market share, we can see that Tuzo continues to shine on top of all other brands in the category. However, Lato Milk reverses 3 positions vs numeric distribution because even though they are present in more outlets than Fresha, Brookside and Mount Kenya Milk, their sales value is below the previous brands mentioned.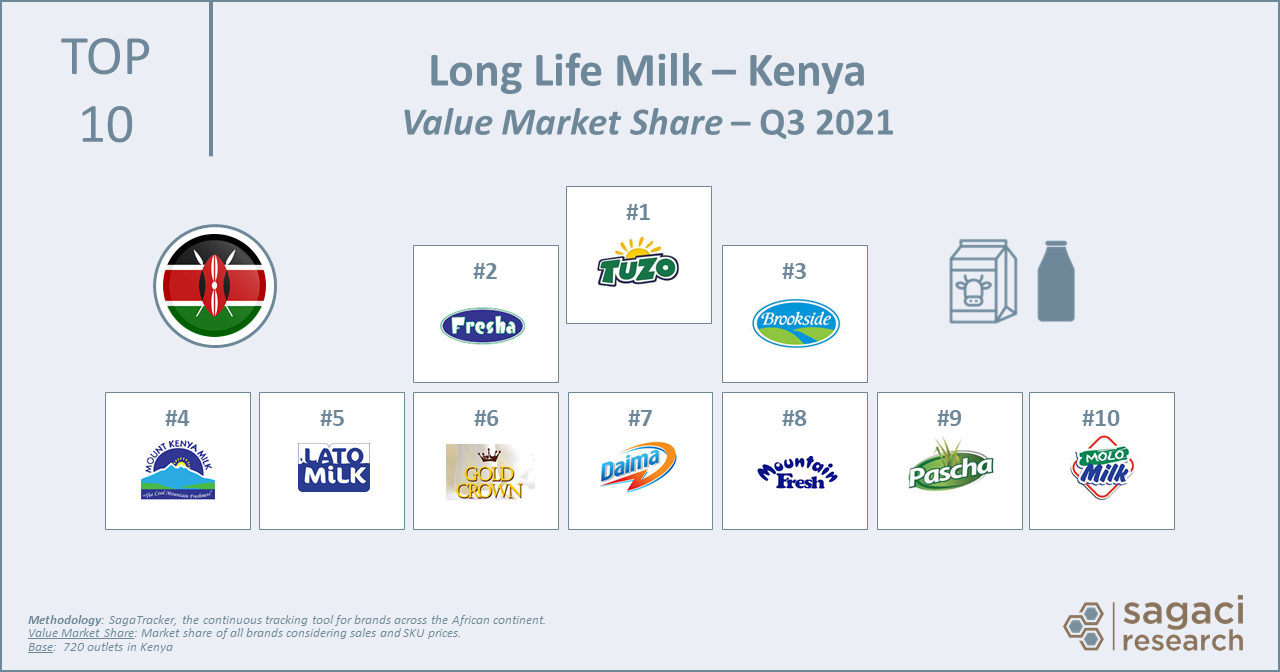 Want to see the whole list of brands for the metrics above? We've got you covered!
If you want to see more metrics, divide the current ones by outlet type or have any other question please reach out to us here: sagatracker@sagaciresearch.com