19/05/2022
Posted by:

Janick Pettit

Categories:

Foodservice, Morocco, Online Panels, SagaBrand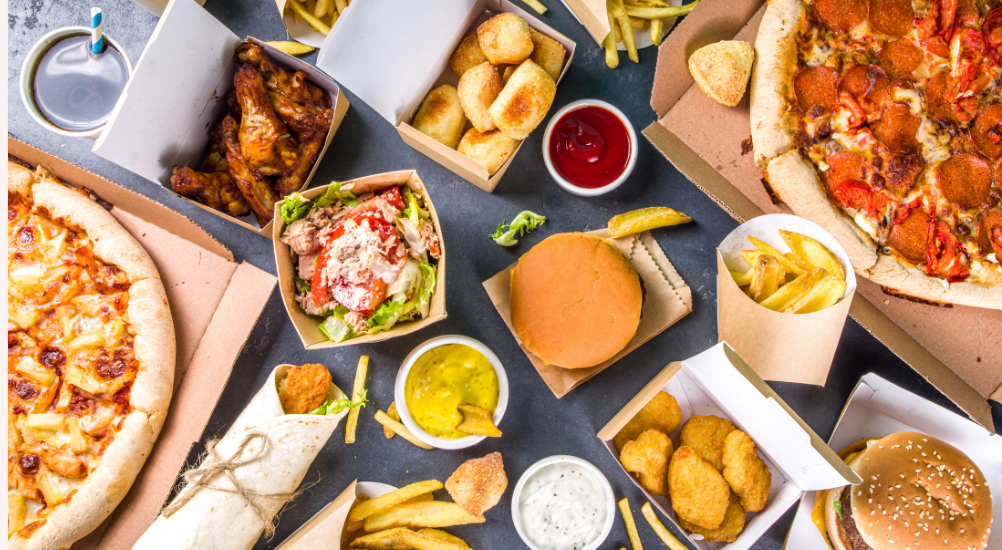 Some foodservice brands in Morocco have strong growth ambitions
In this article we will discuss foodservice brands in Morocco since things are moving in the food service industry in Africa, and particularly in the Northern African country. In what is a highly competitive market both Kentucky Fried Chicken (KFC) and Burger King have announced plans to grow their footprint in the kingdom in the coming months. The two American brands are both expecting to open 10 new restaurants in Morocco each by the end of 2022.
Read more here for Julien Garcier, our MD's remarks on KFC's growth plans in Africa in a recent Jeune Afrique article (in French)
How are foodservice brands in Morocco performing?
So in light of these expansion plans, let's have a look at the latest data from our Brand Health Tracker tool, SagaBrand, to see how KFC, Burger King and their competitors are currently performing in terms of brand health in Morocco. Interestingly, the picture is quite contrasted depending on the brand indicators.
Strong brand awareness for historical players
Unsurprisingly, the large international foodservice brands McDonald's and Pizza Hut have the highest awareness level in Morocco. They both have been among the first international franchises in the market when they established in the 1990's. They now have the largest number of outlets in the country (over 50 each). Leveraging their strong footprint, McDonald's comes first with 88% of our panel knowing the brand, followed by Pizza Hut at 80%.
The next brands in the ranking, Kentucky Fried Chicken (KFC) and Burger King, both came in the market later on (2011). KFC, owned by the group Yum! Brands (just like Pizza Hut), comes 3rd in awareness at 77% while Burger King is quite behind at only 62%. Finally Domino's Pizza closes the Top 5 at 51%. Incidentally, these brands all have a smaller presence in the country with 32 outlets for Burger King and about 20 for KFC and Domino's.
Read also: Why was Burger King's quick reaction to Kenya's potato shortage such a success?
Brand satisfaction in Morocco
Things start getting interesting when we dig deeper into other brand indicators such as brand quality, satisfaction and recommendation. Moroccan consumers might know the brands well and have consumed them. However the brands generally don't impress them, on the contrary. When asked to judge the brands on quality grounds, all brands remain under 50%, with only Pizza Hut at 52%. Clearly, strong awareness does not necessarily translate into customer satisfaction. On the contrary, less widely known brands like locally owned Venezia Ice are able to better convert a fairly low awareness into the highest recommendation score of the category.
How will more store openings impact brand performance in Morocco?
So at what stage of the funnel are brands losing traction? With quite a few more outlets set to open in the coming months it will be crucial for foodservice players to monitor how their brands are impacted and how they can improve their conversion rates. Identifying the reasons behind your brand performance in Morocco is crucial.
A monthly Brand Health Tracker in Morocco keeps you informed and up-to-date with the performance of your brand, but also your competitors, as well as the overall trends in the market. Brands can use the data from SagaBrand to understand which demographic profiles are most satisfied with their brand or least likely to consider it and thus focus upcoming marketing efforts towards these groups.
Interested to know more?
Tracking brand health in Africa on a monthly basis is a fast, cost-effective method to gain the detailed knowledge required to do so. At Sagaci Research, we offer a syndicated solution to offer data points for 16 KPIs per category. Read more about SagaBrand here.
SagaBrand has the potential to track consumers' attitudes towards a vast range of products including FMCGs, appliances & technology and services in Morocco and across all of Africa. To discuss your needs related to your brand performance in Morocco or find out how we conduct market research in Morocco, contact us at sagabrand@sagaciresearch.com or click below.
Methodology
SagaBrand, the continuous tracking tool for brands across the African continent. In Morocco, our online panel assesses around 150 brands on a daily basis.
Awareness: Which of the following brands have you ever heard of? (base: all respondents)
Satisfaction: For which brands below are you a SATISFIED customer? (base: respondents who have used the brand)
Recommendation: Which of the following brands would you recommend to a friend? (base: respondents who have used the brand)
Population: Adults above 18 years old
Period: April 2022