23/09/2021
Posted by:

Caitlin Beck

Categories:

Consumer Goods / FMCG, Egypt, SagaBrand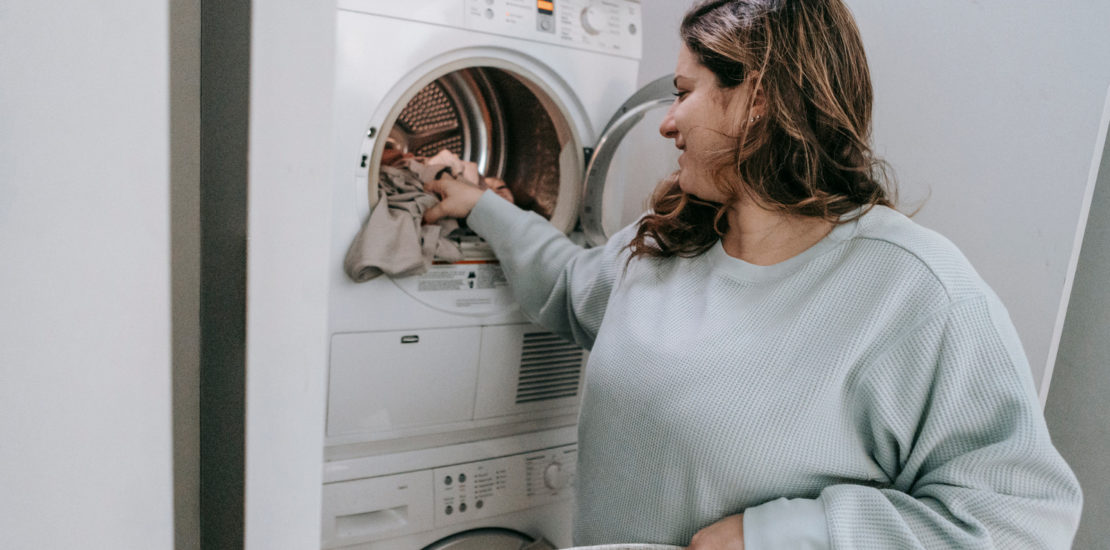 Seen any brand adverting for washing detergents or homecare products lately? In our August SagaBrand polls in Egypt, 55% said they recall seeing an advertisement by Ariel 🥇 within the last 4 weeks. Just behind in the advertising reach leader board, came Oxi 🥈, followed by Persil 🥉 in third place.
The results arrive from monthly surveys completed by our dedicated consumer panel.
Respondents complete surveys on a daily basis, sharing their opinions of brands, products, current affairs and more. As part of SagaBrand – our syndicated brand tracker- panellists are asked a number of questions including brand awareness, consideration to purchase, recommendation, and as already mentioned, advertising reach.
As you can see below, there are also other brands which made the August leader board include Vanish, Downy, Tide, Pril, Harpic, Finish and Bonux.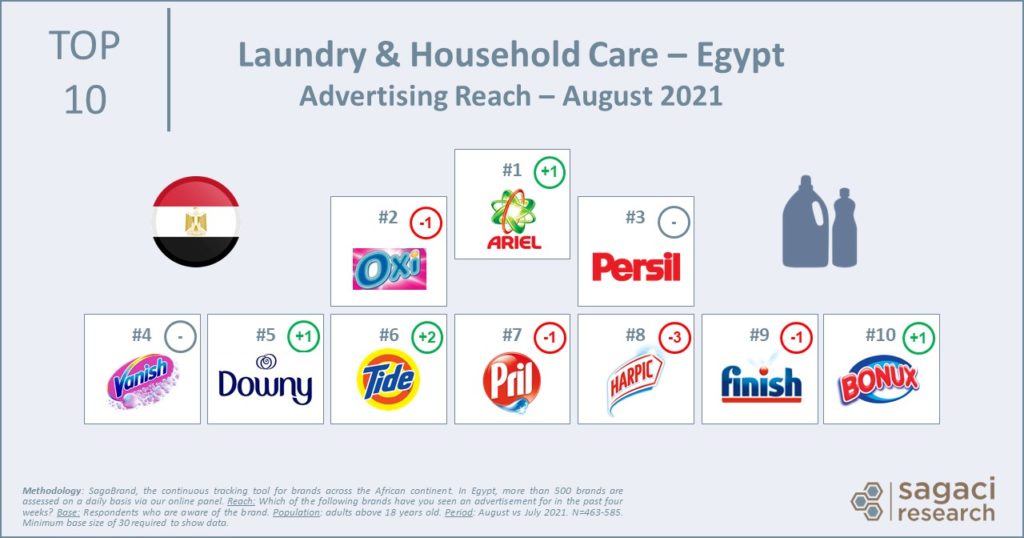 Why is brand advertising crucial?
Advertising now is not just restricted to magazines, billboards and TV. The social media world is growing with more and more consumers basing their purchase decisions on recommendations from influencers and online adverts. Based on the August results, Ariel seems to have been successful in grabbing the attention of the market. 56% of those surveyed said they were aware of the brand, and this may have something to do with their presence on social media with the branding boasting over 10.6k Instagram and 640k Facebook followers (at the time of writing). For Ariel, advertising reach also increased from 48% to 55% between July and August. This perhaps coincided with the lack of posts in July across the two platforms.
Brand advertising reach increased from 48% to 55% between July and August for Ariel.
In comparison, Persil Egypt has little over 2000 Instagram followers but maintains high brand awareness, sitting at #2 in the rankings. Oxi – the brand scoring highest for awareness – doesn't have a specific Instagram page for the Egyptian market. It does, however, post regularly via its Oxi Arabia Instagram and Facebook pages. In these cases, it seems like other channels, perhaps more traditional, may be the key to high awareness and reach.
Insights like these can be useful to assess the impact of campaigns, and keep up with the competition.
Want to know more about laundry and homecare products in Egypt or elsewhere in Africa?
Email us at sagabrand@sagaciresearch.com or download the full rankings (20 brands) here.
Methodology
SagaBrand, the continuous tracking tool for brands across the African continent.
Reach: Which of the following brands have you seen an advertisement for in the past four weeks?
Base: Respondents who are aware of the brand.
Population: Adults above 18 years old
Period: August vs July 2021