14/05/2020
Posted by:

Julien Garcier

Categories:

Angola, Consumer Goods / FMCG, Cote d'Ivoire, e-commerce, Kenya, Nigeria, Retail, Senegal, Supermarkets, Zambia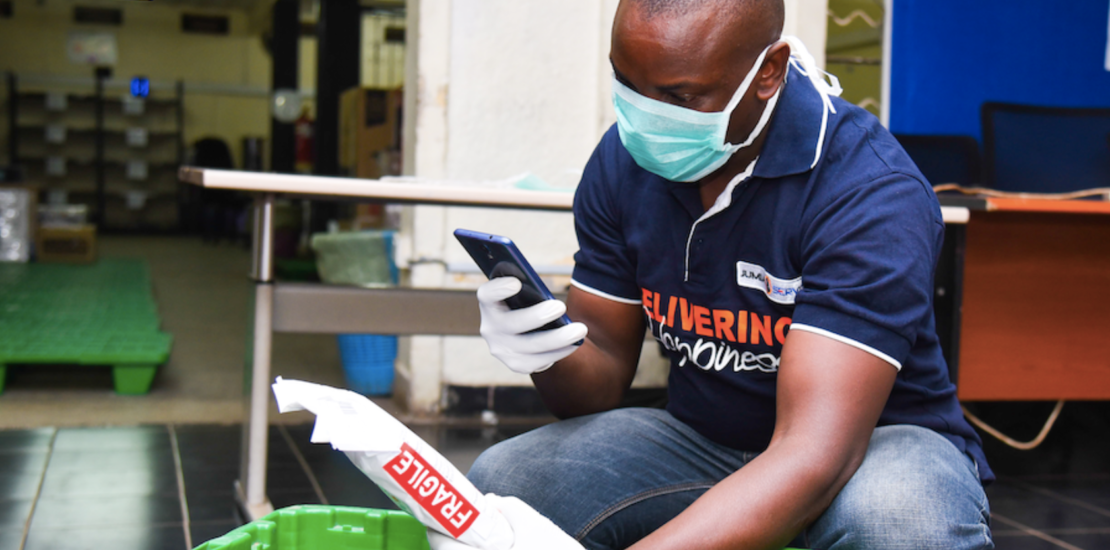 Even before the current crisis, interest in online shopping was on the rise in Africa, albeit from a very low base. As recently as December 2019, a Sagaci Research survey found that 12% of Nigerian consumers had used the internet to shop online during the previous four weeks. In Kenya and Tanzania, this figure stood at a more modest 6% and 1%, respectively. This survey found that young, affluent, and urban consumers were beginning to become more comfortable with online shopping, particularly for apparel, smartphones, and such appliances as refrigerators and televisions.
Jumia was clearly the dominant player, with more than 90% of online shoppers in Nigeria and over 80% in Kenya having used its website during the four weeks prior to survey. In both of these countries, no other online retailer had a comparable figure of more than 20%. For many, Jumia is online shopping in Africa. Thus, its claim to be the "Amazon of Africa" has some validity – in spite of the fact that it remains some way off profitability (Amazon.com itself took almost a decade to achieve this).
Which of the following online shopping websites have you used within the past four months? (online shoppers only, Nigeria)
[visualizer id="10097″]
Source: Sagaci Research
21 days later
The Covid-19 outbreak means that many of their shopping and consumption habits have had to be abandoned, forcing consumers out of their comfort zone. Speaking to Venturesafrica.com during mid-April, Adeshina Adewumi, CEO of internet retailer OneKioskAfrica, commented: "One thing that a pandemic or downturn like this brings is change. There is a theory that it takes only 21 days for people to form a habit, and the lockdown for Lagos is already almost 21 days. From habit, it grows into a culture … The lockdown has truly revealed the gold mine in online shopping."
This is amply illustrated by the fact that the number of annual active consumers on Jumia increased at an annual rate of 51%, to 6.4 million, during the first three months of 2020, with orders rising by 28%. If April had been included in this analysis, the figure would have been higher still.
Online delivery services have done much to solve the last-mile problem
Meanwhile, logistical issues have been partly alleviated by the proliferation of online delivery services over the past couple of years. Barcelona-based Glovo, which now operates in five African countries, is the most high-profile of these, in addition to a host of national players, such as Tupuca in Angola, Sendy in Kenya, Vuba Vuba in Rwanda, AfriDelivery in Zambia, and Kwik in Nigeria (to name but a few).
Retails see the light
Once regarded as little more than a necessary evil (or just ignored completely) by local retailers, the past couple of months have seen a frenzy of deals between retailers and delivery services, as the former scramble to protect their market share as footfall declines, particularly in shopping malls, and consumers spend more time at home.
Increase in time spent at home in selected African countries
[visualizer id="10101″]
Source: Google Mobility Reports
Note: Percentage increases are measured against a base period of five weeks in January and February 2020
Nairobi at the leading edge
The timeline of e-commerce development has been dramatically compressed, with trends that took years to take off in most of the rest of the world now gaining traction over a much shorter period in some parts of Africa. The rapid pace of change has been particularly notable in Kenya, where the Tuskys supermarket chain concluded a deal with Sendy in mid-March. By the end of month, it reported that it had been "overwhelmed" with orders and that it was expanding capacity.
Around the same time, rival Naivas, which had entered into partnership with Glovo the previous year, offered free deliveries on orders of more than KES1,000 (USD9.39) for a week during late March, with Naivas chief commercial officer Willy Kimani commenting: "In order to comply with the Ministry of Health directive … to reduce grouping and crowding, we expect that Kenyans will take to online shopping much faster ."
Jumia is also active in this area (via its Jumia Food division), having signed a deal with Carrefour franchisee Majid Al Futtaim (MAF) in Egypt and Kenya as long ago as 2018. In April 2020, this partnership was extended to Uganda, where MAF opened its first Carrefour outlet last year. Jumia has also expanded into fresh food, agreeing a deal in late April with B2B agtech startup Twiga Foods to deliver fresh fruit and vegetables directly to Kenyan consumers.
Also in Nairobi, Herdy Fresh offers same-day delivery of fresh meat and fish orders, while individual meat vendors like Kamundia Butchery are using social media, particularly Whatsapp, to take orders from consumers, which they then deliver to their homes.
These developments are mirrored elsewhere on the continent, with AfriDelivery partnering with Zambeef to deliver fresh food and dairy products to consumers in Zambia, and Tupuca working with supermarkets chains Kero and Candando in Angola. Carrefour is also working with Jumia in West Africa, via the retailer's local franchisee CFAO in Senegal and Côte d'Ivoire.
Some brands are now dealing directly with online retailers
In a shareholder letter published in April, Jumia asserted that it had seen "encouraging consumption shifts towards e-commerce. We have experienced over the past couple of weeks a surge of usage and demand, notably in the FMCG category." Brands are also increasingly anxious to forge relationships with internet retail platforms, with Jumia noting "increased demand from sellers [it has recently entered into partnerships with the likes of Reckitt Benckiser and Procter & Gamble] to join the Jumia platform. As traditional offline distribution channels are affected by confinement measures, a number of sellers seek new routes to market and turn to Jumia to reach consumers online."
Capacity constraints are an issue
Another internet retailer benefiting from this trend is Founa.com in Tunisia, which was founded in 2013 and acquired by supermarket chain Magasin Général last year. In mid-March, it reported that it was struggling to cope with a surge in orders: "We were designed to cope with additional growth of 100%. But here we are talking about a fourfold increase, and it should continue to increase in the weeks to come. It inevitably impacts our deliveries," general manager Karim Skik told Jeune Afrique.
The future is here
It has long been observed that an undersupply of modern retail infrastructure, the chronic traffic congestion that chokes many of its cities, low levels of private car ownership, and the rapid adoption of mobile money by local consumers make much of Africa an ideal environment for e-commerce to flourish.
But it had generally been assumed that it would take a decade or more to develop. Covid-19 is acting as a catalyst, telescoping this process into a much shorter period of time. Even after a degree of normality is restored, it is likely that many of these changes in shopping patterns will persist.
For retailers and consumer brands with growth ambitions in Africa, formulating and executing e-commerce strategies should now be a top priority. To this end, they need the latest data on consumer behaviour in the region, which Sagaci Research's Saga Poll online survey tool is designed to capture.