31/03/2020
Posted by:

Julien Garcier

Categories:

Consumer Goods / FMCG, Financial Services, Foodservice, Pharmaceuticals, Retail, Sagaci Insights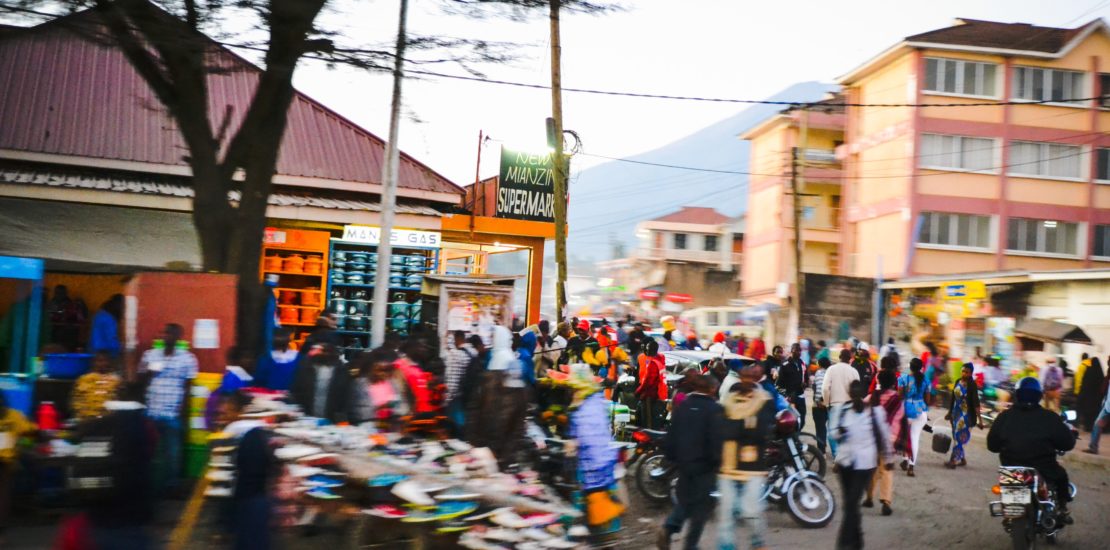 While the number of diagnosed cases of Covid-19 in Africa, particularly sub-Saharan Africa (SSA), remains relatively low, this figure will inevitably increase. Moreover, the current number of reported cases may be a significant under-representation of the true spread of the disease on the continent.
On a more positive note, there is some evidence to suggest that community transmission rates of Covid-19 will be retarded by climatic conditions in many African cities, where temperature and humidity levels are typically very high. Moreover, Africa's extremely youthful population structure should help to limit the mortality rate. On the other hand, underfunded healthcare systems and perhaps also the prevalence of such diseases as tuberculosis and HIV will have the opposite effect.
Whatever the epidemiological outcome, with governments from Tunisia to South Africa and Nigeria to Kenya now imposing unprecedented restrictions on the movement of residents, swathes of the continent's economy have either been brought to a halt or significantly impaired.
As a result, the impact of this outbreak on African consumers is likely to be both profound and enduring:
Internet retail's Cambrian movement
Internet retail has been much slower to establish itself in Africa than in most of the rest of the world. Many brick-and-mortar retailers in Africa have regarded it as irrelevant or, at best, a necessary evil, while pure-play e-tailers have struggled to overcome logistical challenges and consumer wariness.
But those days are well and truly over, with brick-and-mortar retailers now scrambling to establish themselves in the e-commerce space. Nowhere has this been more evident than in Kenya, where Tuskys, one of the largest supermarket chains in the country, hastily rolled out a bare-bones e-commerce strategy during late March and rival Naivas is now offering free deliveries on online orders of USD10 or more.
Pure-play internet retailers like Jumia should see accelerated growth, as locked-down consumers shed their aversion to shopping online in growing numbers. Like retailers, the consumer foodservice industry is also being forced online in order to ensure its short-term survival. Naturally, all of this will be a boon to such delivery services as Glovo.
2020 is likely to be the year in which internet retail begins to go mainstream in Africa, with a Cambrian explosion of new entrants and strategies set to grow out of a step change in consumer attitudes and behaviour.
Mobile money to go mainstream beyond its East African heartland
Africa is the world's largest mobile money market. According to global mobile telecommunications industry association GSMA, the value of mobile money transactions in SSA surged 27.5% during 2019, to USD456 billion (66% of the global total). However, the SSA market remains concentrated in East Africa, which accounts for around two-thirds of the region's transactions in value terms.
Even before the current crisis, mobile money was beginning to take off in other parts of the continent, particularly West Africa, and with social distancing now the order of the day, this process is likely to accelerate. Mobile money platforms like M-Pesa are facilitating this by eliminating fees for small transactions and increasing the maximum amount that can be held in mobile money accounts as short-term responses to the crisis.
[visualizer id="9710″]
Source: GSMA
Discretionary spending will be hard hit
The most significant, and obvious, short-term impact of Covid-19 will be to crater consumer confidence. With the incomes of many suffering a sharp and unexpected decline, they are likely to limit their purchases to the bare essentials for the time being, and some will struggle to afford even these.
Even those who have not been directly affected by the economic fallout are likely to reduce their spending due to the prevailing climate of anxiety and uncertainty. As a result, spending on discretionary items like household durables is set to take a significant hit.
On the other hand, spending on such categories as over-the-counter healthcare and health and wellness packaged food and beverages may see modest gains as consumers seek to boost their immune systems.
Some household budgets will be stretched to breaking point
For many of those at the bottom of the income pyramid, making ends meet just got a lot more difficult. These consumers will become more price sensitive than ever and are likely to concentrate their grocery spending on staple foods and shop more frequently for a smaller number of items (and smaller pack sizes), putting downward pressure on average basket size.
Their already precarious situation will be exacerbated if Covid-19 disrupts supply chains and leads to an acceleration in food price inflation.
Supermarkets to gain additional market share from traditional retail
Supermarkets have become a much more important part of the retail landscape in Africa over the past decade, and the current environment is likely to reinforce this trend.
As supermarkets are larger and better stocked than smaller stores and tend to carry larger pack sizes, they are better suited to bulk buying, while the likes of Carrefour in Kenya have focused much of their marketing on the message that they are the cheapest place to buy such staples as rice and maize flour, sales of which have surged over recent weeks as those who can afford to stockpile essentials. Supermarket sales should also be boosted by the fact that consumers generally consider them to have higher standards of hygiene than traditional retailers.
On the other hand, with transportation in urban areas becoming more problematic due to restrictions on movement, consumers who do not have a supermarket in their immediate vicinity (and many still do not) may find it difficult to travel to one – at least in the short term.
A nightmare for malls
As for the shopping malls in which many of these supermarkets are anchored, they will face a severe squeeze on rental income as footfall declines. With few new tenants waiting in the wings, their best option may be to reach some kind of short-term burden-sharing agreement to help them both to weather the storm. Nonetheless, some weaker retail players will inevitably go to the wall, leaving malls with empty units that they will struggle to fill in the short term.

Consumers in Africa are currently in the process of adapting to a rapid and unforeseen change in circumstances. This will lead to behavioural shifts, some aspects of which (like the migration of shopping and financial transactions online) are likely to become equilibrium shifts – persisting long after the crisis that precipitated them has passed. As a result, it is now more important than ever to quantify and interpret their behavior and attitudes in order to prepare for a future that is already here.