30/10/2023
Posted by:

Issa Sawadogo

Categories:

Beer, Foodservice, Mozambique, Non-alcoholic beverages, SagaTracker, Wine & Spirits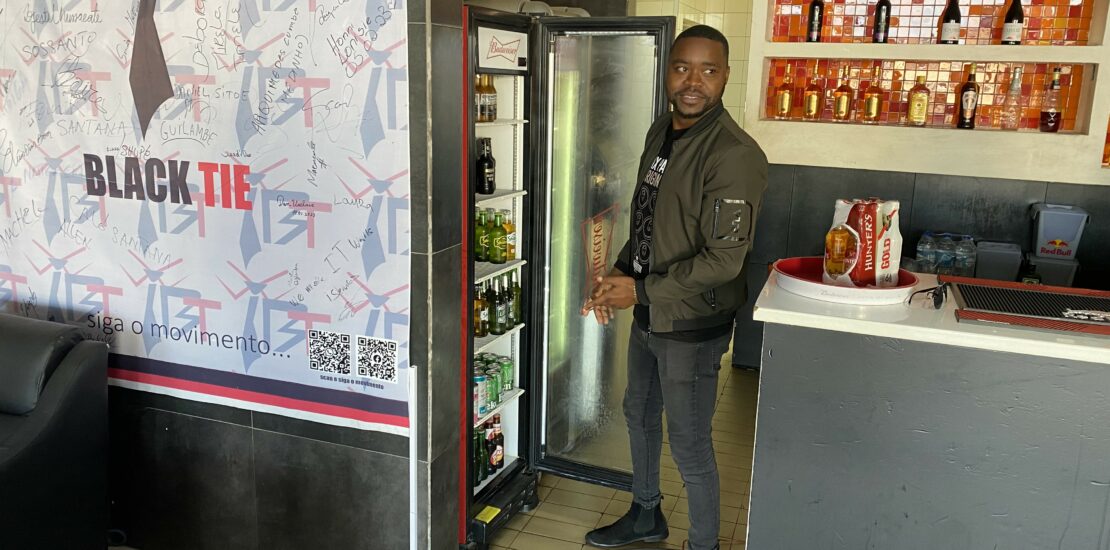 Post-COVID-19, the food service industry in Africa, as well as globally, faced significant challenges. Lockdowns, restrictions on dining in, reduced tourism, and economic uncertainties had a substantial impact on the restaurant industry. Many restaurants and eateries faced closures, reduced operating hours, and shifts towards takeout and delivery services to adapt to the new normal. With the general inflation and supply chain disruption of the more recent months, many restaurant operators have also faced supply delays or shortages of key food or beverage items.
To understand better the reality of the sector in Africa, this month we spoke to Ives, the operator of a restaurant in Mozambique. Ives shared with us how he is developing his business and also some of the challenges he faces as the recent owner of a diner and lounge in Maputo.
Profile of Ives, actor of the food service industry in Africa
| | |
| --- | --- |
| Manager profile | Outlet profile |
| Name: Ives Sengulane | Name: Black Tie Lounge |
| Age: 34 | Location: Zimpeto Square, Maputo, Mozambique |
| Experience: Restaurant & Bar manager for 1 year | Type and size of outlet: Restaurant, Bar and Lounge sitting up to 150 people between indoor and outdoor seating |
| Current role: Owner, in charge of ordering Food & Beverages | Employees: 6 |
Question: Hi Ives, how would you describe the Black Tie Lounge?
Answer: It is a restaurant, bar and lounge catering to a middle to upper class clientele. It is located in a shopping center (Zimpeto Square) in a mixed peri-urban area on the outskirts of Maputo. Yet I would not describe us as 'premium' since we serve simple food at affordable prices. Typical meals would be grilled meat (churrasco), fast-food type of food (eg. hamburgers, pizza) with fries and vegetables. We organize regular events such as karaokes, parties with DJs, sports broadcasts, special promotions on alcohol brands, after work happy hours, etc.
Q: How did you become the owner of the Black Tie?
A: The Black Tie was already operating at this location for a while. When I visited during an event, I felt it had potential and could benefit from some innovation. So a year ago I went into partnership with the owner and became manager and consequently owner of the restaurant.
Q: What is a typical day for you at the Black Tie? Opening hours, your role, team, etc.
A: We are open every day with various opening hours throughout the week. On certain nights we stay open until midnight or even 6am on Friday and Saturday. As the owner, I supervise all departments (service, kitchen, etc). I am also actively involved in the management of the bar and Food & Beverage sourcing. This means that I am in charge of relationships with suppliers and handling orders. At the same time, I oversee other aspects such as the kitchen to ensure that we provide the best food. At the end of the day, I close the accounts. I currently have 6 full time employees working with me.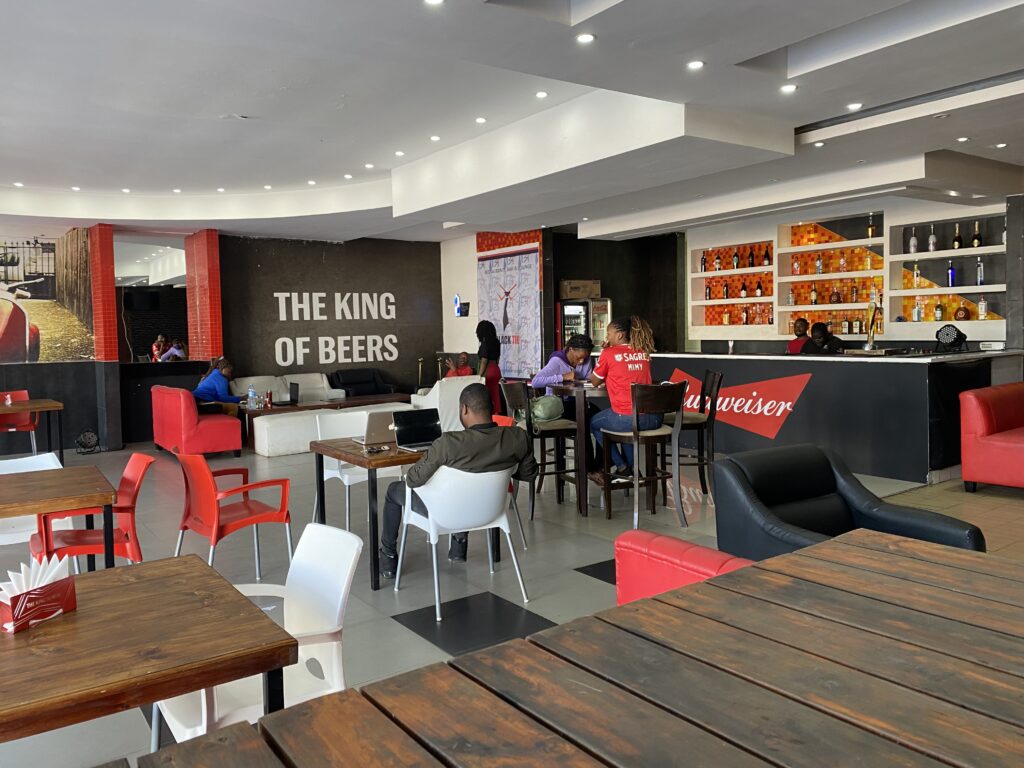 Q: What is on your menu in terms of beverages?
A: We offer a wide range of beverages. In terms of alcoholic beverages we have beers, wines and spirits such as whisky, gin, rum, vodka, cognac as well as champagne and other liquors. In terms of non-alcoholic beverages, we offer juices, Carbonated Soft Drinks (CSD) and energy drinks.
Q: How many suppliers do you deal with and how do you select them? Are they local?
A: We currently deal with nine different Food and Beverage suppliers. They are located within a radius of about 14 km from our restaurant. I'm looking for the best quality at a good price. That's why we work with reputable suppliers with good references, the best prices and who are punctual. One of them is CDM (ndlr: Cervejas de Mocambique, subsidiary of AB InBev). We also buy from a big liquor store, a leader in the distribution of alcoholic beverages, as well as a butcher and other food service distributors.
Q: Tell me about your relationship with suppliers. How frequently do you order supplies? Do you choose delivery or pick-up? How do you typically pay your suppliers?
A: We usually order 3 times a week or whenever necessary. We usually receive the deliveries on the same day. Meat, alcoholic and non-alcoholic beverages are delivered. For other food products, we go to the suppliers' depots and pick up the products so that we can choose based on quality. We order over the phone and use both mobile money and cash for payment depending on the suppliers.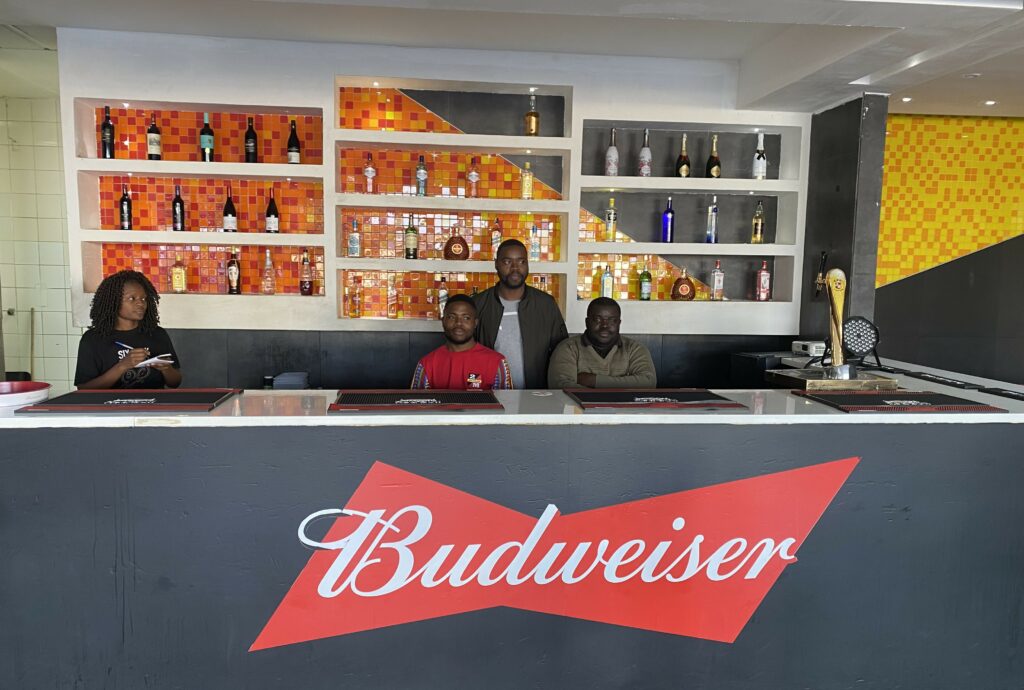 Q: What is the most common issue you face with your suppliers?
A: The main problem we face is the unavailability of certain products, or in some cases product substitution. Sometimes we ask for a certain product and they bring another without consulting us, which can be problematic.
Q: Which products are most often out of stock? How do you handle that?
A: It happens often with beers, especially with brands like Corona, Stella and Budweiser in their various sizes. Or it happened that we ordered 2M Txoti in a glass bottle and the supplier delivered 2M in a can instead. There is no way of replacing so many items. When there is a shortage, the product is simply sold out on the menu. However, the items with the highest rotation (eg. most consumed beers and some spirits) tend to always be available.
Q: Which beverage types have the highest rotation?
A: The most popular alcoholic beverages are beers, liquors such as whisky, gin, rum, cognac, vodka, as well as champagne. The most consumed drinks are beers with brands like 2M, Heineken and Castle. When it comes to cider, the most sought after brands are Savanna, Hunters Gold, Brutal and Strongbow. The most popular whisky brands include Johnnie Walker and Jameson. The digestif Jägermeister is also selling well. Carbonated Soft Drinks, water and juices tend to be the best selling non alcoholic beverages here, especially during meals. The most popular brands are Coca-Cola, Fanta, Sprite, Sparletta, Schweppes and Namaacha water.
Q: What factors do you consider when ordering products and brands to sell to your customers ? And how do you establish your prices?
A: The level of rotation is the main criteria for us when we are ordering from our F&B suppliers. The products that are most in demand are those that we make the most available to customers at an attractive price. We look at competitors prices in the market and set our rates in such a way to remain attractive to customers while still being profitable.
Q: How would you describe your typical clientele?
A: We welcome customers from all over the world due to the fact that we are located in a shopping center (ndlr: Zimpeto where Shoprite is located). As a result, we have a wide range of customers of all ages, social status and genders.
Q: Do you give payment terms to customers? How about mobile payments?
A: We don't give payment terms yet, but in the near future we intend to offer this option. We do get paid via mobile money. In fact, more and more customers ask for it and ask to pay using M-PESA or e-MOLA. I would say it is about 50% payments via mobile money and 50% in cash.
Q: Have you noticed a change in recent trends in terms of consumer behaviour?
A: Over our one year of operation, it is mostly seasonality. During the winter, the bar tends to be emptier. The cold nights significantly impact my business as people tend to drink less alcoholic beverages. Out-of-home consumption for Food & Beverages generally goes down at this time of year. Also many people from outlying areas prefer to stay closer to home or local meeting places.
Q: What would you say has been the most challenging aspect of your job so far?
A: I faced some significant challenges when I took over the business. I had to reorganize the ordering and storage to reduce product shortages. We have a lot of space that we would like to maximize by generating more business. The previous management was not very active in promoting the business so we had to focus on that to proactively attract customers. To achieve this I have been running very strong advertising campaigns showing that we are reinventing ourselves with a new dynamic. I'm very active on social media, particularly on Whatsapp, where I communicate with our growing community nearly every day about our events. We also work with influencers to promote our business.
Ultimately our aim is to one day become one of the best restaurants in Mozambique or at least a destination of choice for customers in Maputo.
At the heart of the food service industry in Africa
Sagaci Research's regular Trade audits provide a deep understanding of the hospitality industry in Africa. In fact, our Trade team is on the ground every day to track various trade channels such as off-trade retail outlets (supermarkets, grocery stores, kiosks, specialized liquor stores) as well as on-trade premises with HoReCa (Hotel Restaurant Cafés).
Sagaci Research is a renowned expert in conducting Retail Audits across Africa, encompassing a wide spectrum of dining establishments, ranging from casual family eateries to upscale fine dining venues. Leveraging our experience in the food service sector, we empower brands to monitor their performance in African markets, employing techniques such as product checks, price check, etc. We have outlined in the past the importance for FMCG brands to conduct regular retail audits.
To find out more about our retail trackers and our SagaTracker tool, contact us at sagatracker@sagaciresearch.com or click below.