17/09/2021
Posted by:

Bernat Llop

Categories:

Consumer Goods / FMCG, SagaBrand, Sagaci Insights, SagaTracker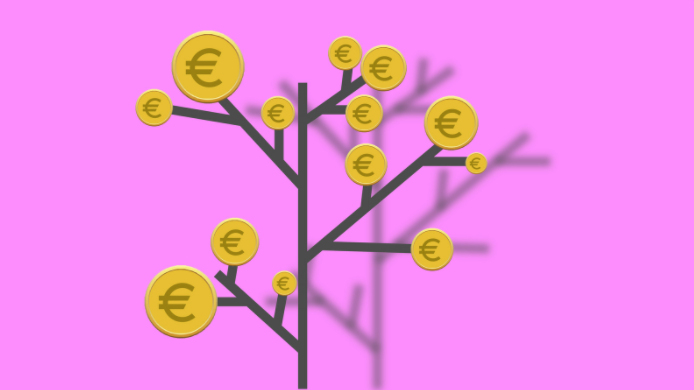 Grow your sales by being there
If your goal is to grow your sales and you want to try a new approach, we have a valuable method to share with you today.
Mental and Physical availability: the key to make your sales grow
You've probably heard about Byron Sharp, a Professor of Marketing Science and Director at the Ehrenberg-Bass Institute. If it's not the case yet, don't worry. We will guide you through his research.
In his book, called How Brands Grow, he coined the terms of Mental and Physical availability. Sharp believed that those two drivers were key in order to make sales grow.
Mental availability refers to having a strong brand health. For example, consumers need to be aware, have a positive outlook and want to purchase from your brand.
Improving your brand health is usually done by advertising.
We believe that the success rate of an advertising campaign improves when you mix the following:
Constant advertising: Your brand needs to be in the head of the consumer as much as possible. Therefore, you cannot afford to have long gaps of communication several times a year.
Be creative: In the current cluttered ad environment, if you do similar things as the rest it is unlikely your ad will cut through. Therefore, to stand out you need to be innovative and think outside the box to create original, compelling and attractive advertising.
Don't be afraid of constant branding: if you made a great advertising campaign, but your branding was poor, consumers might remember your ad but will not relate it to your brand. Try to always show your brand at the start, throughout and at the end of your advertising.
The second term, physical availability, relates to your distribution / retail strategy. Your brand needs to be everywhere someone might want to purchase it from. Otherwise, you could lose a large portion of potential sales to competitors.
In order to drive your distribution strategy, you need to:
Define the outlet types that are more important for your brand and the geographical footprint you want to cover.

Drive your distribution in every key outlet within the region you have defined.
For example, if you are a new whisky brand in Kenya, you might want to focus on key alcohol selling outlets, such as :
bars,

night clubs,

liquor Stores,

supermarkets.
You may also focus your geographical approach on Nairobi as it is the biggest city.
We have had several clients who spent a large part of their budget in advertising and in brand health studies, but neglected doing retail audits. Most of those clients were not seeing a good return of investment and they didn't know why.
How we've helped these brands
After helping them with a retail audit we unlocked key insights: Such as their real brand availability in the points of sales, prices per product and Market Share. That allowed them to see that brand performance is just one side of the coin and they were going blindly into the trade arena.
Finally, with the information gathered in our retail audits from their brands and competitors, the clients were able to take a holistic strategy with all the required data.
Due to our extensive experience, we have always advised our clients to focus on both pillars and use our two key solutions: SagaBrand for the mental availability and SagaTracker for the physical availability.
———
Want to know how SagaTracker and SagaBrand can help you drive your sales strategy?
Reach to us here: sagatracker@sagaciresearch.com or sagabrand@sagaciresearch.com
About Sagaci Research
Sagaci Research is an Africa-focused market research and analytics firm. The firm, founded in 2012 provides consumer and trade-related data feeds to a client base that includes : multinational corporations, local enterprises, investment funds, and consulting firms. Beyond customised data feeds and surveys, Sagaci Research offers a range of syndicated data products that includes : SagaBrand (brand health tracker), SagaCube (category consumption metrics) and SagaTracker (retail audits). With a proprietary online panel that covers 34 countries across the continent, Sagaci Research's product suite facilitates timely and robust decision-making in some of the world's most exciting frontier markets.