29/07/2021
Posted by:

Bernat Llop

Categories:

Consumer Goods / FMCG, SagaTracker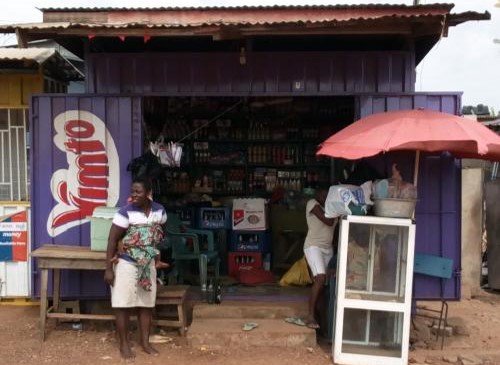 A periodical retail audit is a critical component of any growth strategy for every FMCG category. It tells you where you and your competitors are in the market, so you can use it as a starting point to efficiently define an action plan and measure your improvements over time.
Shows you where you are and where you are going.
Your product could be the most loved product within the category. However, if it's not available, consumers won't buy it.
Doing a periodic retail audit provides visibility on the presence of your product at a granular level to understand in which store types you need to better drive your distribution and then, oversee if your distribution strategy is working or not.
Recently one of our clients, leader in its category, thought at the beginning that doing an audit was not necessary since they were leaders and claimed they were in at least 90% of the stores. Doing the audit allowed them to discover that they were in 50% of the stores selling the category (!), hence identifying major growth opportunities for them.
Reveal your presence in the point of sale
You can be present in most stores, but are you present enough in them?
In the battle within every FMCG category, every edge that can push you ahead of your competition is welcomed. Therefore, what happens when your competition has 50% of all the shelf space in the category and your visibility is limited in comparison (e.g. 5%)?
Real loyalty regarding FMCG products is a scarce commodity. A consumer can like your product, but do they like it enough to spend several minutes of their time looking for it?
The phenomenon, dubbed "Is Pepsi ok?", tells you that a consumer can get to a store looking for your product, but if they don't find it quickly enough, you can lose to the closest second.
A periodic retail audit will shine a light on who is dominating the shelf space in the store types in which you are present and how the ranking moves over time.
It provides knowledge about your competitors and how to approach the market.
You want to measure the market, but also understand it.
For example, your sales decreased last month and you don't know why.
A periodic retail audit can show to whom your market share went and possible reasons. Such as a reduction in price from a direct competitor, the entrance of a new product, a sharp increase in distribution of similar products, etc.
One of our clients was in the middle of growing its distribution (availability in more stores), but their sales dropped considerably all of a sudden. Our periodic retail audit found that two key competitors did a considerable price reduction and increased their market share. This suggests that the price drop made consumers buy from those competitors instead of our client's brand.
Allows you to allocate investment efficiently
If you want to increase your sales, but you don't know where to allocate your investment you will need to address every possible scenario and carry out a trial and error approach for an indefinite number of times until your sales start to increase. This can be time consuming and most importantly, funds draining.
When you do a periodic retail audit you can address exactly where you are underperforming to allocate your funds efficiently and measure how that investment is impacting your sales.
---

Want more details or are you interested in running a retail audit in Africa?
Please contact us: sagatracker@sagaciresearch.com
About Sagaci Research
Sagaci Research is an Africa-focused market research and analytics firm. The firm, founded in 2012 provides consumer and trade-related data feeds to a client base that includes multinational corporations, local enterprises, investment funds, and consulting firms. Beyond customised data feeds and surveys, Sagaci Research offers a range of syndicated data products that includes SagaBrand (brand health tracker), SagaCube (category consumption metrics) and SagaTracker (retail audits). With a proprietary online panel that covers 34 countries across the continent, Sagaci Research's product suite facilitates timely and robust decision-making in some of the world's most exciting frontier markets.