29/11/2021
Posted by:

Caitlin Beck

Categories:

Foodservice, Nigeria, SagaBrand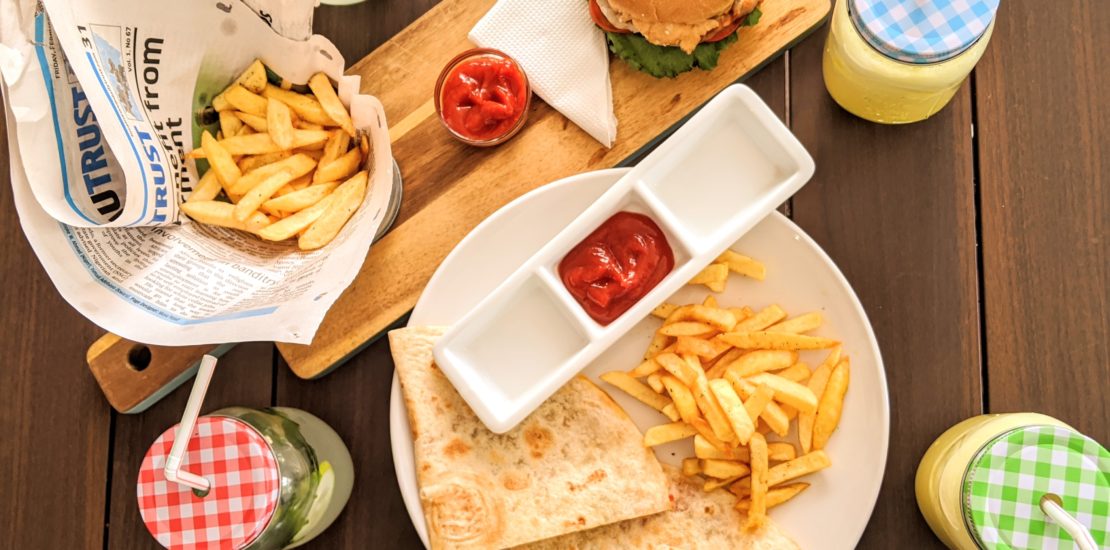 The October SagaBrand results are out for foodservice in Nigeria. Find out below which restaurant and fast food chains were most known… and which are still to be discovered by the masses.
Why does brand awareness matter?
Measuring the awareness of your brand and your competitors is the crucial first stage of your marketing strategy. Brand awareness refers to the ability for people to recognise and recall the existence of your brand. Once someone is aware of your brand, the chances of them becoming a customer increases.
Branding is key – logo and brand name both play a role. With SagaBrand, we showed our dedicated SagaPoll panel a list of brands in the foodservice sector, and asked respondents to select the brands which they had ever heard of.
Top 10 QSR brands in Nigeria
Throughout the year, our syndicated brand health tracker (BHT) – SagaBrand – continually tracks 14 KPIs for thousands of brands across the continent. One of these KPIs is Brand Awareness.
In a recent study, 84% of the panel in Nigeria were aware of Mr Biggs. Chicken Republic was also well-known (82%).
Other brands which ranked in the top 10 for awareness include Tantalizers, Domino's Pizza, KFC, Cold Stone Creamery, Kilimanjaro, Tastee Fried Chicken. Sweet Sensation, and Pizza Hut.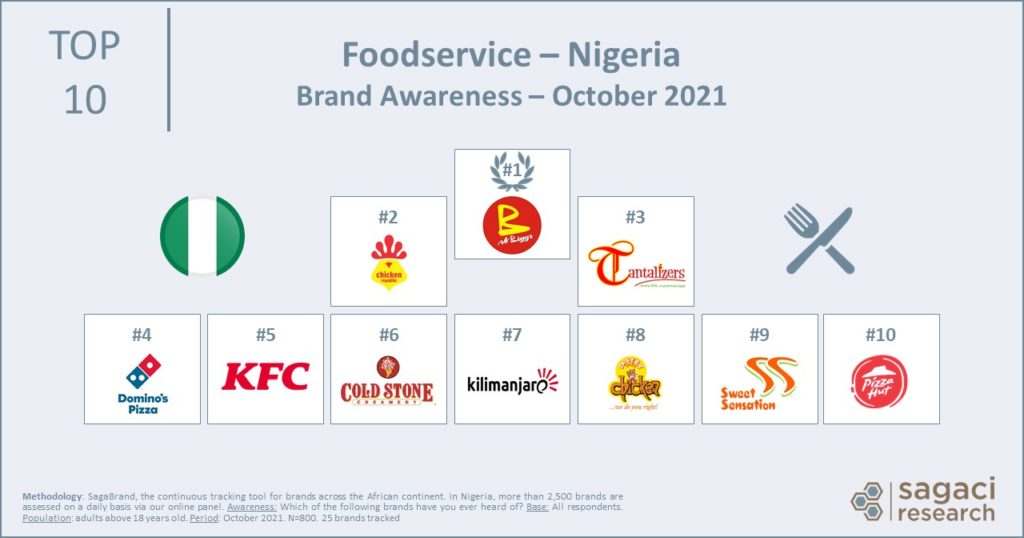 Data by demographic
Because not all people in a country think or act the same, SagaBrand allows you to break down results by demographic.
For example, urban respondents in Nigeria are most aware of Chicken Republic, whereas the chain is less-known by rural respondents. 74% of rural respondents were aware of the brand in comparison to 85% of urban respondents.
On the other hand, brand awareness was equal between our urban and rural respondents for Mr Biggs. Understandable, given the brand has been present in the country for close to 50 years.
Understanding the differences between our urban and rural respondents could provide a pleasant surprise if your campaigns appear to be reaching more of our rural respondents than competitors' efforts are!
Contact us for more information about foodservice in Nigeria
Email us at sagabrand@sagaciresearch.com or download more results below.
Methodology
SagaBrand, the continuous tracking tool for brands across the African continent. In Nigeria, our online panel assesses more than 2,500 brands on a daily basis.
Awareness: Which of the following brands have you ever heard of?
Base: All respondents in Nigeria
Population: Adults above 18 years old
Period: October 2021
Cover Photo by Emmanuel Ben-Paul on Unsplash