10/11/2021
Posted by:

Caitlin Beck

Categories:

Consumer Goods / FMCG, Kenya, SagaBrand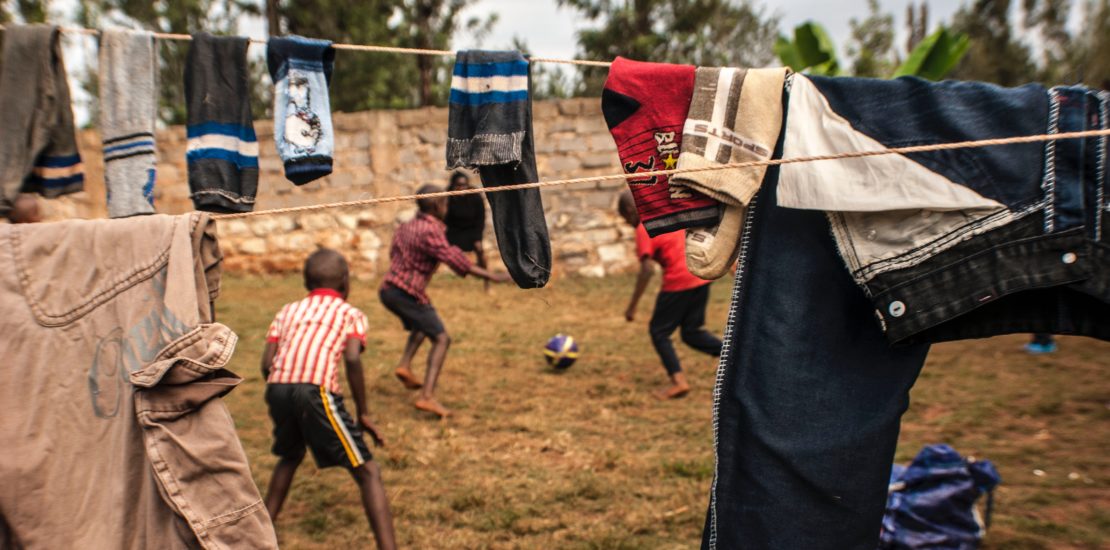 In Kenya, 38% of respondents chose Ariel as their preferred detergent. Sunlight was the nation's next favourite – with 29% preferring the brand out of all those they had ever used.
The results arrive from the October SagaBrand survey, in which our proprietary panel provided their opinions about brands in Kenya.
The panel reflects the country as a whole, reflecting each demographical group. As such, brand managers can use the results from SagaBrand to track how brand perceptions differ between groups.
Brand awareness
When it comes to laundry and detergent brands, Kenyans seem to be pretty clued-up. All 15 brands included in our tracker were known by a minimum of 59% of people, rising to over 75% for the top 10.
Sunlight was the best known brand in Kenya, with 90% of respondents acknowledging that they were aware of the brand. Omo and Ariel were also extremely well known, scoring 88% and 87% respectively.
Kenya's preferred detergent brands
Coming in at number 1 was Ariel (38% of people who had ever purchased the brand selected it as their preferred brand). This was followed by Sunlight at number 2 (29%), and Menengai at number 3 (18%).
Omo and Persil ranked in 4th and 5th place for preference in October.
Interestingly though, since no brand scored over 40% for preference, it appears that the country is somewhat split when it comes to brand loyalty.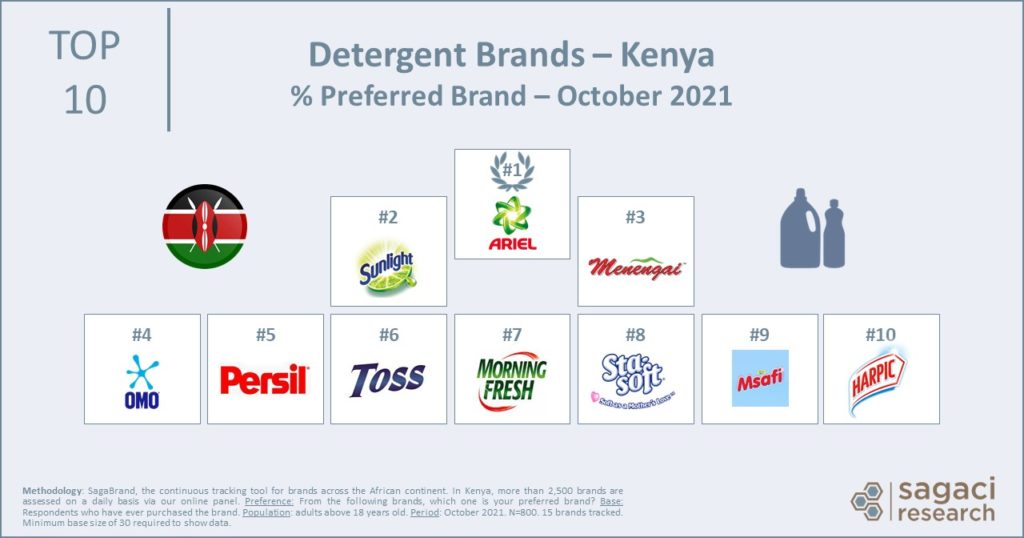 Want to know more?
Click below to download more SagaBrand results for detergent brands in Kenya.
Methodology
SagaBrand, the continuous tracking tool for brands across the African continent. In Kenya, our online panel assesses more than 2,500 brands on a daily basis.
Preferred: From the following brands, which one is your preferred brand?
Base: Respondents in Kenya who have ever purchased the brand.
Population: Adults above 18 years old
Period: October 2021