18/01/2022
Posted by:

Caitlin Beck

Categories:

Beer, Kenya, SagaBrand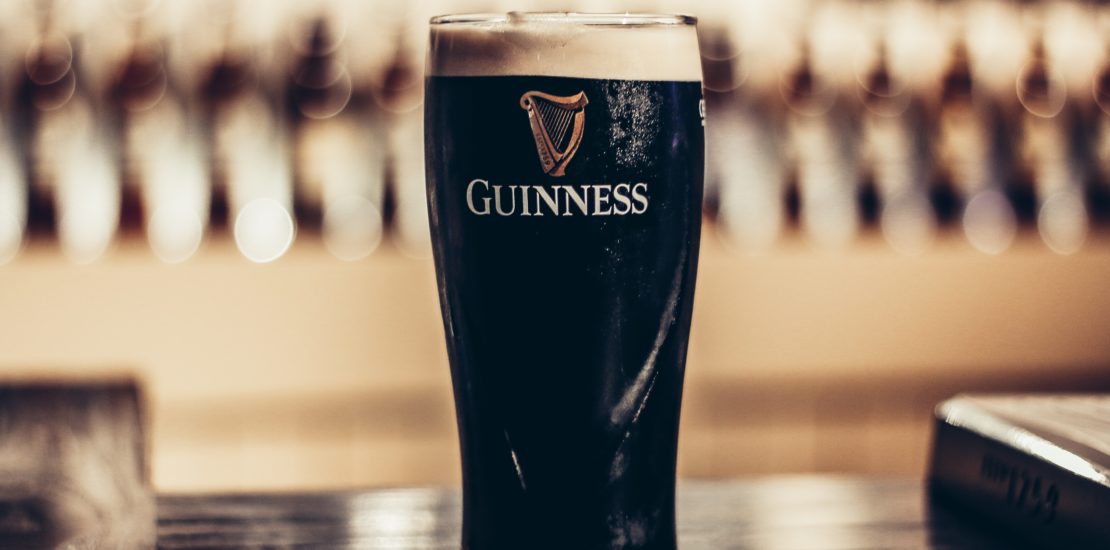 Each month, consumers score beer brands across a number of metrics. At the end of 2021, consumers of Guinness were most positive in their feedback. The brand scored 80% in terms of consumer recommendation. Only 3% said they would advise a friend to avoid the brand.
Track customer recommendation with SagaBrand
SagaBrand, Sagaci Research's syndicated brand health tracker, allows regular monitoring of 14 KPIs for up to 15 brands in a category.
Depending on your needs, tracking can be performed at any of the following frequencies:
Monthly
Quarterly
Bi-annually
A syndicated brand health tracker helps marketing teams monitor their efforts over time and compare their performance against competitors, at a more competitive price point than a custom study.
Consumer recommendation of beer in Kenya 2021
We asked our panel in Kenya, which beer brands they had ever consumed. We then asked them if they would recommend the brand to a friend or advise them to avoid.
In the December study, 80% of Guinness consumers said they would recommend it, whereas just 3% would advise against.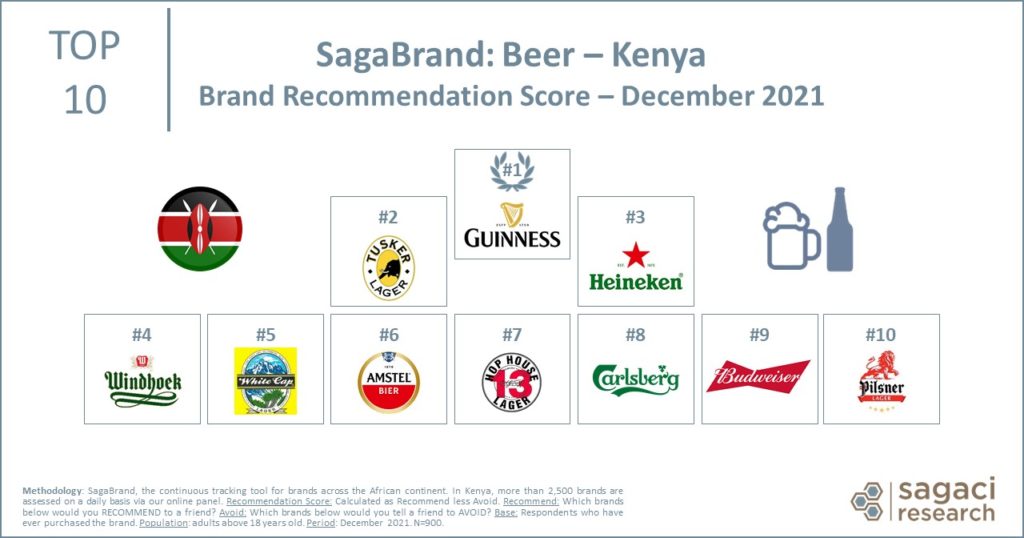 Why does this matter?
As a stand alone figure, that 77% recommendation score doesn't mean all too much. That is where the advantage of a continuous tracker comes in.
Tracking the performance over time, to see if recommendation changes as a result of advertising campaigns, can help to provide a quantifiable measure for the changes in your brand health. Should the KPI not move as expected, you can check if other brands are performing significantly better than yours, or look into which demographic is causing the unexpected negativity.
Next steps…
If you want more information about SagaBrand, or if you feel more detail is required for your specific needs, we also perform custom research across the continent. Contact us at sagabrand@sagaciresearch.com for a personalised demonstration to meet your business needs.
Methodology
SagaBrand, the continuous tracking tool for brands across the African continent. In Kenya, our online panels assess more than 2,500 brands on a daily basis.
Recommendation Score: Calculated as Recommend less Avoid. Recommend: Which brands below would you RECOMMEND to a friend? Avoid: Which brands below would you tell a friend to AVOID?
Base: Respondents in Kenya who have ever purchased the brand.
Population: Adults above 18 years old
Period: December 2021
Cover photo by Erik Jacobson on Unsplash