13/01/2021
Posted by:

Julien Garcier

Categories:

Consumer Goods / FMCG, Sagaci Insights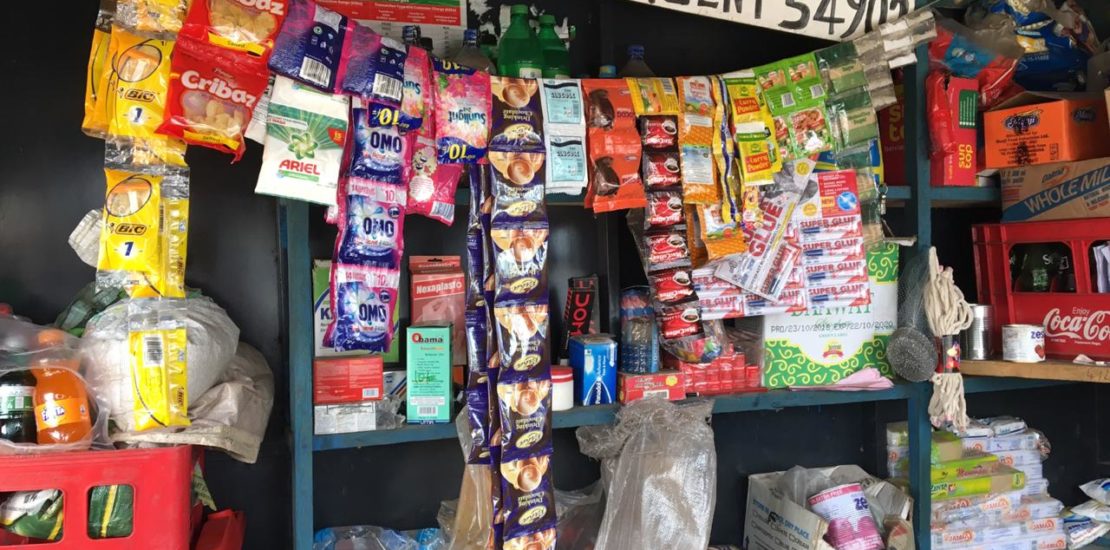 While the economic impact of COVID-19 is hitting many African consumers hard, growth in demand for consumer goods, especially FMCG, remains robust, particularly from consumers at the bottom of the pyramid. Brands that cater to this segment are often national or regional, as international brands (with a few notable exceptions) often opt to focus on the relatively limited number of affluent consumers in these markets.
Kenyan baker now distributes products to 10,000 retail outlets in three countries
Mini Bakeries, which was founded in Mombasa during 1983, now distributes its Supa Loaf sliced white packaged bread through more than 10,000 retail outlets in Kenya, Tanzania and Uganda. Weighing a mere 200g, it Supa Loaf Mini is targeted at consumers with limited purchasing power. It has also expanded into such products as pizza bases, burger buns, and breadcrumbs, as well as cakes, biscuits, and pastries. In addition, it now operates a chain of nine bakery outlets in-and-around Mombasa. Another successful Kenyan baked goods manufacturer is Nairobi-based GAL Bakery services, which supplies a wide range of cakes, biscuits and pastries under the Krumble brand to both traditional and modern grocery retailers, in addition to operating a chain of retail outlets in the city.
Nestlé adds entertainment to the mix to keep its venerable Maggi brand simmering
Probably the best example of building sales in Africa by targeting the bottom of the pyramid is furnished not by a national or regional player but a global one – Nestlé, which began selling Maggi stock cubes in Africa in the 1950s. According to the company, its Central & West Africa division sells more than 100 million of them every day, where they are now almost as essential an ingredient in many local dishes as onions or garlic. According to a feature on Senegalese and Sierra Leonean cuisine on The Eat Your World Blog, "Like groundnuts, black-eyed beans, okra, palm oil, rice, and millet, they [Maggi cubes] were just another key component of the cuisine."
In Nigeria, a pack of 100 Maggi 4g stock cubes typically retails at NGN420 (UDS1.11). It also offers a smaller pack of 25 4g cubes that sells for around NGN100 (USD0.26), making it a more attractive option for price-sensitive consumers. The lower unit (per cube) price of the smaller pack is partly due to the fact that its packaging is much more basic.
Nigerian website Businessamlive.com notes that "Maggi has captured the hearts of many people … from the way the brand has positioned itself over the years, through cooking shows and other marketing." In 2019, Nestlé took advantage of surging smartphone ownership and social media usage by launching "Yelo Pèppè" a telenovela it posted to YouTube and Facebook to promote the Maggi brand that "Brings together five women from five countries across Central and West Africa, each with a different relationship to cooking and food, in a series combining engaging storytelling with nutrition and cooking guidance."
According to Ivorian website RTI, it "highlights the many challenges modern African women face in trying to strike the right balance between providing nutritious and healthy food for their families and the demands of modern life." Such was its success (garnering more than 20 million views) that a second season was launched in June 2020. Similar brands to Maggi include its arch-rival Unilever Knorr and GBfoods Gino, which includes stock cubes and sauce sachets, in addition to tins of tomatoes.
Even COVID-19 can't derail growth of British soft drinks brand
Venerable UK soft drinks brand Vimto was first exported to African markets in the 1920s, and it is now bottled under license in 35 African countries, including Benin, Chad, Equatorial Guinea, Mali, Sudan, and Uganda. In 2015, it launched Vimto Malt in a number of West African countries to take advantage of the popularity of malt-based products in that region. Such is Vimto's popularity on the continent that is widely consumed among African immigrant communities in Europe, particularly in France. Moreover, demand for this product has proven robust in spite of the pandemic: During the first half of 2020, brand owner Nichols PLC saw its African revenue rose by 9%, to £8 million (USD11 million).
Other beverage brands to find mass-market success in Africa include Coca-Cola, Kenya-based Bidco Africa's Planet, Nigeria-based Chi Limited's Chivita, and Kevian Kenya's Afia, as well as such beer brands as East African Breweries' Tusker and Nigerian Breweries' Star. More generally, other packaged food and beverage brands worthy of mention in this regard include Peak, Cowbell, and Brookside in dairy and Top Tea, Ketepa, and Nescafé in hot beverages.
Sweet dreams are made of this
These brands are not confined to FMCG. Whether they are rich or poor, everybody needs a mattress to sleep on, so this is a product that every household needs to buy. Mouka has been a leading player in mattresses and other bedding products, such as pillows, in Nigeria for decades. Its mattresses range from "economy" and "mainstream" to "wellbeing" and "luxury," in addition to children's products, with prices starting from just NGN7,369 (USD19).
Through its long experience of operating in the mass market, it has learned that at a small, but far from insignificant, number of local consumers are willing and able to pay at least a modest premium for a better product. For example, in 2020, it launched a new brand called Wellbeing, which consists of a line of mattresses specifically designed for those aged over 40 years. These products are endorsed by the Nigeria Society of Physiotherapy and the Nigeria Association of Orthopaedic and Manual Therapists.
Mouka CEO Raymond Murphy, who was appointed in 2015, previously held senior management positions at Gillette, PZ Cussons, and Twinings Ovaltine and so presumably knows a thing or two about the mass market. The company also utilises high-profile Nigerian film actress, screenwriter, director and producer Sola Sobowale as a brand ambassador. The brand's ongoing success is reflected in the fact that it currently has more than 120,000 followers on Facebook. Mattress brands that have found success elsewhere in Africa include Superfoam in Kenya and Cipex in Ivory Coast.
Look to Africa for growth
With Africa's population continuing to surge and urbanising at a rapid rate, the potential of Africa as a mass-market is still growing strongly, while explosive growth in internet use makes local consumers easier to reach than ever. With the continent's retail infrastructure steadily modernising and 2021 likely to bring a strong post-pandemic rebound in economic activity in many countries, targeting mass-market consumers in Africa is a strategy that now has more potential than ever, particularly in the context of an ageing global economy where low-growth 'secular stagnation' is increasingly the norm.