30/08/2021
Posted by:

Caitlin Beck

Categories:

Consumer Goods / FMCG, Financial Services, Foodservice, SagaBrand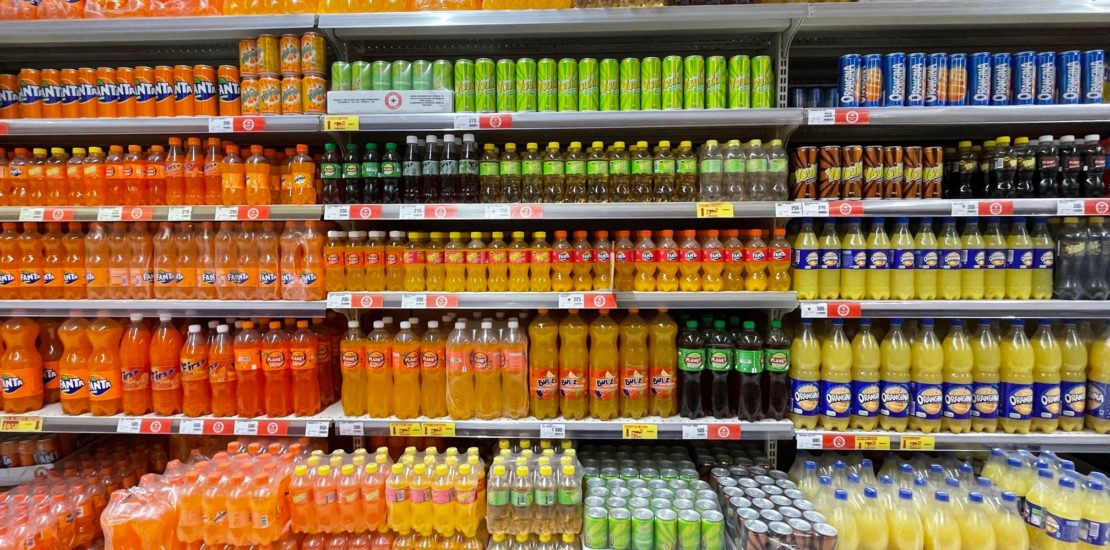 How well do you know your brand and your competitors?
We think that a strong brand image is the key to success. Brands with higher awareness, customer satisfaction and recommendation can not only charge higher prices and attract more customers, but also attract the best talent to join your teams – taking your brand further in the long run.
In all markets, it is vital to know how your brands perform over time and how they compare against the competition so that you can focus your strategies to optimise growth. Knowing what your customers really think about your brands is vital to keeping them happy – without them, your brand wouldn't exist! A brand tracker can help you do exactly that by providing key actionable insights to drive your strategies.
So, what are some of the main benefits of a brand tracker?
1. Track your brand-health over time
Drill down into the details of your brand's KPIs to understand your strengths and where you can improve. Track for which population demographics your brand is performing best by tracking metrics for each group over time and in comparison to each other within a period.   
Monitoring on a monthly basis could allow you to timely alter your short-term strategies, and provides you with quantifiable results for measuring return on investment.
2. Benchmark yourself against competitors to identify competitive threats and opportunities
Deepen your understanding of how your brands are perceived by consumers in comparison to others. Track new and up-and-coming brands in your market, to make sure you get ahead of the competition. With a brand-tracker, each KPI can be considered against each other. For example, if a brand ranks highly for 'ever purchased' but poorly for 'recently purchased', it may suggest a recent supply issue or that some damage to the brand's reputation has occurred. 
Likewise, if the data shows that your closest competitor is quickly climbing up the preference score rankings, but your brand is stable (or falling!), you may need to launch a campaign, or change your existing strategies to ensure you don't fall behind. 
3. Measure the success of marketing campaigns and product launches
Monitor the buzz (ad-recall and word-of-mouth) around your brand before, during and after a campaign or product launch. See a difference? Then chances are that your campaign has also been a success in raising brand awareness. One particular client was able to assess their advertising reach over a 12 month period – finding that actually, the impact of their latest campaign was not as great as they had expected, due to competitors also advertising at the same time, with perhaps stronger campaigns. 
Monitoring results for each indicator, broken down by population demographic, allows you to see which groups your campaigns are resonating with the most, and where you need to bring your A-game! As such, brand-tracking has the ability to influence to whom you target your future marketing campaigns – males or females, millennials or pensioners… 
4. Manage your ad-spend budget by understanding consumer preferences across the continent
A great feature of a syndicated brand-tracker is the ability to access comparative data from multiple countries within the same platform. Many clients have operations across the continent, and are able to track brand performance in each country to confirm their marketing strategies are correctly focused for the relevant market. For example, a low awareness for a juice concentrate in Egypt may be considered more reasonable than for the same brand in Kenya, where consumer preferences are higher for concentrates. 
The data can help you to see in which markets your brands require the most investment and in which your existing strategies are paying dividends, as well as helping to ensure your ad-spend budget is appropriately allocated. For example, in a country where your brand is a market leader, you may need to only spend enough to maintain your position, however, in countries where your brand is less well-known but you would like to grow, spending will need to be higher. You can then also track the improvements over time.
5. Instant access to ready-to-present information
Brand trackers can reduce preparation time and allow you to fill your presentations with key statistics and insights about your brands and competitors by downloading instant reports with pre-analysed data.
Now that you've read the benefits of brand-tracking, the next step is to try one out!
SagaBrand is our continuous brand-tracker, dedicated 100% to the African market. We only focus our research on one continent to ensure that we can combine the highest quality with value-for-money. For over 34 countries and 25 different product categories, 14 KPIs can be tracked for each brand, allowing you to compare brand performance over time, assess the impact of marketing campaigns, and highlight the challengers you need to watch out for. You will also have access to the data broken down by age, gender, income and rural/urban location, to ensure you have a thorough understanding of the consumer market.
With SagaBrand, there is no need to wait for a report – our online platform will provide you and your team with instant access to all of your data, allowing you to make informed decisions, whenever and wherever you are in the world. Our dedicated SagaBrand Product Team is also on-hand to help you get the most from your data.
Interested to find out how your brand can benefit? Contact us today at sagabrand@sagaciresearch.com or register your interest here
About Sagaci Research
Sagaci Research is an Africa-focused market research and analytics firm. The firm, founded in 2012 provides consumer and trade-related data feeds to a client base that includes multinational corporations, local enterprises, investment funds, and consulting firms. Beyond customised data feeds and surveys, Sagaci Research offers a range of syndicated data products that includes SagaBrand (brand health tracker), SagaCube (category consumption metrics) and SagaTracker (retail audits). With a proprietary online panel that covers 34 countries across the continent, Sagaci Research's product suite facilitates timely and robust decision-making in some of the world's most exciting frontier markets.