18/02/2021
Posted by:

Julien Garcier

Categories:

Beauty & Personal Care, Consumer Goods / FMCG, Sagaci Insights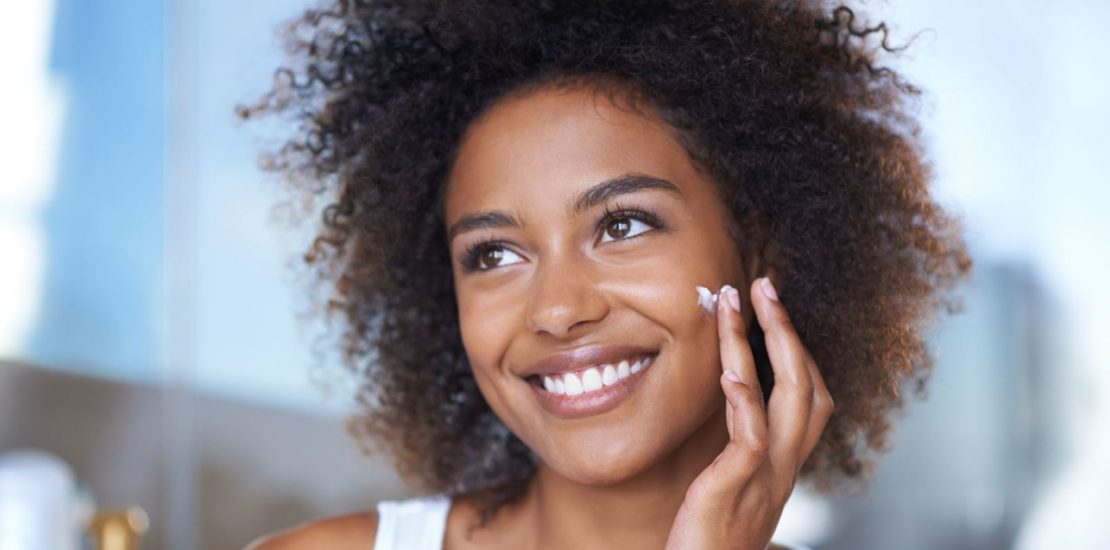 Nivea enjoys unmatched brand awareness in cosmetics
Having been present on the continent since the late 1980s, Germany-based Beiersdorf's Nivea brand exhibits strength across both Anglophone and Francophone markets: A SagaPoll survey of 12 African countries that was conducted by Sagaci Research during January 2021 found that it ranked first in terms of unprompted awareness among beauty brands in ten of them – Cameroon, Côte d'Ivoire, Ethiopia, Ghana, Kenya, Mozambique, Nigeria, Senegal, South Africa, Tanzania. It also ranked second in Uganda (after Movit) and third in Togo (behind Sivoderm and Dodo).
In short, Nivea has established itself as the clear leader among beauty brands in Africa. The simplicity of its branding has undoubtedly played a role in this. All of its body and skin care products – ranging from body lotions and antiperspirants to cleansing lotions, moisturisers, lip balms and shaving creams – are sold under a single brand, providing it with uniformity and a sense of familiarity that most of its rivals lack. It also helps that Nivea is particularly strong in body care, which is the core beauty category for the African consumer.
Illustration for Nigeria: Unprompted awareness in January 2021
Young, middle-income men and women are its key segment
According to a document published by Nivea in 2016, in Africa, "The brand's core target market is women and men from 25-35 years, predominantly in urban and peri-urban areas. Nivea targets A, B, C1, and C2, which is high end to middle-end consumers, with 90% of its sales made to this segment." It also operates a "Skin and Beauty Care centre" on the continent. 
Taking on Vaseline with a petroleum jelly product specifically formulated for black skin
Beiersdorf is expanding its product range, launching Nivea Petroleum Jelly Essence as a rival to Unilever's Vaseline in Kenya during late 2019. "While petroleum jelly remains a versatile product in most African homes, more than half of the consumers surveyed did not like the sticky, greasy feeling that it leaves," Beiersdorf marketing director Francis Afulani told The Star newspaper in Kenya.
According to Beiersdorf, its product is formulated to address the fact that "Black skin tends to dry up and become ashy" adding that "You also do not have to use it with other lotions or creams because it has all the vital properties that you need for your skincare." It claims that Nivea Petroleum Jelly Essence represents "a new generation jelly that provides moisture and protection for your skin no matter the skin type." It is available in four variants – Pure, Vitamin E, Aloe Vera, and Cocoa butter.
Marketing missteps do no lasting damage
However, Nivea's marketing track record in Africa is hardly unblemished. In 2017, it attracted widespread criticism on social media after it launched a TV and outdoor advertising campaign in four West African countries – Cameroon, Ghana, Nigeria and Senegal – to support its Natural Fairness Body Lotion, which promised "visibly fairer skin." Indeed, the name Nivea itself was derived from the Latin word niveus, which means "white" or "snowy."
However, Nivea is hardly the first cosmetics brand to stumble into this type of controversy in Africa, and it does not appear to have suffered any lasting damage from it: According to Beiersdorf's 2019 annual report, Nivea's sales saw "double-digit growth" in "parts of Africa" during that year.
Imitation is the sincerest form of flattery
Such is the prominence of the Nivea brand in Africa that at least one local rival appears to have copied it: In 2017, Beiersdorf successfully sued South African company Koni International Brands, which was subsequently ordered to change the packaging of its Connie Bodycare Men Shower Gel after a local court found that it demonstrated that "all the signs of 'straining every nerve' to evoke [Nivea]." Much less easy to halt is the trade in counterfeit cosmetic products that undermines the sales of all cosmetics brands, including Nivea, in many African cities. 
Key rival sharpens its focus on African markets
In late 2020, L'Oréal announced that as part of a plan to change its geographical organisation, it would create a new Sub-Saharan Africa (SSA) Zone. This is led by Burkhard Pieroth, formerly the company's general manager for emerging markets. According to the company, the aim of this reorganisation is "to give greater coherence … particularly in terms of consumer behaviour and market maturity." Apart from recognising their growth potential, this move acknowledges that SSA markets have unique characteristics that require tailor-made strategies, rather than a one-size-fits-all approach.
More intense competition should lead to products that are better suited to African skin
As a result of moves such as this, the level of competition in the African cosmetics market is set to intensify over the coming years. This is likely to lead to the launch of more products that are specifically formulated for African skin and more targeted marketing that takes greater account of local tastes and sensibilities.