03/09/2020
Posted by:

Julien Garcier

Categories:

Retail, Sagaci Insights, Supermarkets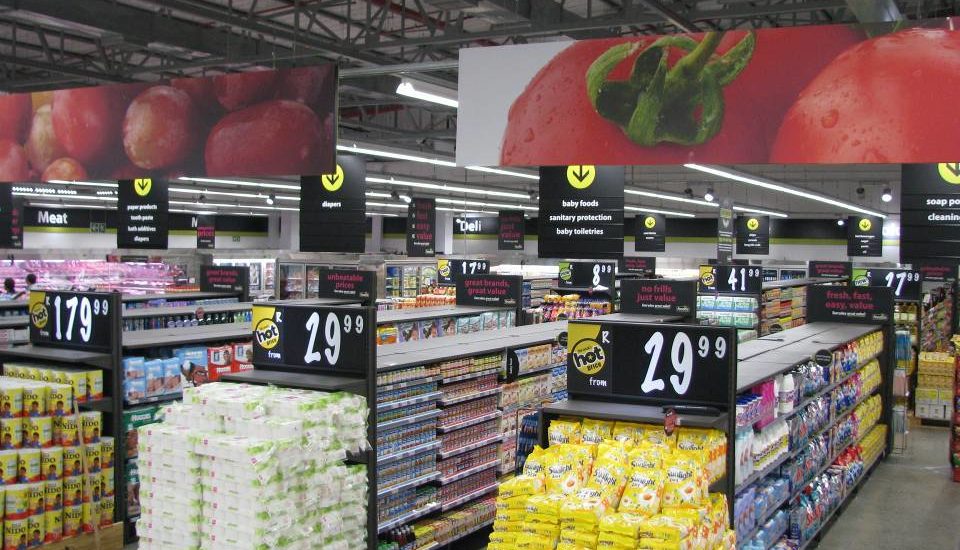 Total sales at Massmart's Rest of Africa division declined at an annual rate of 0.1% in ZAR terms and 3.8% in constant currency terms during the first six months of 2020. On a comparable store basis, rest of Africa sales fell by 1.5% in ZAR terms and by 5.1% in constant currency.
South Africa-based Massmart, in which US retail giant Walmart has held a majority stake since 2011, has operations in 12 countries in sub-Saharan Africa (SSA): Botswana, Eswatini, Ghana, Lesotho, Kenya, Malawi, Mozambique, Namibia, Nigeria, Tanzania, Uganda, and Zambia. Massmart's revenue in these markets stood at ZAR4.3 billion (USD258 million), some 9.9% of its total sales, during the first six months of 2020.
Groceries accounted for 52% of Massmart's SSA sales during H1, with durable goods the remainder. Unsurprisingly, the former category is proving to be significantly more resilient than the latter in the current market environment: Sales of food and drink rose by 0.6% in H1, while those of durable goods declined by 0.9%.
Most of Massmart's SSA stores operate under the Game banner, and sales in these outlets decreased by 1.5% in ZAR terms and 6.2% in constant currency. In contrast, sales at its Builder's division in SSA markets increased by 2.4% in ZAR terms and were flat in constant currency.
The Nigerian market, where Massmart operates five Game stores, was particularly weak, with sales down 3.9% in ZAR terms and 10.2% in constant currency terms. In contrast, its Kenyan sales rose by 34.7% in ZAR terms and 18.9% in constant currency terms, reflecting the opening of a third Game store in this market last year.
Walmart provided Massmart with an inter-company loan of ZAR4 billion (USD238 million) in June to help it cope with the impact of Covid-19 on its working capital. Meanwhile, the turnaround plan unveiled by CEO Mitch Slape earlier this year, including the integration of its four divisions into two business units and the reorganisation of its supply chain and IT infrastructure, is expected to begin to deliver cost savings from early next year.
The Sagaci Research View: Massmart is in the process of creating a more streamlined and efficient corporate and operational structure, which will likely boost its margins, but, in the context of SAA markets, it faces a more fundamental challenge – the need to re-examine a business model that remains heavily reliant on big-box stores in suburban shopping malls and a product mix with a high concentration of durable goods.