31/03/2023
Posted by:

Janick Pettit

Categories:

Corporate, Online Panels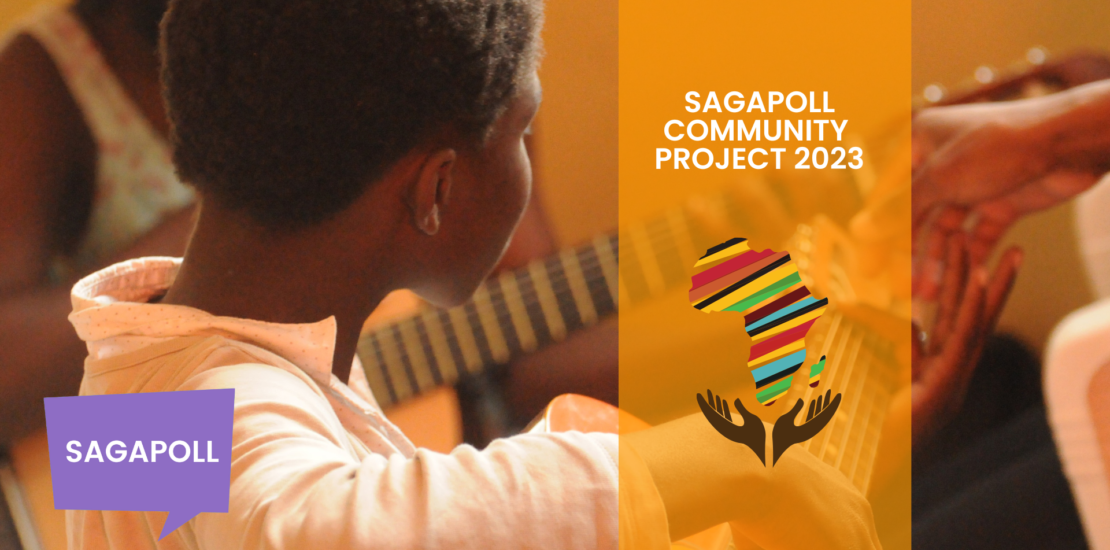 The results of the SagaPoll Community Project 2023 are in… Read below to find out the winning project, and how SagaPoll, in collaboration with Sagaci Research, will provide support this year.
What better way to celebrate the month of love, than for more than 20,000 SagaPollers to share their love for 33 well-deserving community projects across Africa. Throughout the month of February, at Sagaci Research we asked our proprietary panel to vote for the project that means the most to them. This forms part of our continuing commitment to supporting communities across Africa.
Health is the number one priority for people in Africa
An overwhelming majority of people across Africa chose Health as the priority cause to support. The winning project was also clear, with 25% of SagaPollers voting to support WaterAid. WaterAid is an international non-governmental organisation (NGO), focused on water, sanitation and hygiene.
This result is not surprising in light of the recent UN World Water Development Report published for World Water Day celebrated on 22nd March every year.  This report reveals that the global urban population facing water scarcity is projected to double between 2016 and 2050 to reach up to 2.4 billion people. And this is a pressing concern particularly in Sub-Saharan Africa. The change in the level of water stress in the region has seen one of the highest increase in the world.
In joint second place, Kenyan health organisation – SHOFCO – and Egyptian Educate Me Foundation, each received 7% of total votes.
Whilst Health was the top priority cause for both male and female respondents, Children and Youth (#2) was more of a priority cause for females than it was for males (where it ranked #5).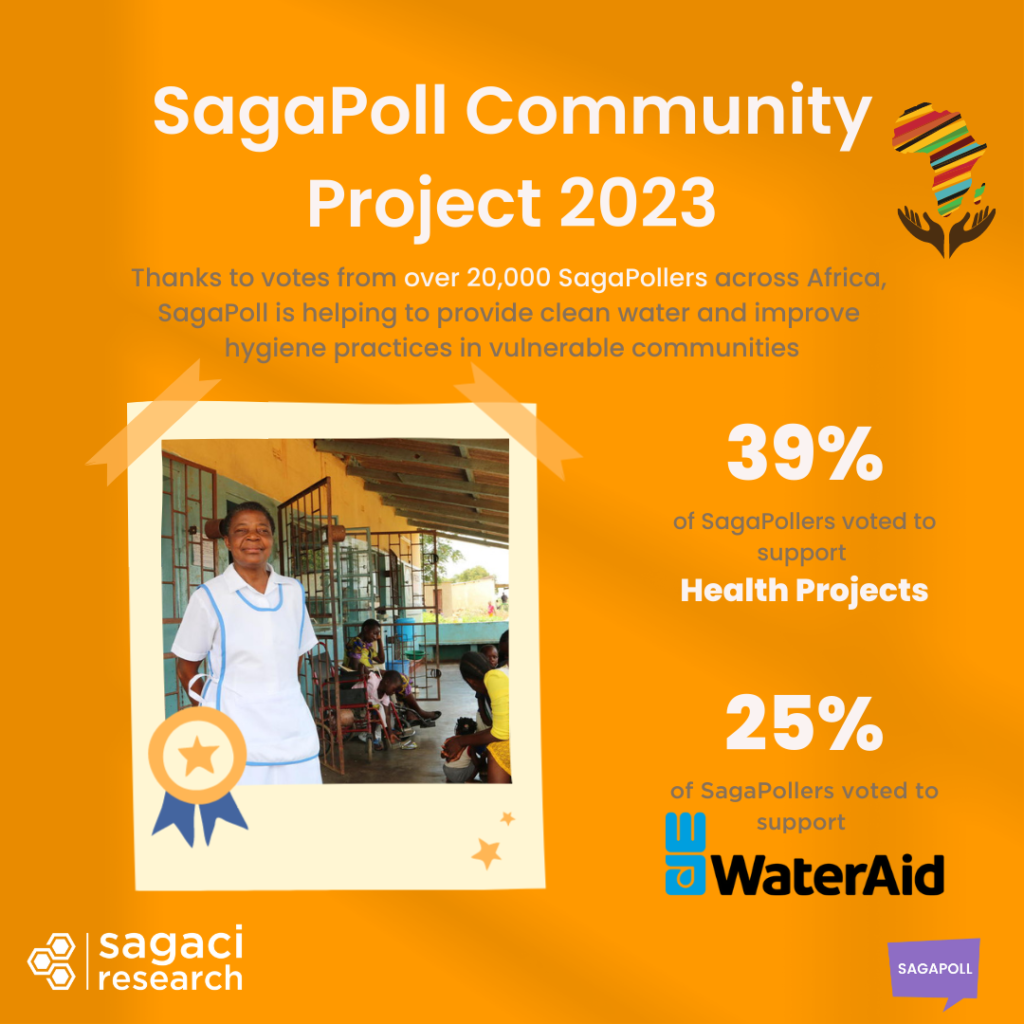 Technology and Innovation gains more support from younger adults
Interestingly, just 8% of 18-25 year olds chose Agriculture and Food Security as their preferred cause, rising to 17% for the older generations aged over 55 years.
Instead, Children and Youth was much more important for younger adults than for older adults. Just 6% of over 55-year olds voted for Children and Youth, compared to 11% of 18-25 year olds.
Similarly, Sports and Technology and Innovation were much more important to the younger generations.
Top 3 causes Africans would like to support
39% of people voted for Health
13% for Education
11% for Agriculture and Food Security
Top 3 charitable community projects Africans would like to support
25% of people voted for WaterAid
7% for SHOFCO – Kenya
7% for Educate Me Foundation – Egypt
"Listening to our communities – giving people a voice – plays an important role in our everyday tasks and the Sagaci values of having curiosity and passion for the African continent. As a team, we were able to nominate charitable projects that resonated with us personally, then we could let our SagaPoll community have the final vote about which projects meant the most to them. Like this, we are able to make an impact where people actually want it.

Caitlin Beck – Product Manager at Sagaci Research
How will SagaPoll and Sagaci Research support the winning community project?
In recognition of every vote made in the 2023 SagaPoll Community Project survey, SagaPoll, in collaboration with Sagaci Research, is donating to WaterAid. Funds will go towards helping to provide clean water and improve hygiene practices for people in vulnerable communities.
You can read more about all 33 of the 2023 nominated projects here, and share your personal support for your favourite project by sharing to raise awareness, or donating directly via their websites.
Methodology
This article is leveraging SagaPoll, Sagaci Research's online panel across all 54 countries in Africa.
SagaPoll Community Project 2023 Vote was running between 14-28 February 2023 to over 20,000 respondents across the African continent.
Questions:
Q: Which type of cause would you prefer SagaPoll to support in 2023?
Q:  Please vote for the charitable organisation you would like SagaPoll to support in 2023.