Our online panel in Ethiopia offers diversified members recruitment channels, detailed demographic characteristics available,strong engagement, and a controlled environment, all in one quality-focused panel.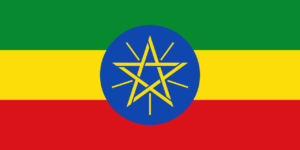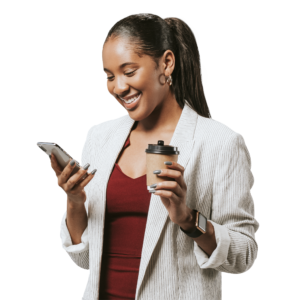 Representative online sample in Ethiopia 
Our african online panels are mobile-based so we can have a deep reach of respondents. The best part? You can have the answers to your questions in a short matter of time: in just a few hours you will be able to have thousands of respondents from a highly engaged online sample. You will get detailed answers to your questions, with results available in a few days.
Brand tracking with the online panel in Ethiopia?
At Sagaci Research, we don't just track consumption and purchase habits. We also run syndicated brand tracking so that our clients can see what consumers really think about brands in each market, thanks to our consumer panels assets. 
Benefits of our consumer panel in Ethiopia
Recruitment
Advertising campaigns, social-network influencers, referrals, offline ambassadors, direct sign-up,…
Accurate
Panelists in Ethiopia are scored based on the overall quality of their answers. Priority is given to higher-score panelists during survey assignment.
Representative
All panelists profiled during initial sign-up.
Reactive
Gather massive amounts of data in a short-time frame
Real
Panel sign-up with the members' Google / Android account (unique)
Engaged
Panelists are encouraged to visit the app on a daily basis, with daily surveys available for them
Responsiveness and reliability with our sample provider in Africa
An important aspect of our consumer panel in Ethiopia is that its responsiveness and reliability can help you understand how a particular category is performing in different aspects. This way you can decide where to invest and how to prioritize your markets. You can also look at the data across different cities / regions in Ethiopia such as Addis Abeba, Oromia and Amhara. 
Taking the example of dry goods in Ethiopia, we found from our online panels that pasta has a much higher penetration among Ethiopian consumers compared to rice. Indeed, pasta is consumed by 58% of our panelists while rice only by 25%. Interestingly, there is no clear gender difference in rice penetration, however pasta is significantly more popular among women (78%) than with men (37%). 
Would you like to have detailed insights on your category penetration in Ethiopia? Check our blog for more!
Panel Demographics in Ethiopia
Country population
116 million
Smartphone penetration
~ 20%
By Age groups
18 to 25
36%
26 to 35
50%
36 to 45
12%
46 to 55
1%
Above 55
1%
By Gender
Male
86%
Female
14%
By Socioeconomic Classification
A
12%
B
10%
C1
9%
C2
15%
D
34%
E
16%
N/A
4%
Our insights from online sample in Ethiopia